The sold-out day trip together with the Vasa Order and Sons of Norway was a success!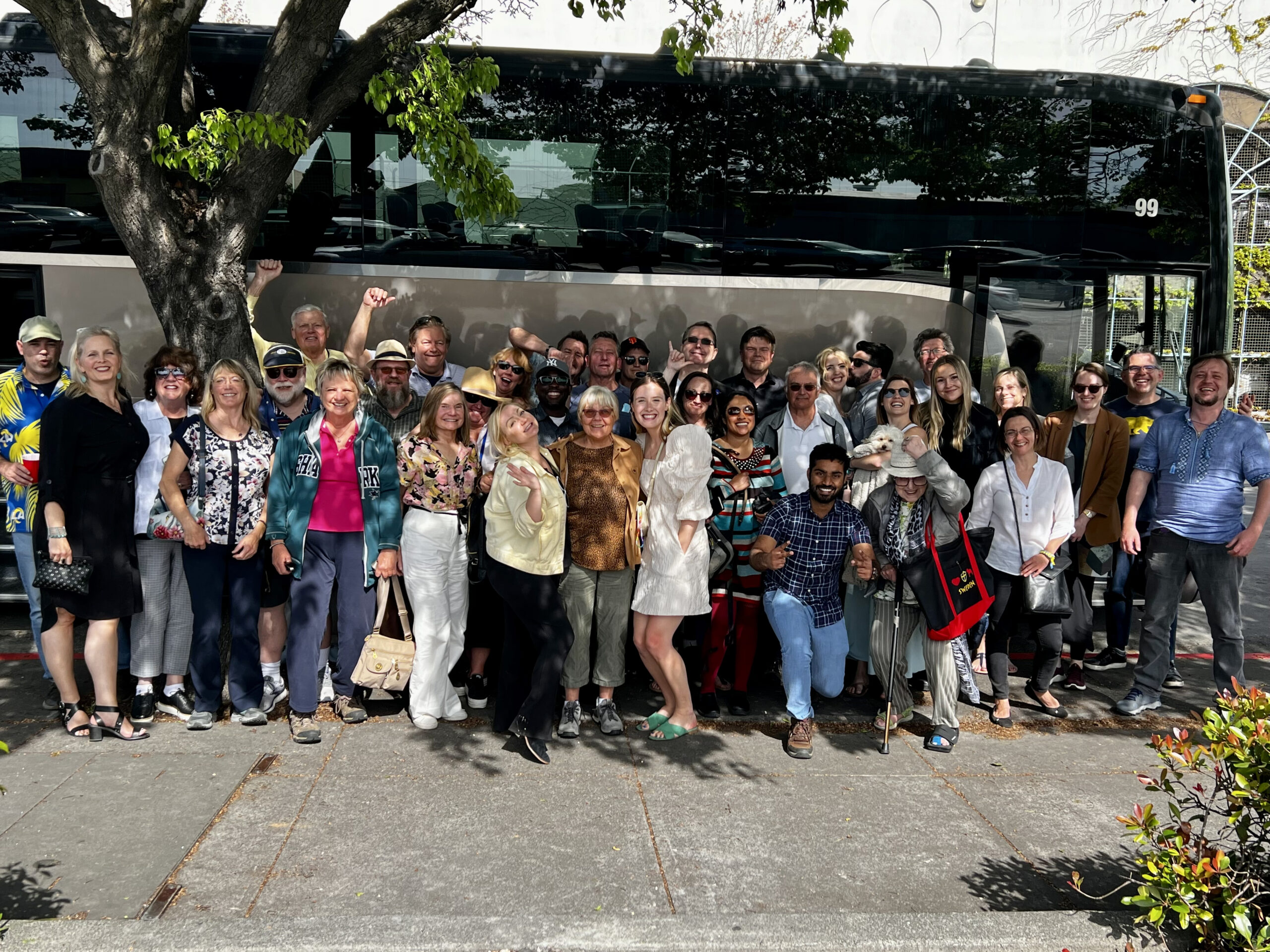 A big Thank You! to our YSC member, and former president, Peter Nordström, for organizing yet another fun day in the Wine Country. The first one since before the pandemic! And a big shoutout to Jim Melin and Stein Petersen for setting us up with the two wineries.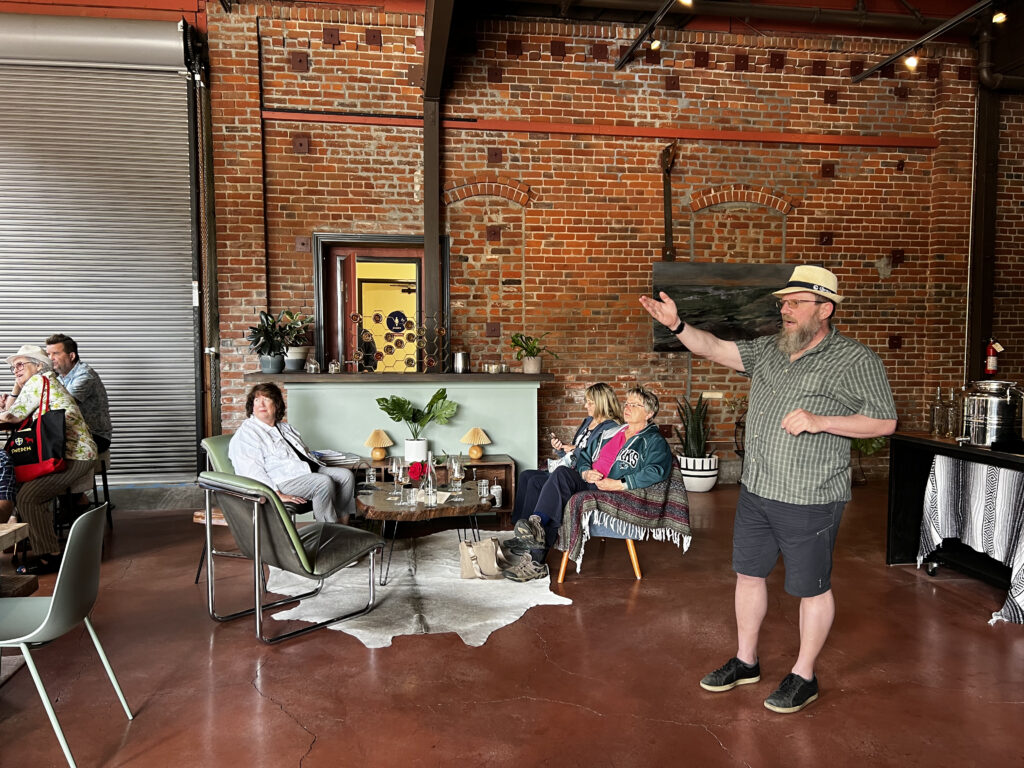 The Google bus picked us up in Mountain View and at SF's Civic Center, and we got to enjoy a fun and comfortable ride all the way up to Healdsburg.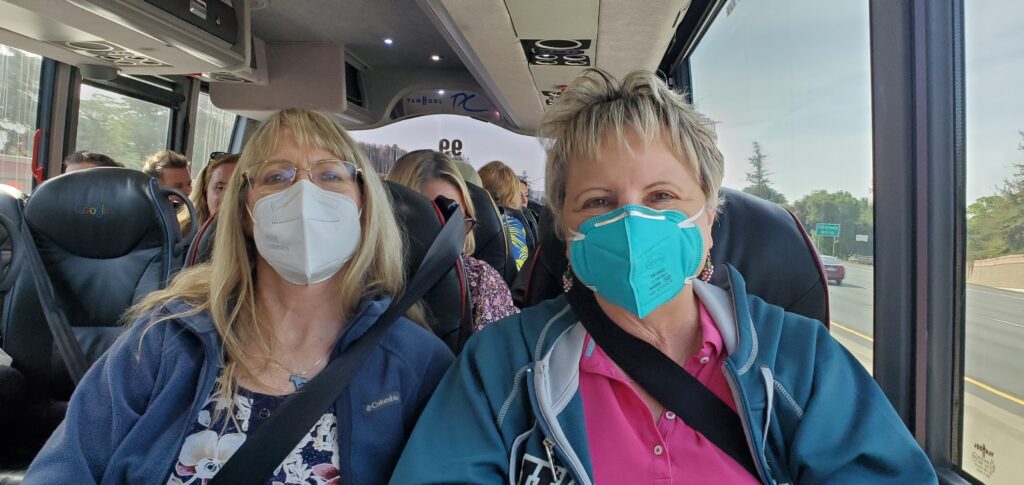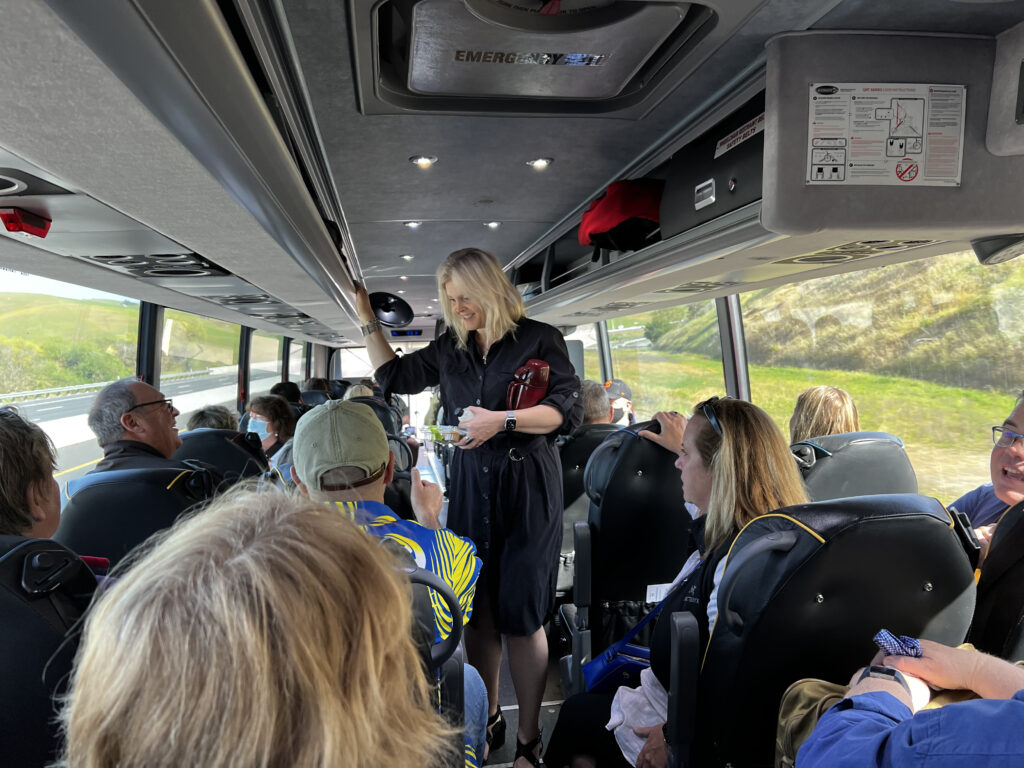 Winery #1: Leo Steen Winery
Our first stop was in downtown Healdsburg at Leo Steen Winery, where we had the entire tasting room to ourselves. Leo was there to greet us, and gave us a lot of interesting information about each wine we got to taste, and the history of his journey into wine-making. The pours were generous, and everyone was in an excellent mood!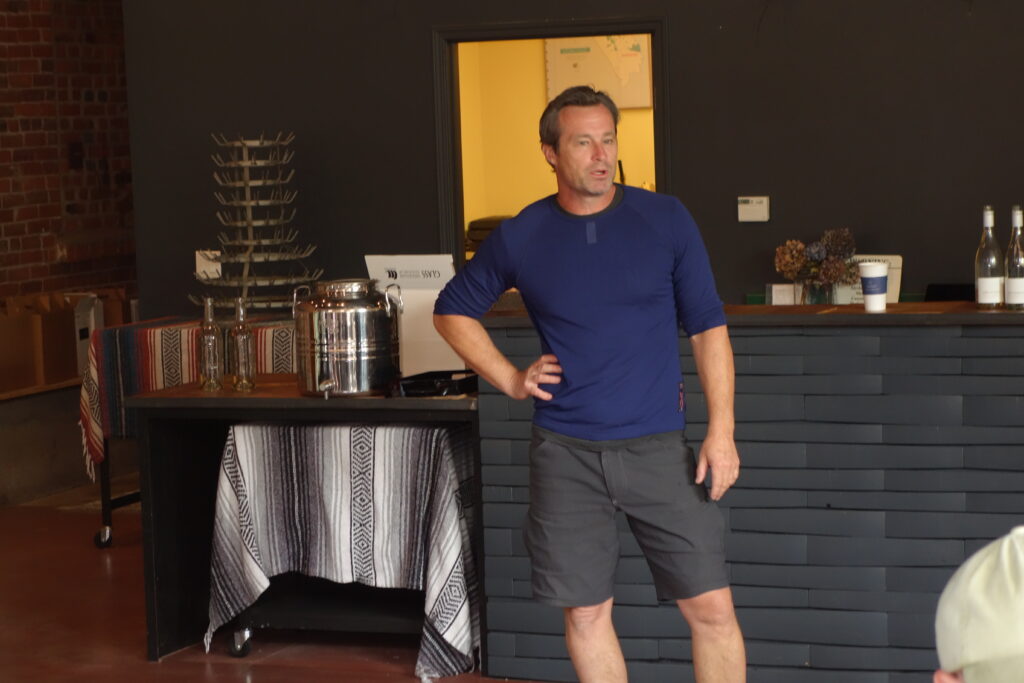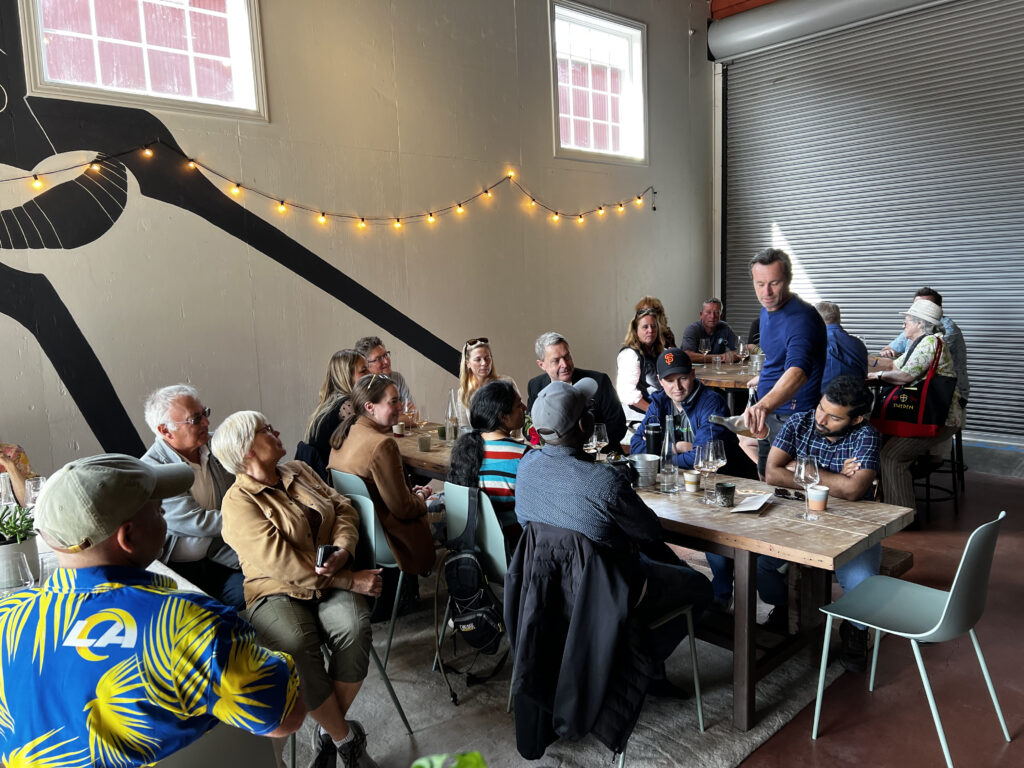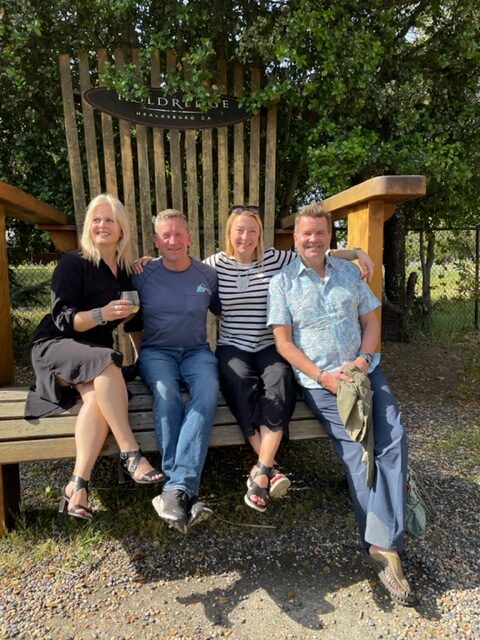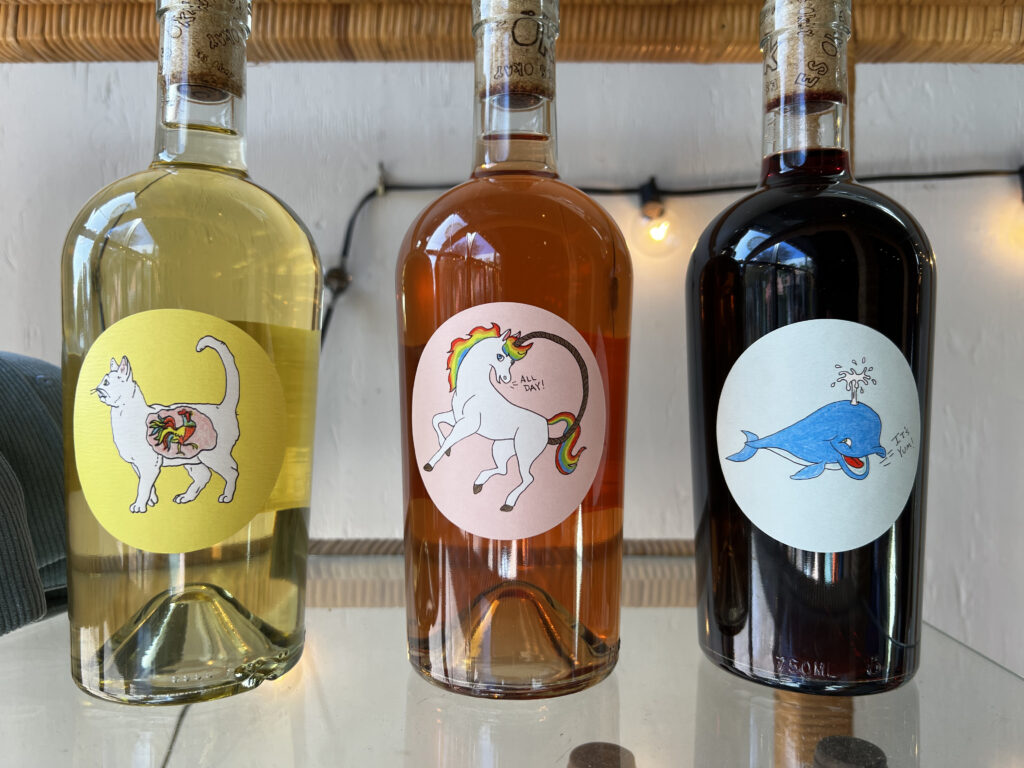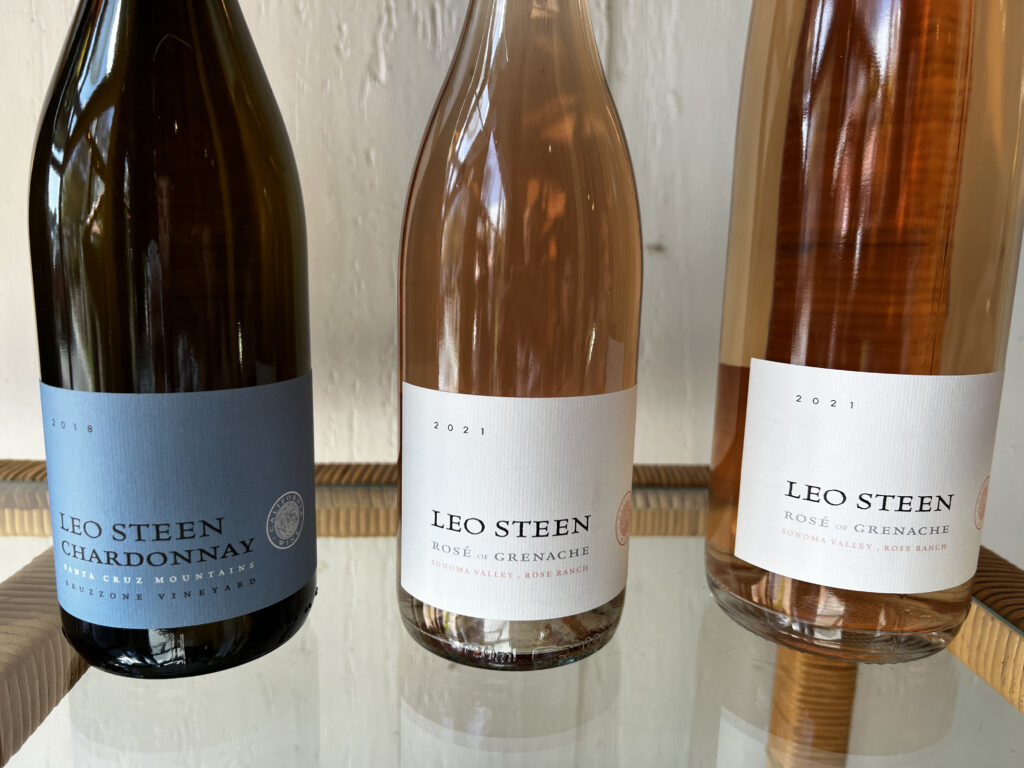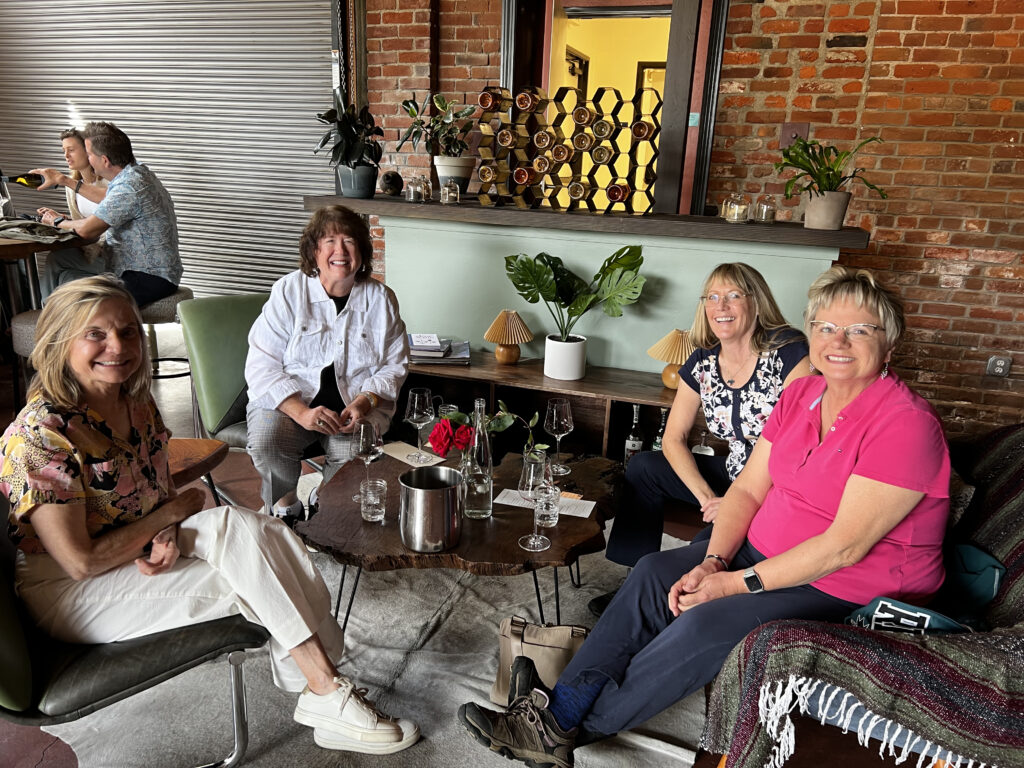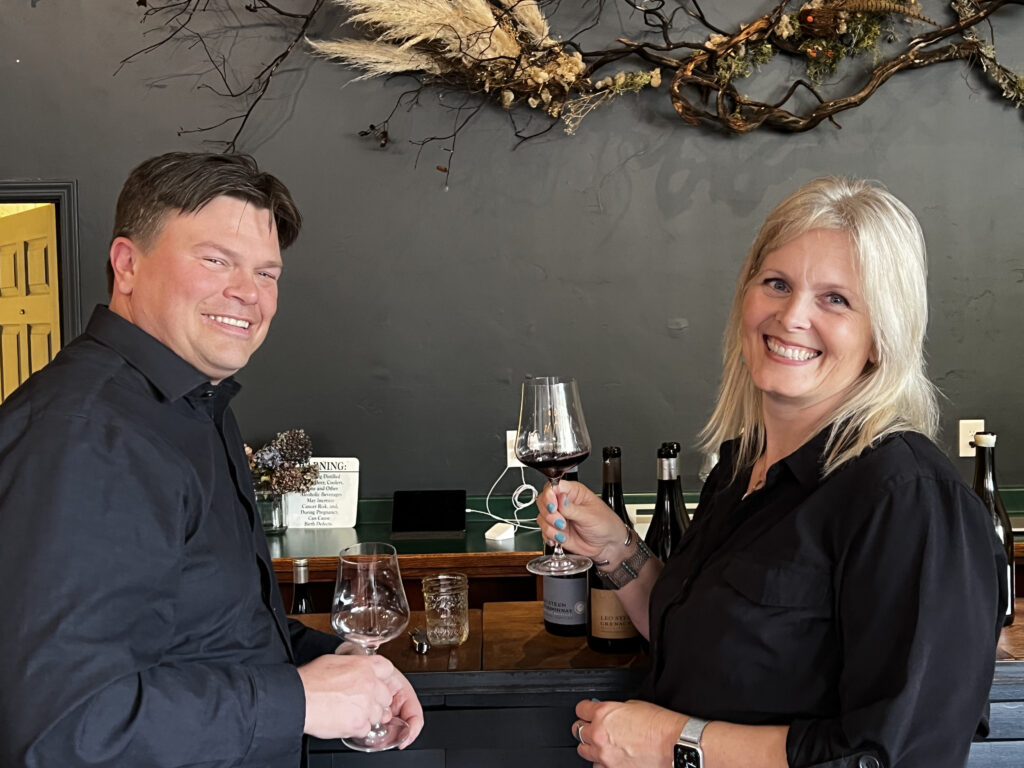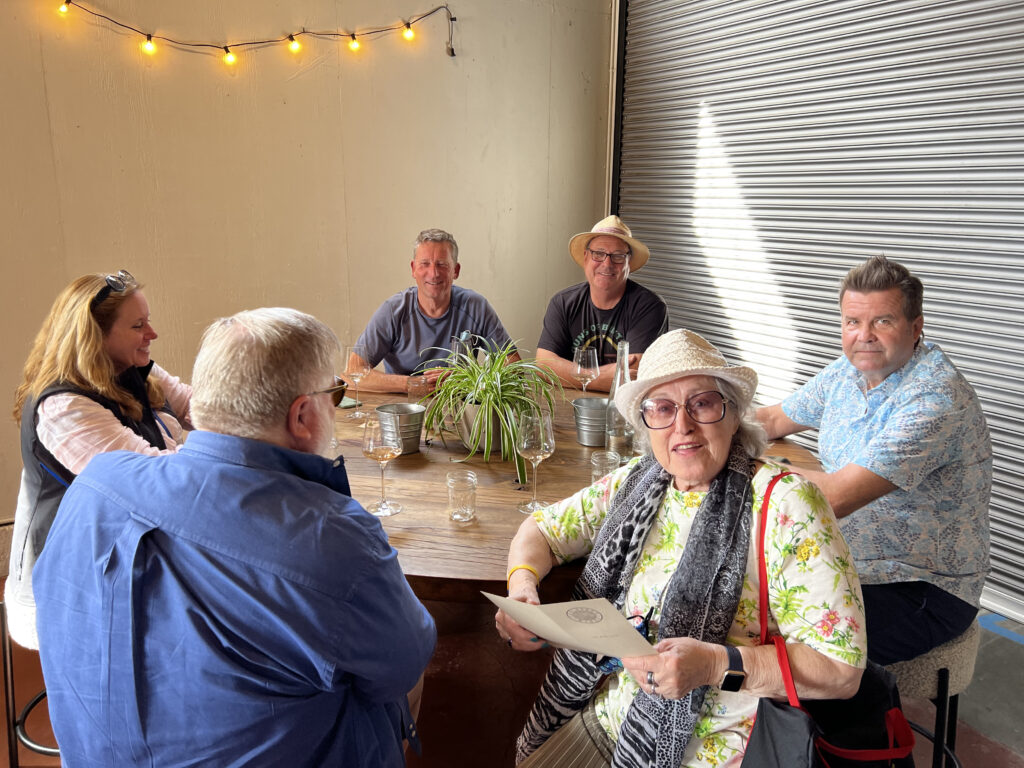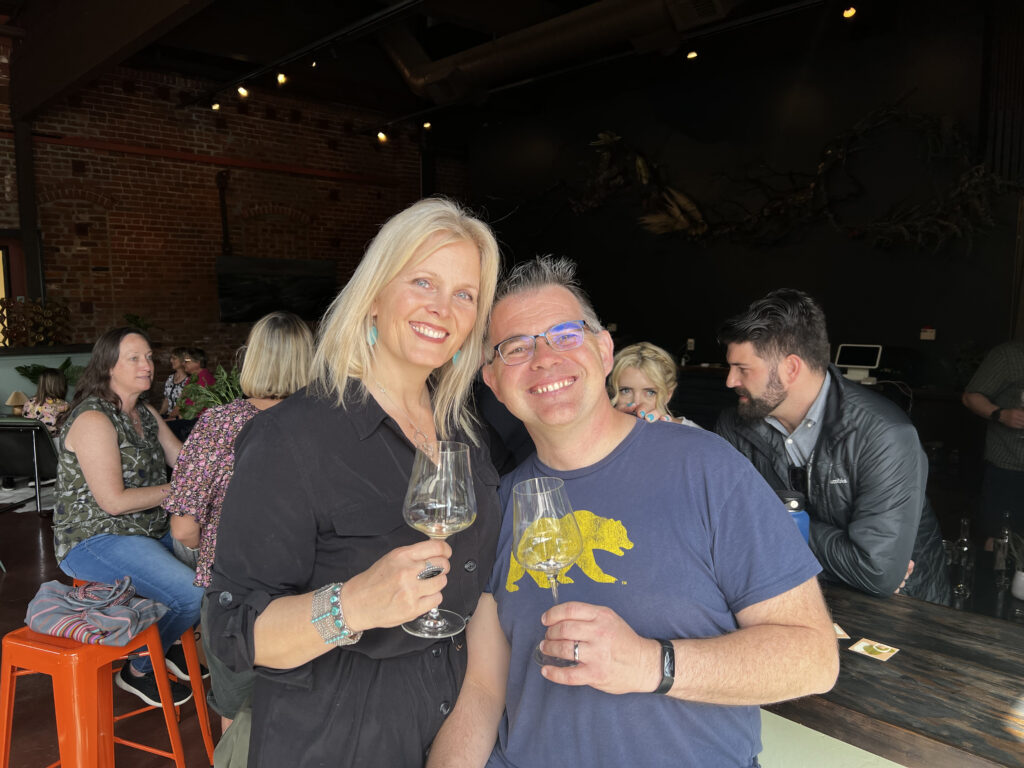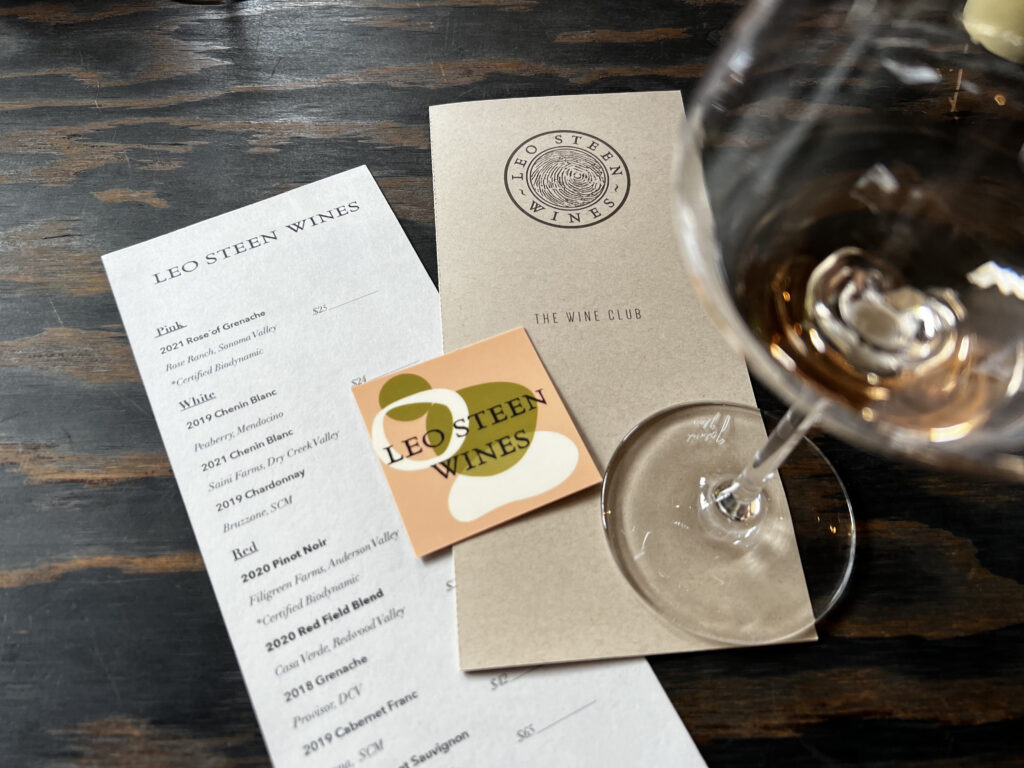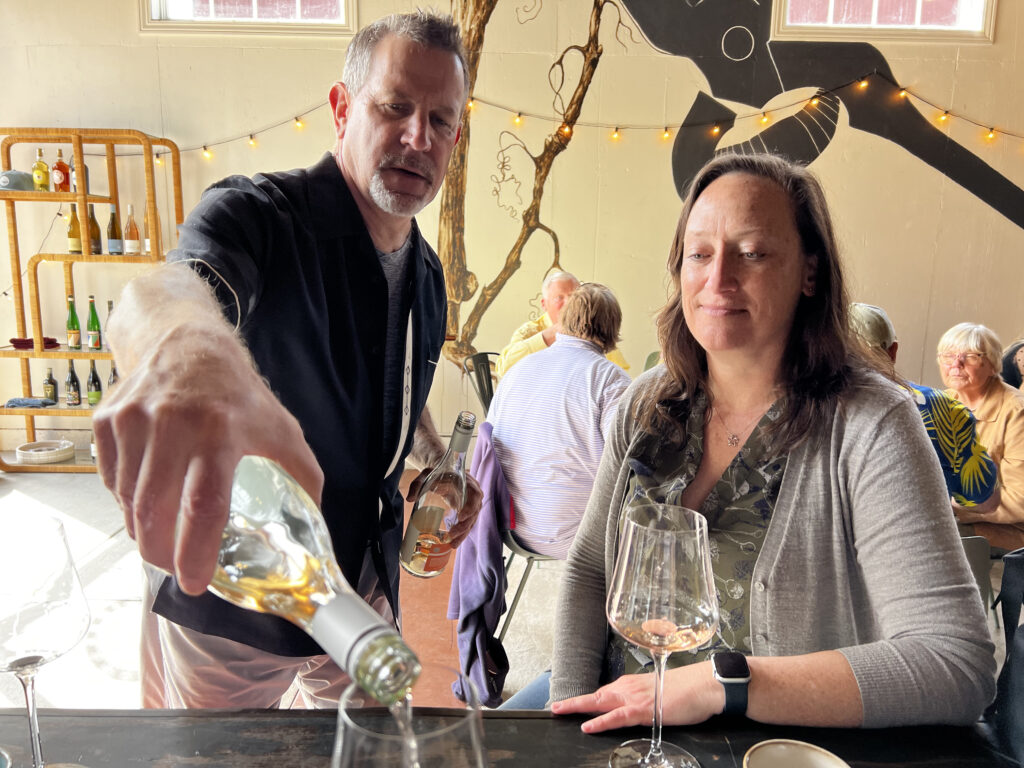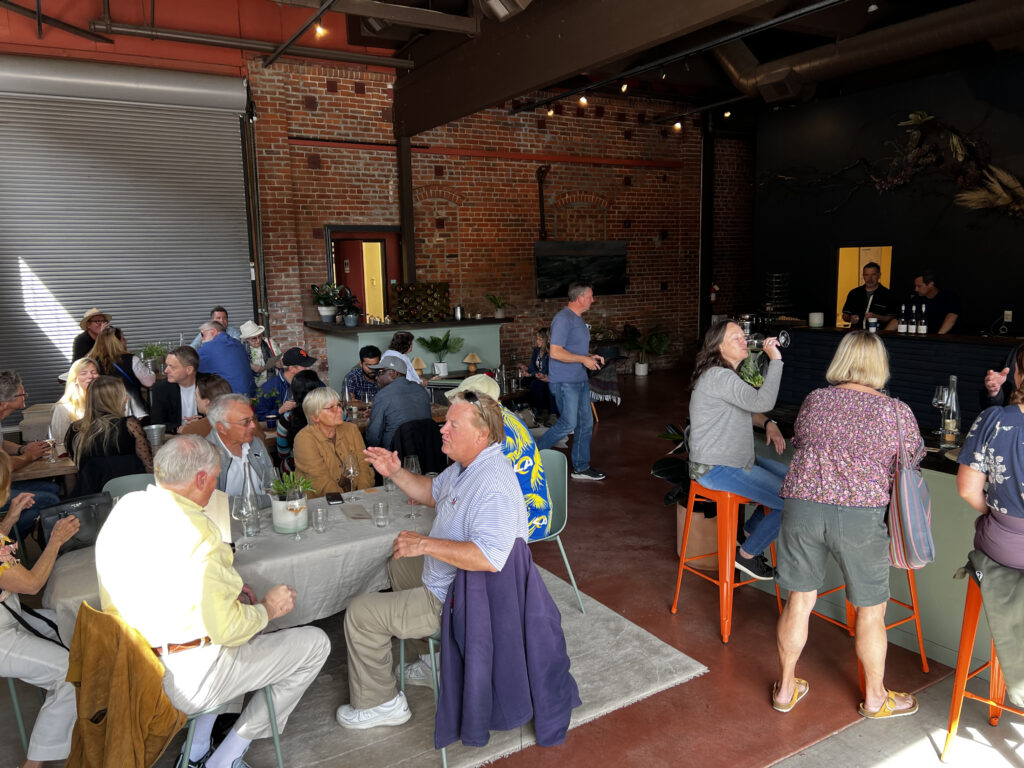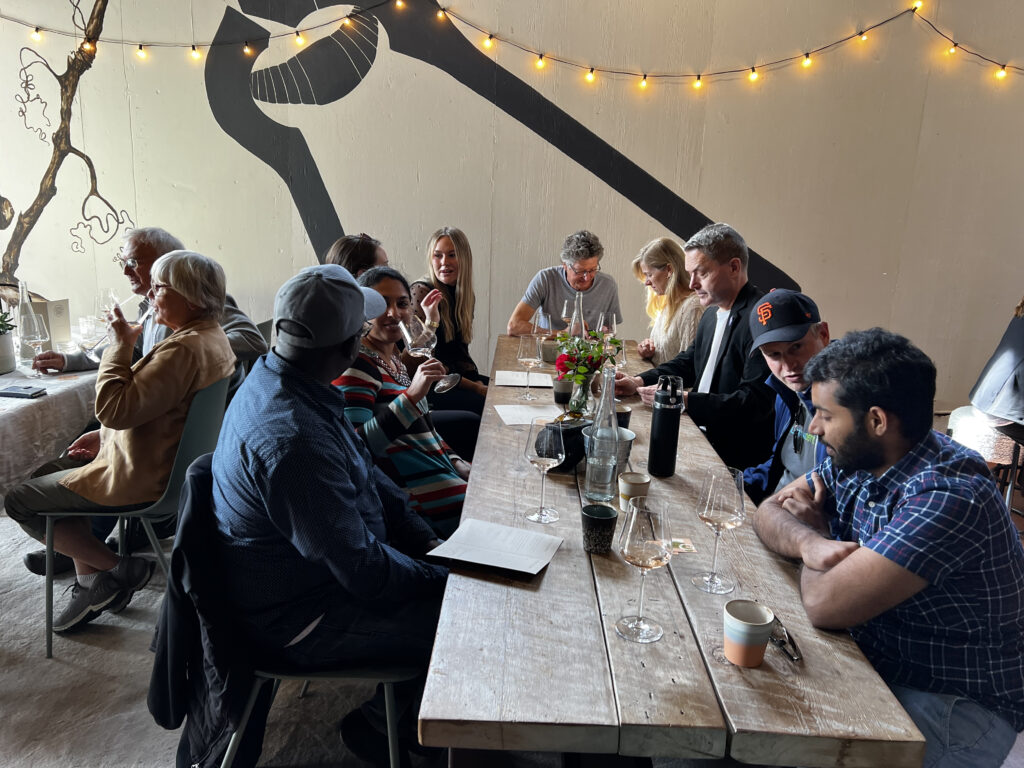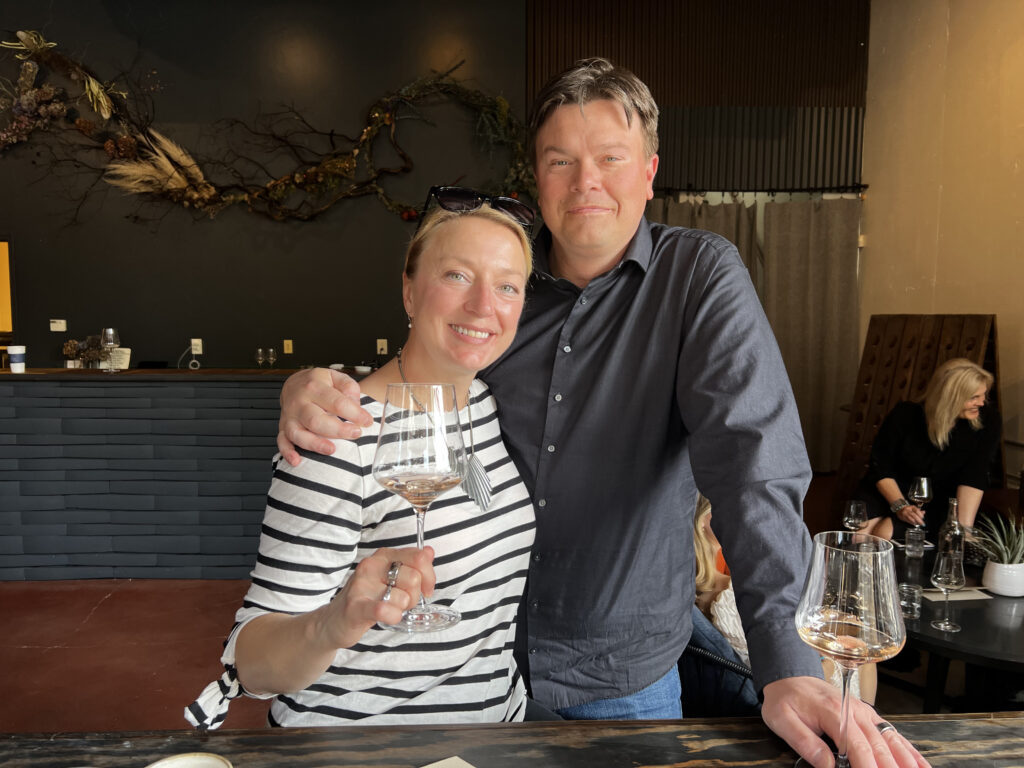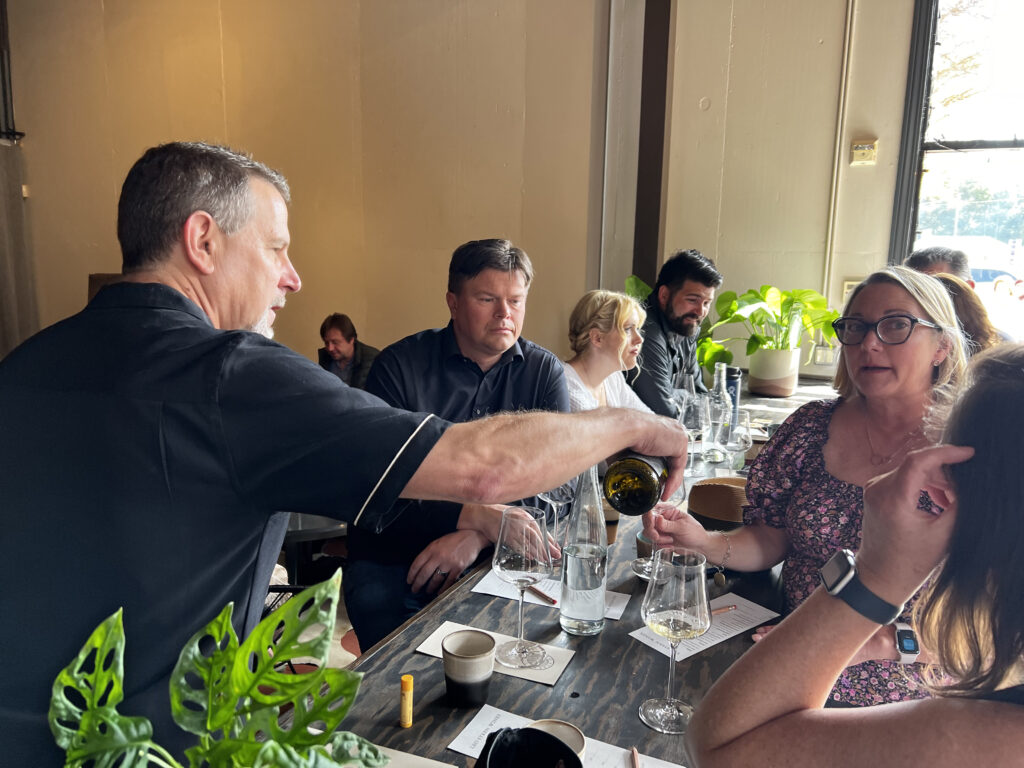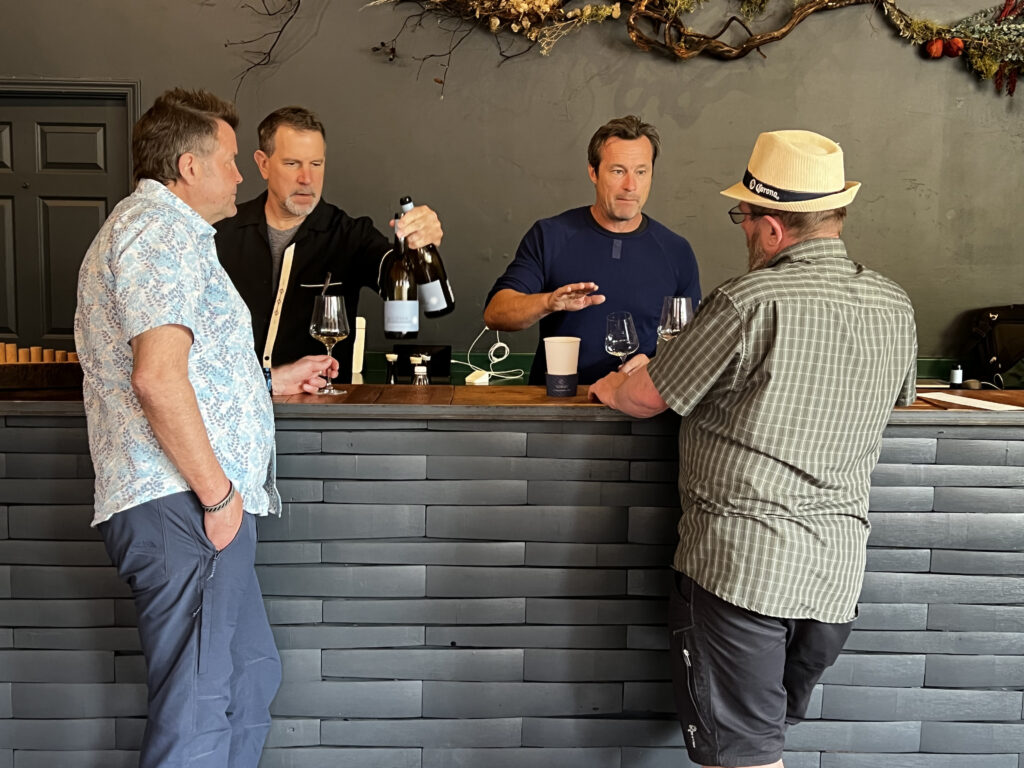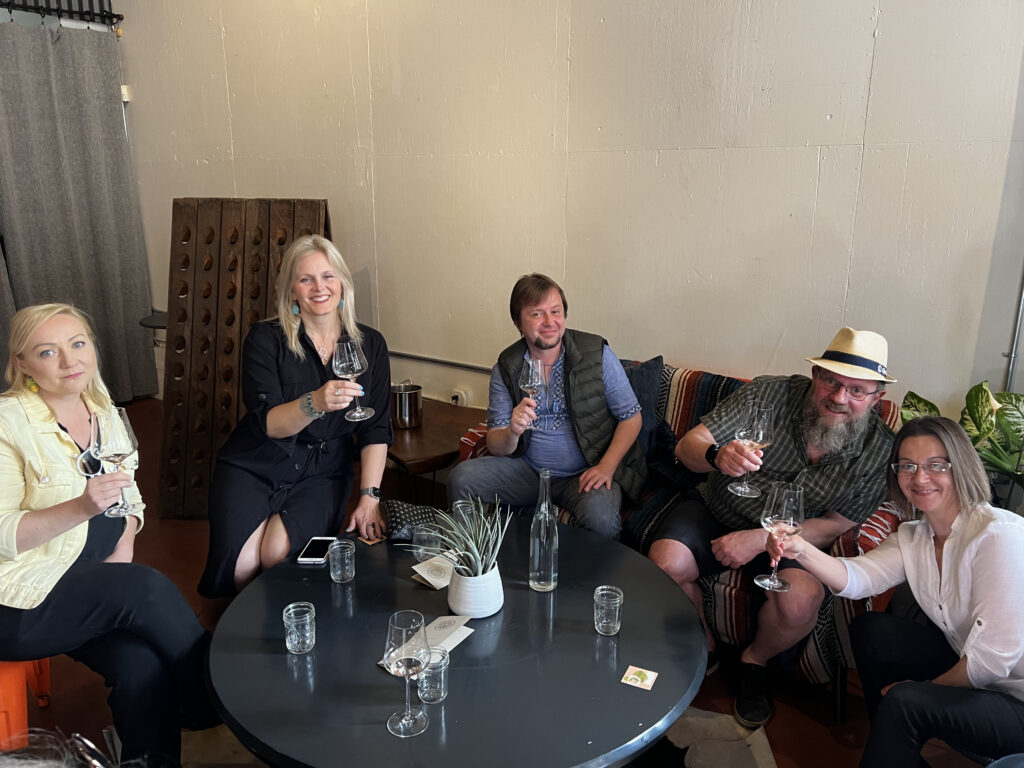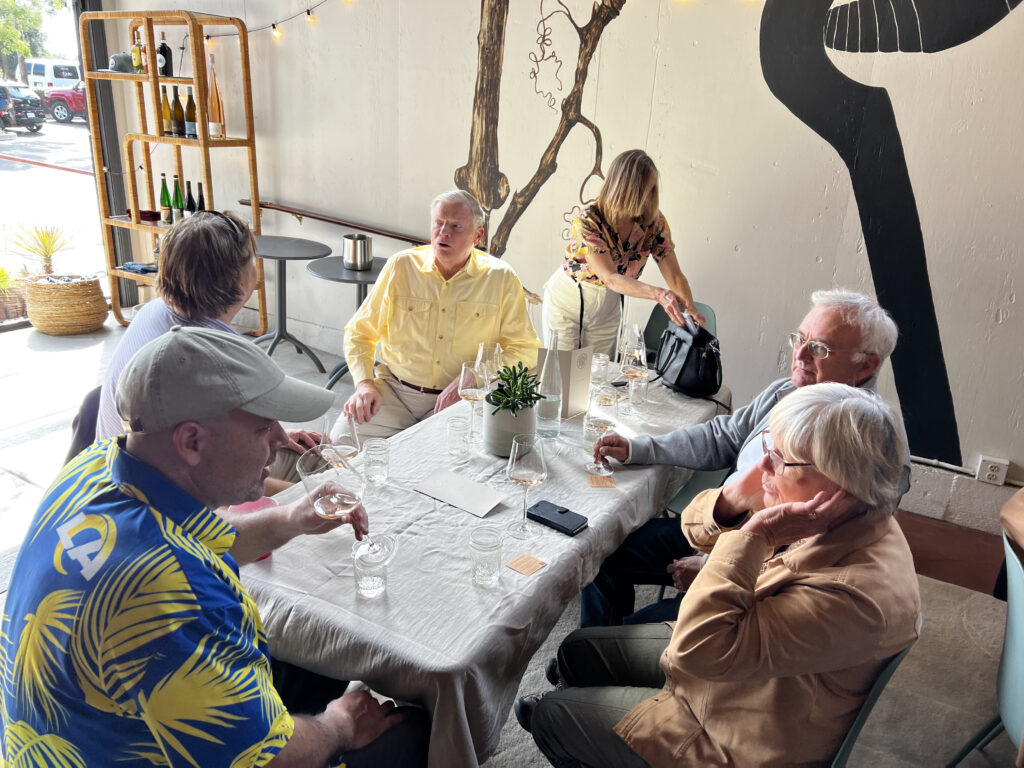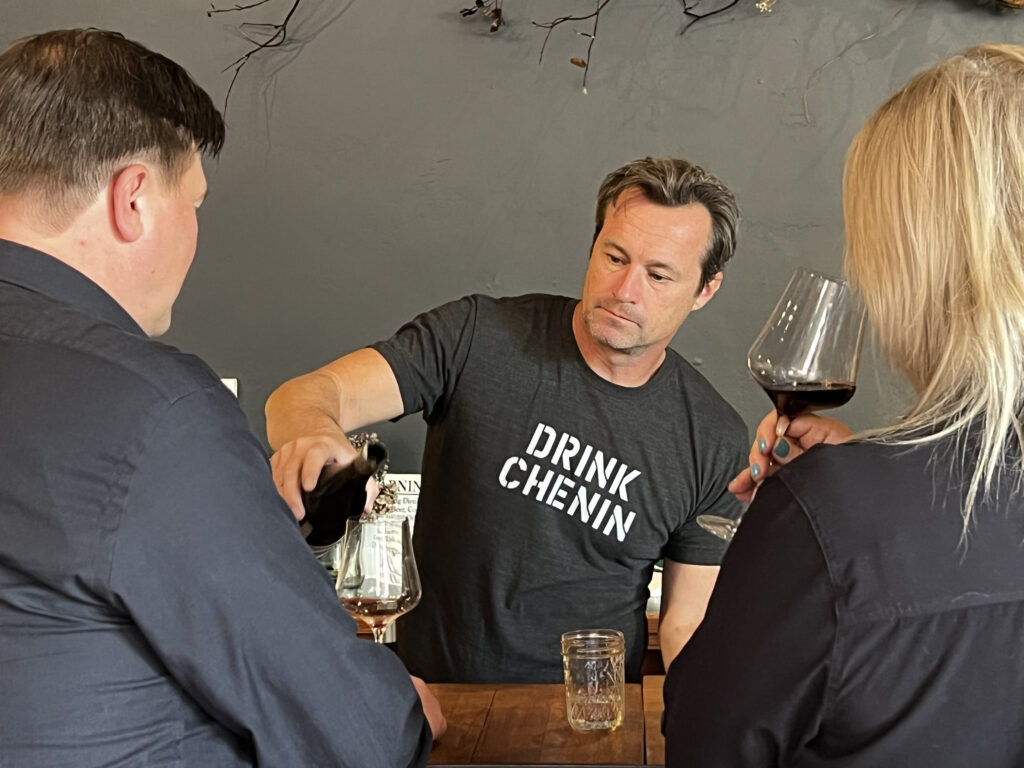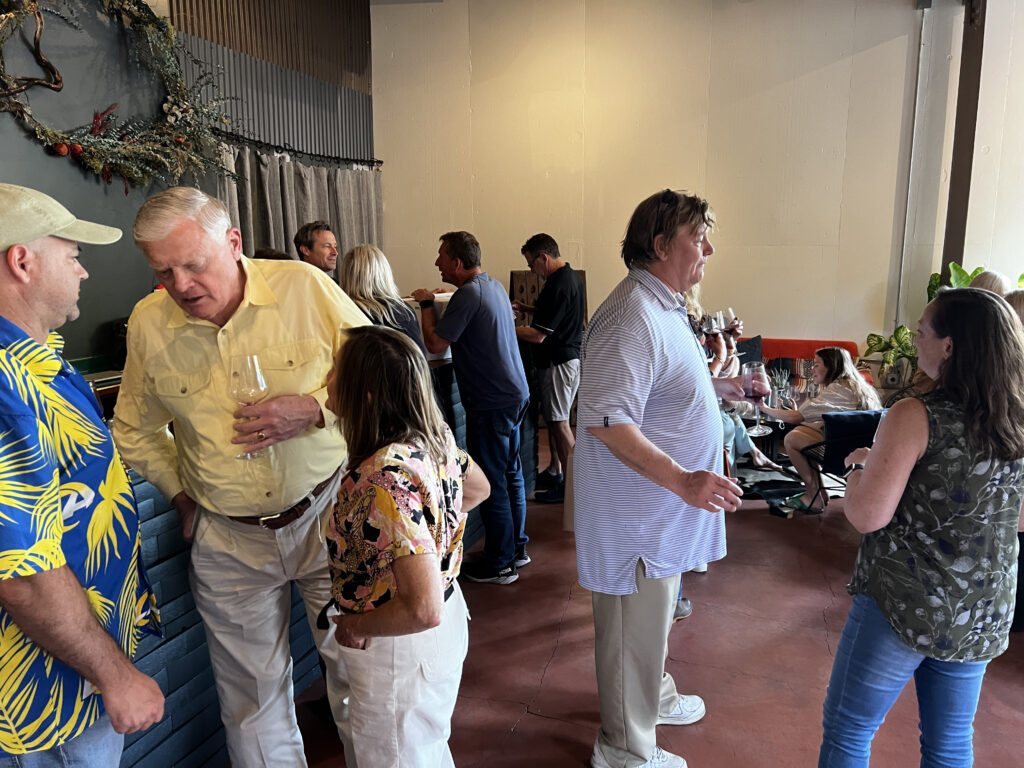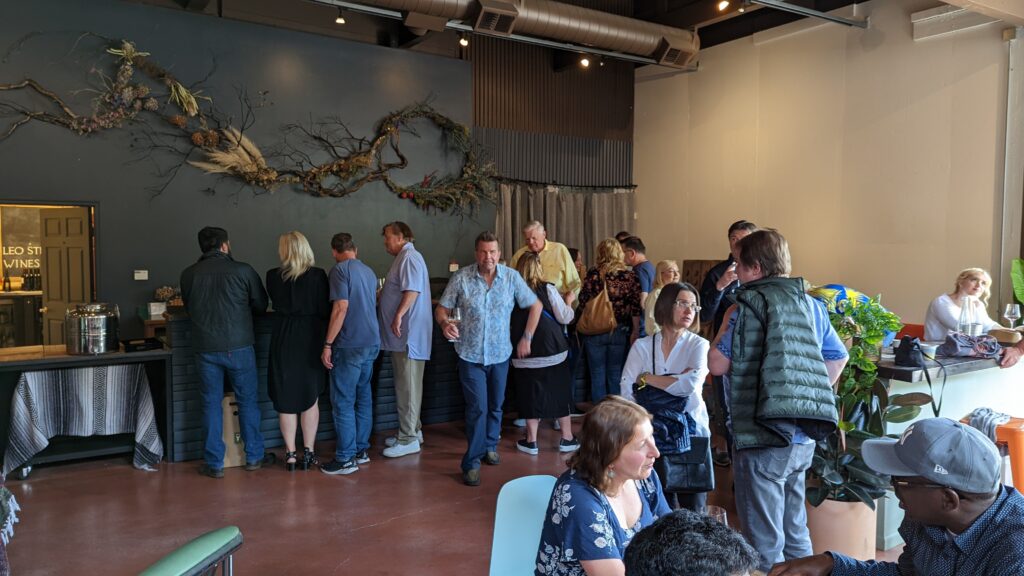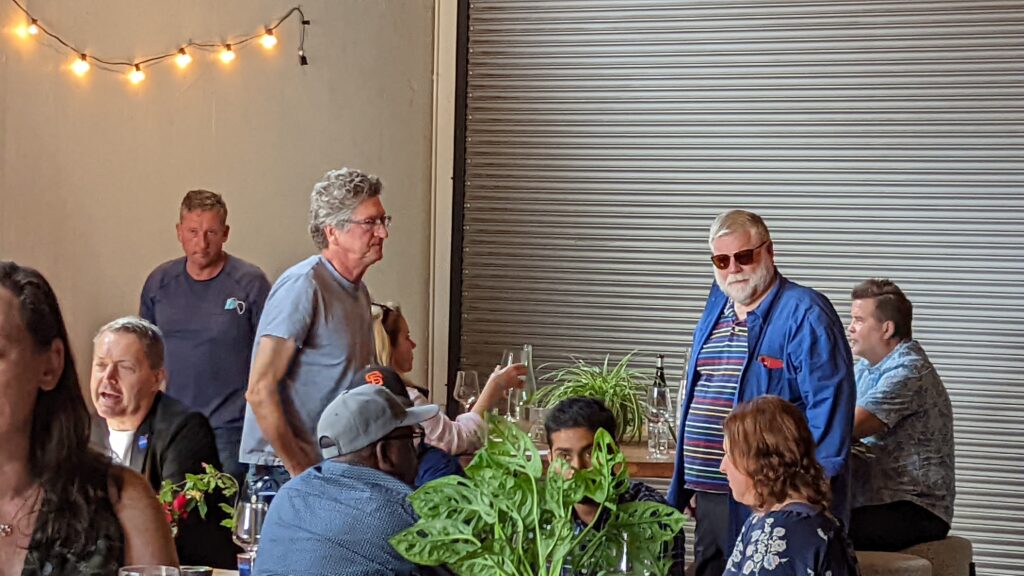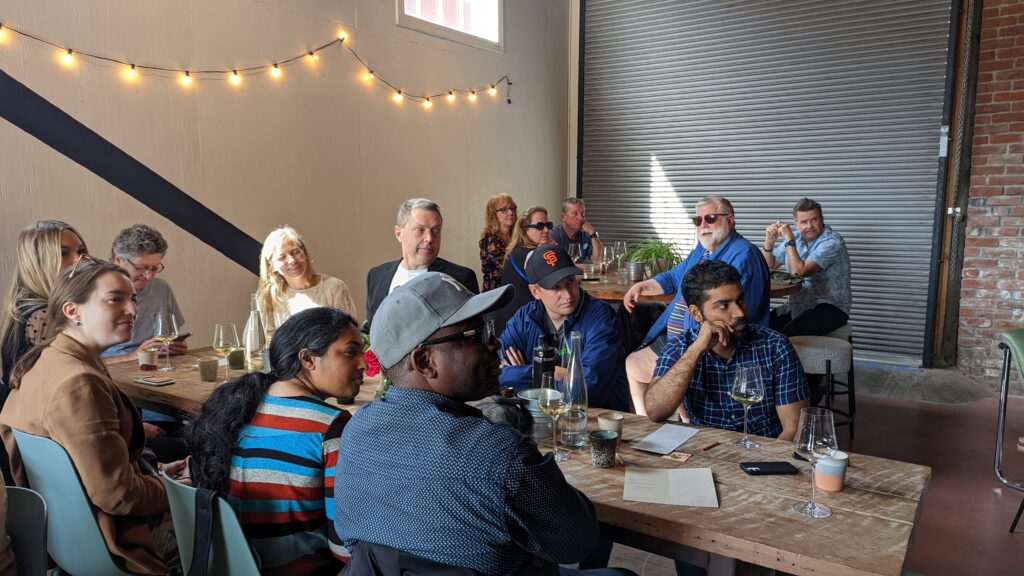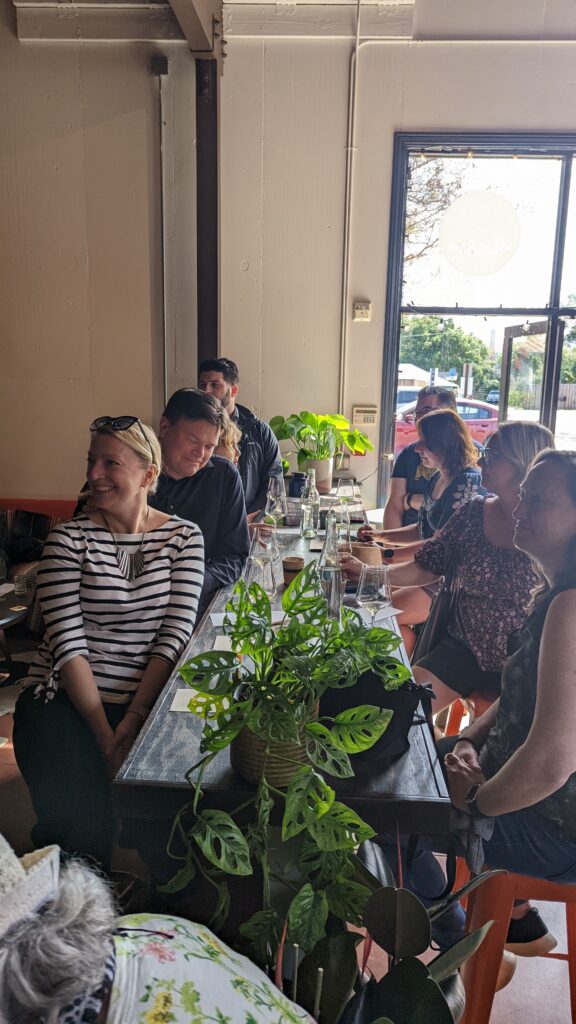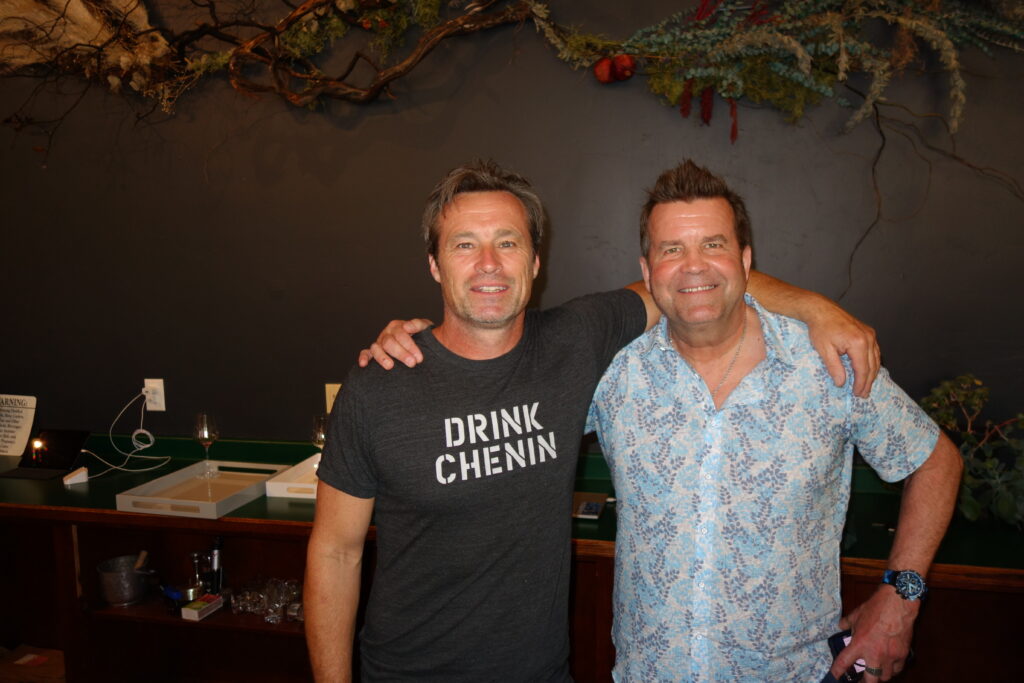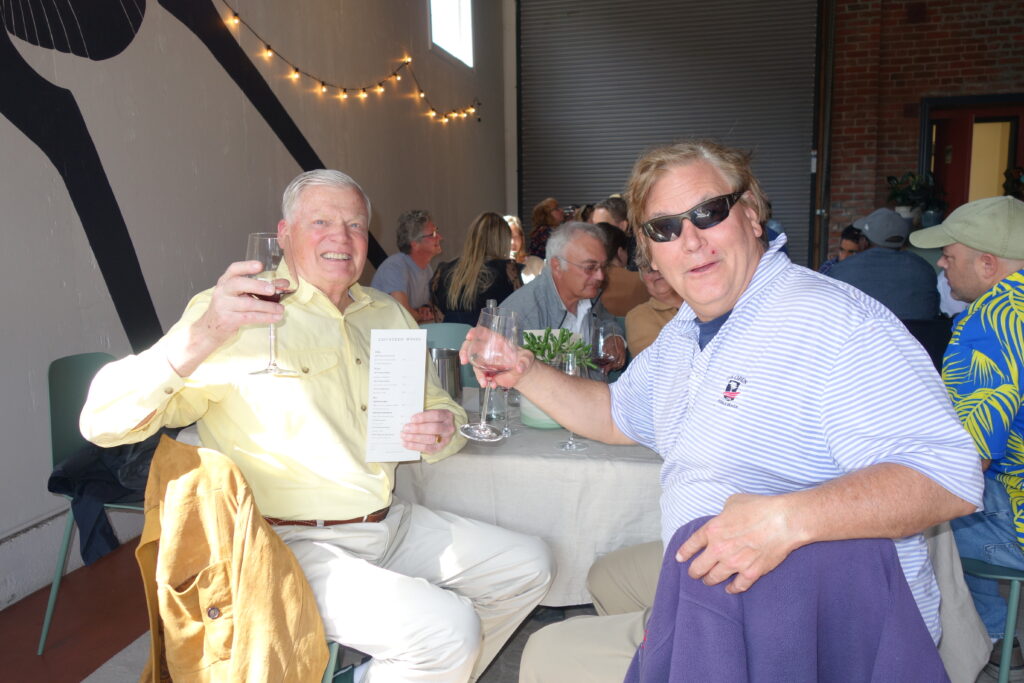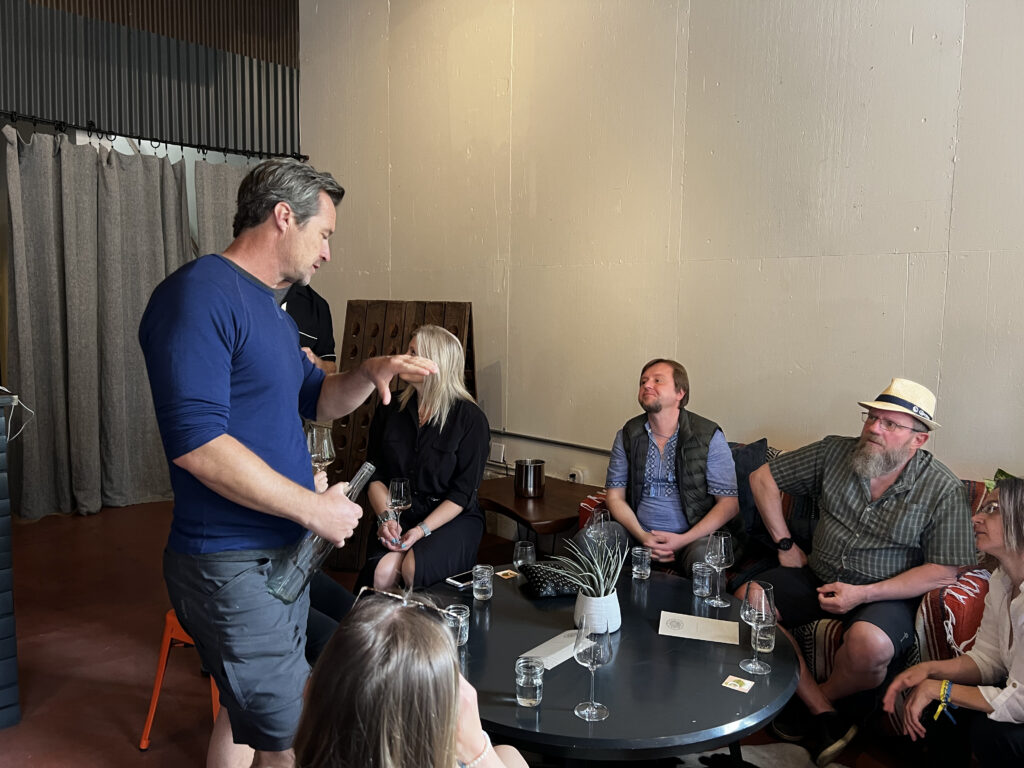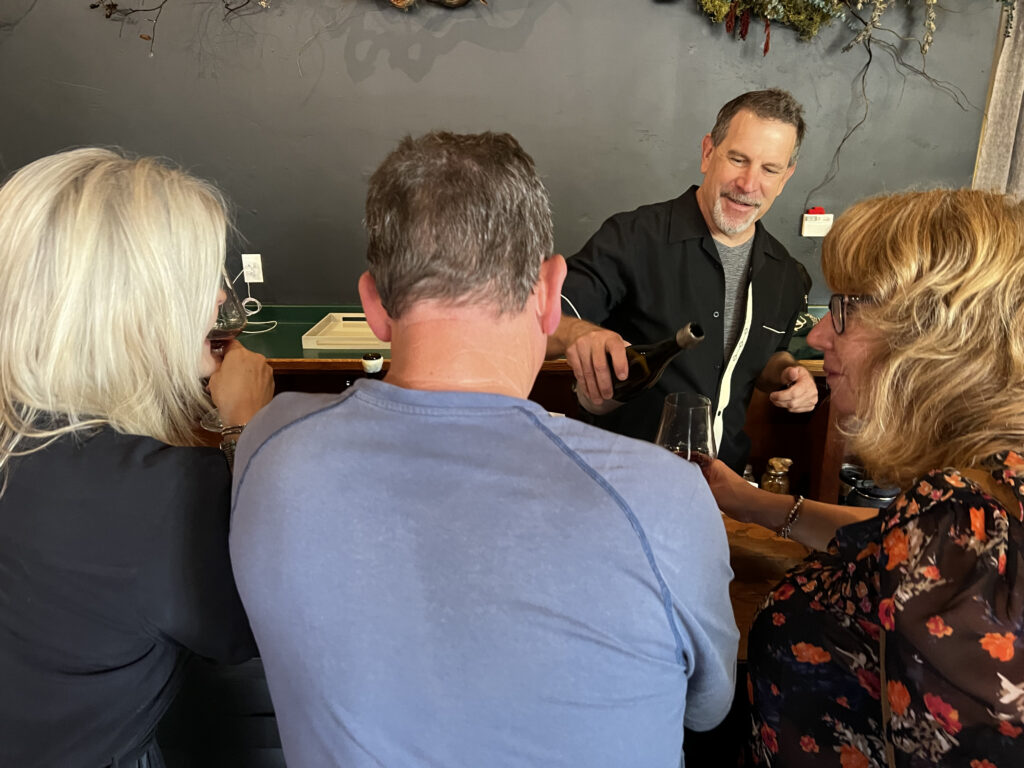 Winery #2: Peterson Winery
Once we had tried all of Steen's wines, at least once, we got on the bus again, and headed out to Peterson Winery, located in Dry Creek Valley, just outside of Healdsburg. Fred Peterson, whose roots are Swedish, had set up tables for our group in their storage room, and gave us a wonderfully warm welcome.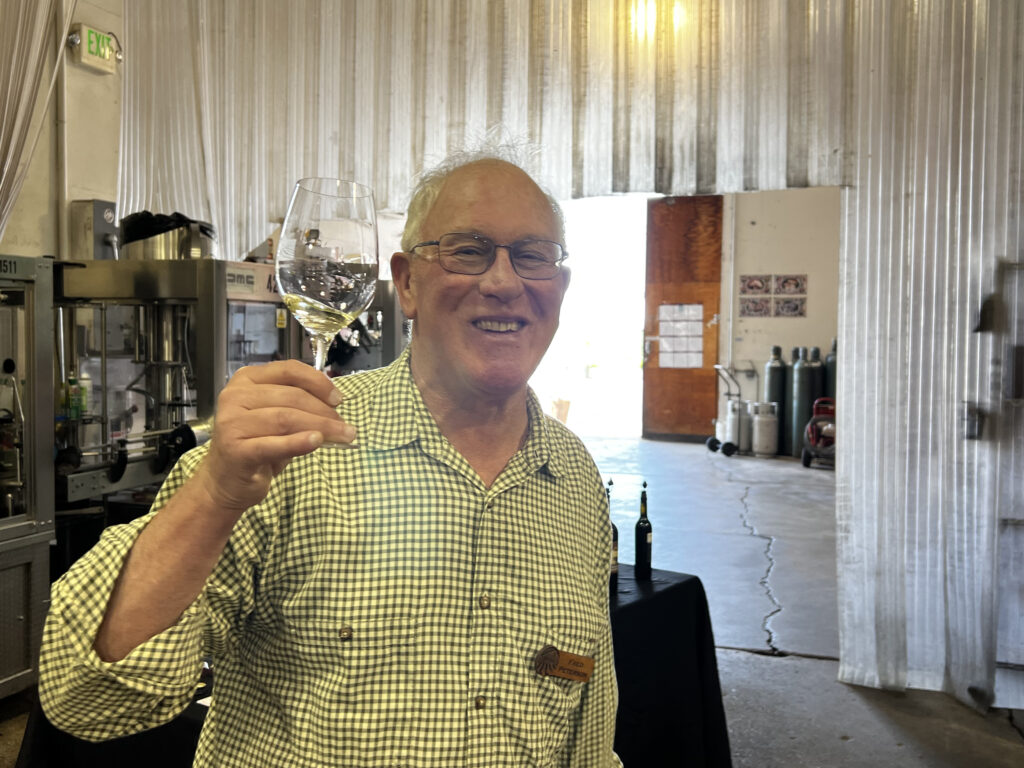 Fred explained his history, and the philosophy behind their "Zero Manipulation" idea. The Peterson approach is to capture the essence of vintage and vineyard with low tech, yet high touch, to produce wines with soul.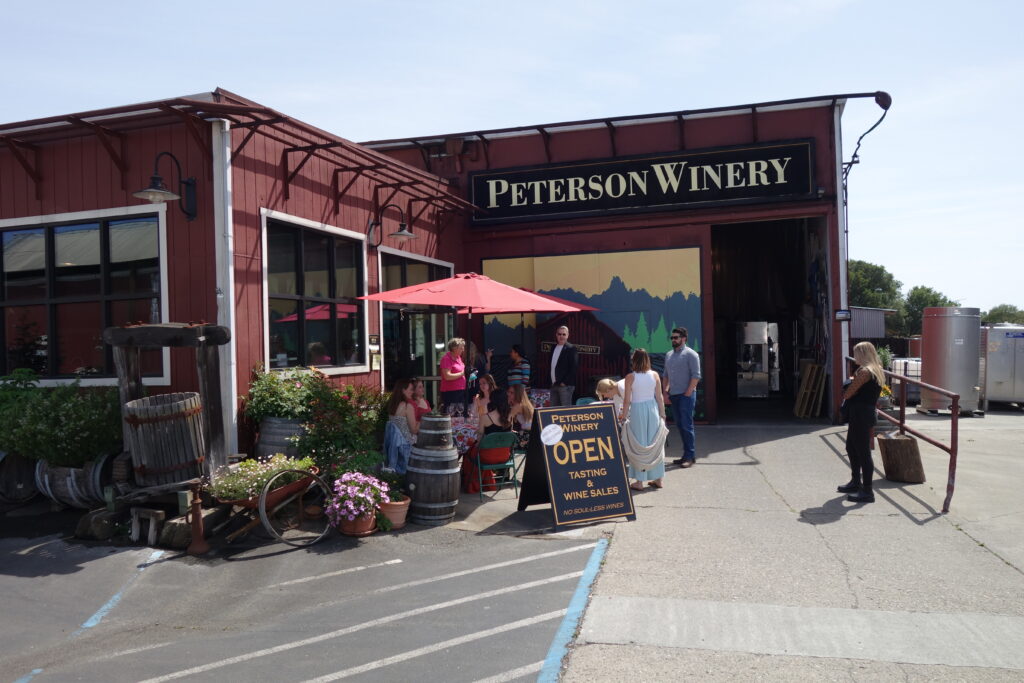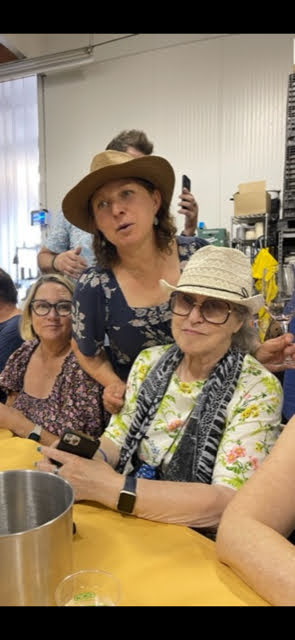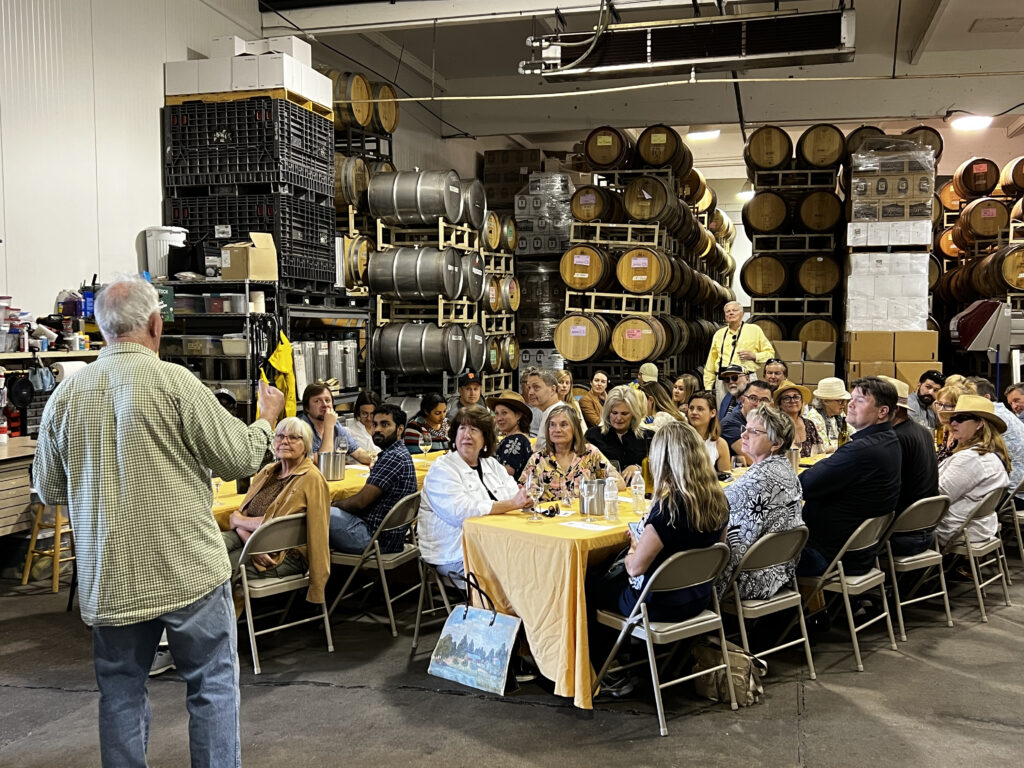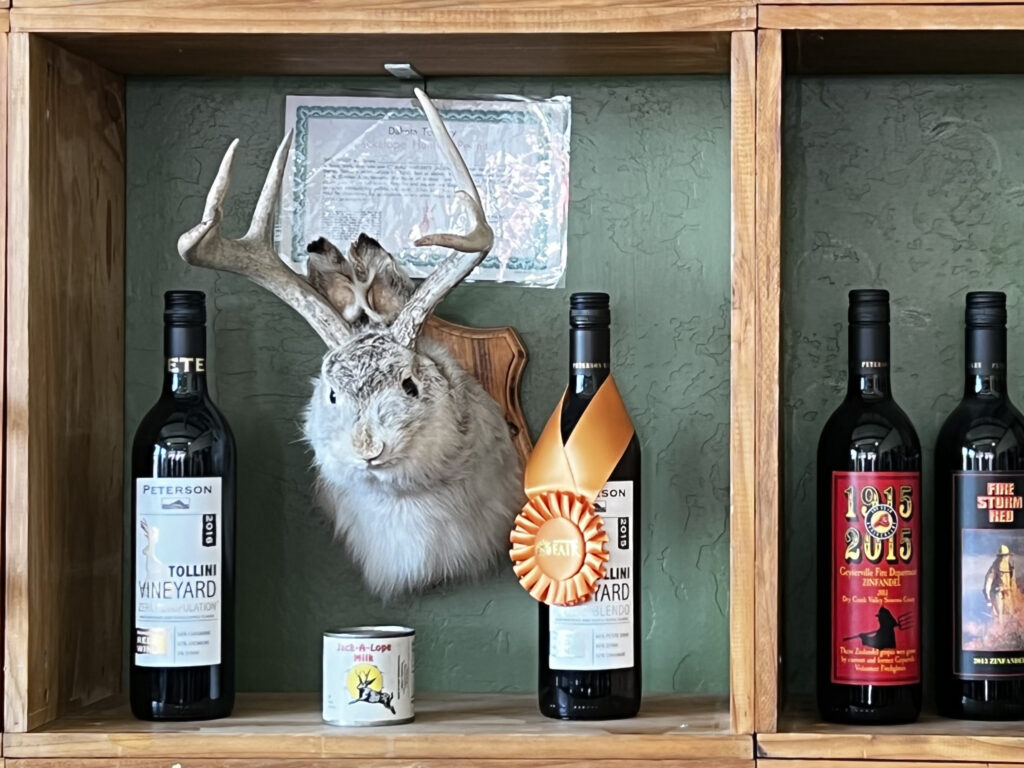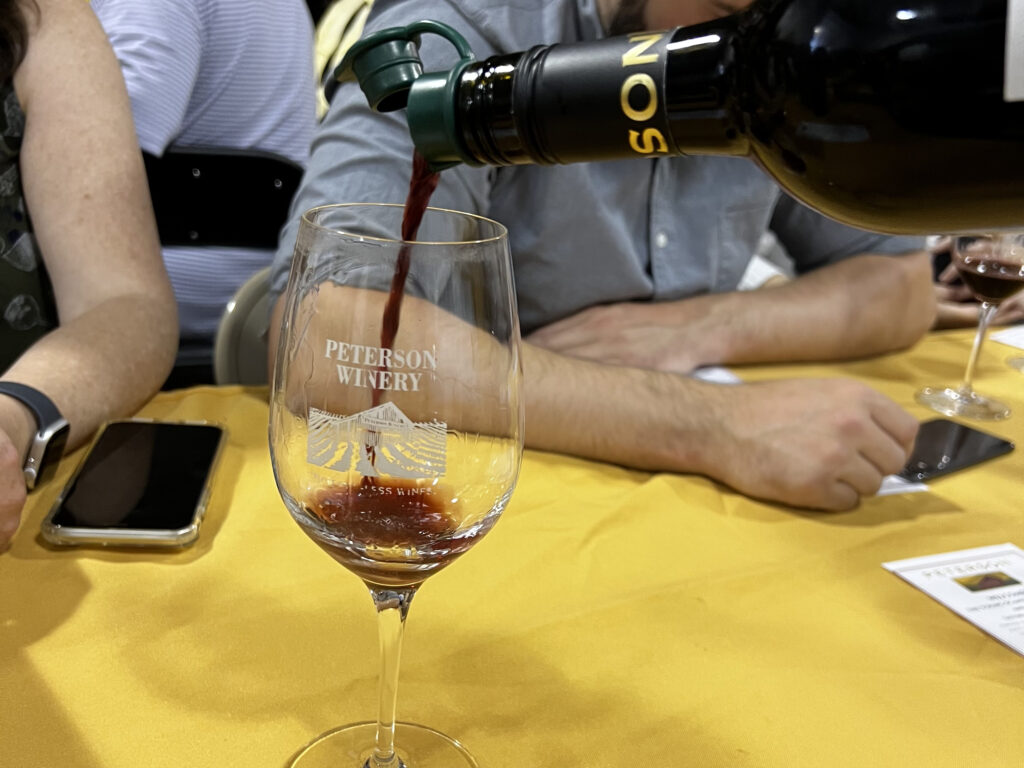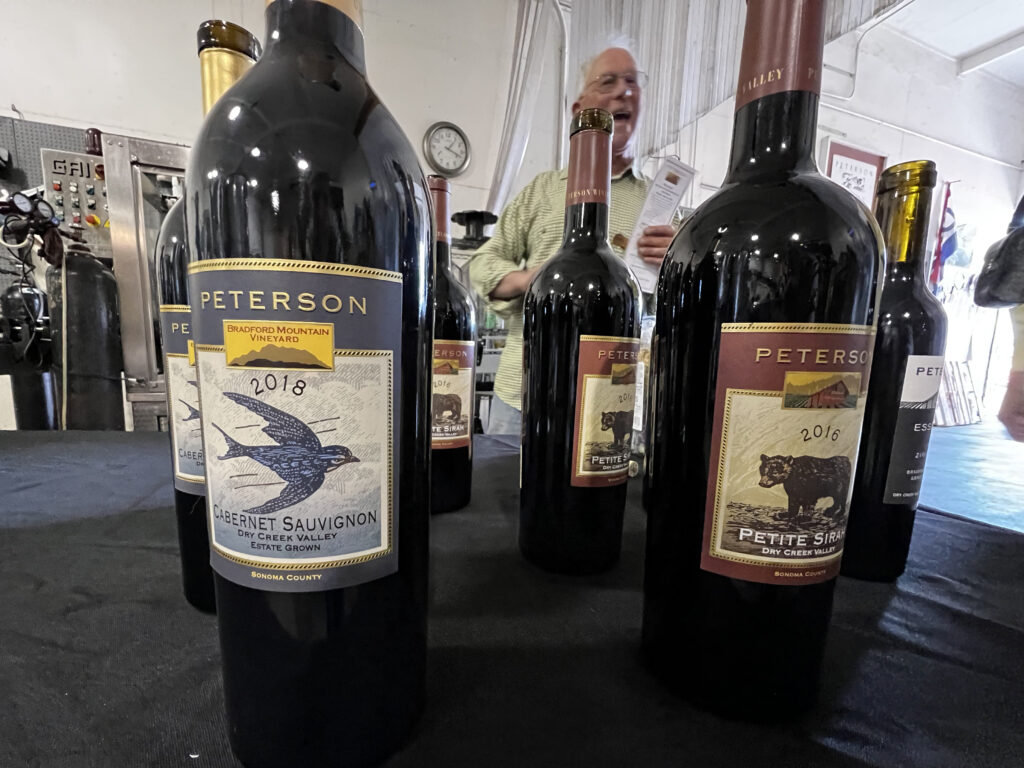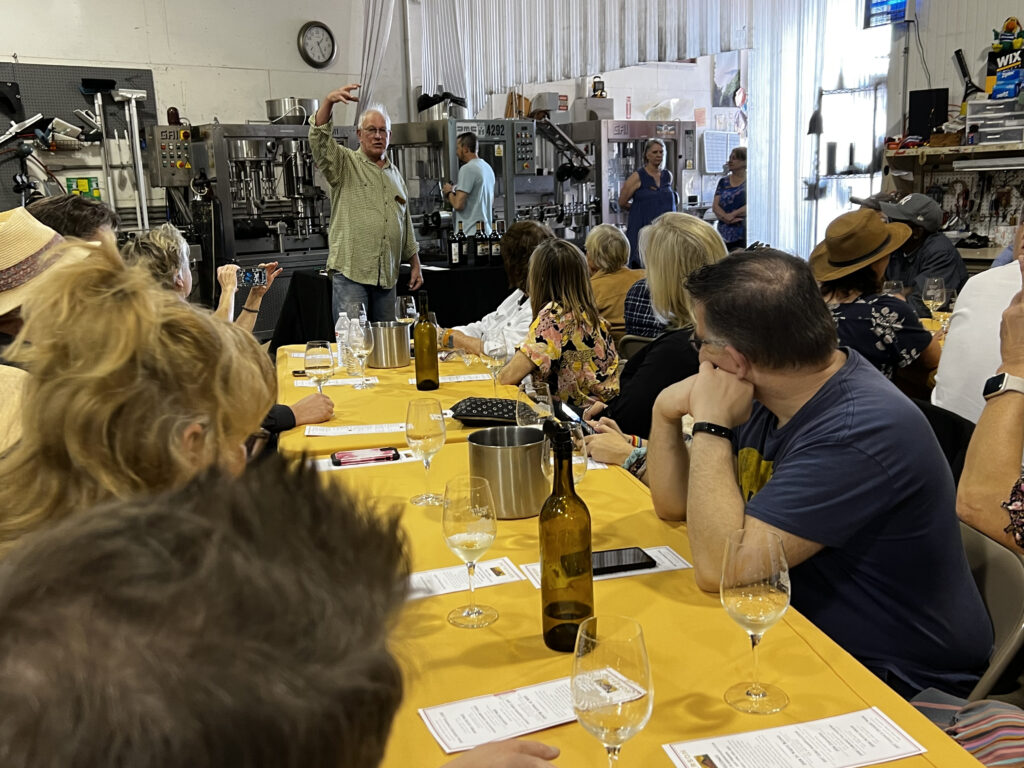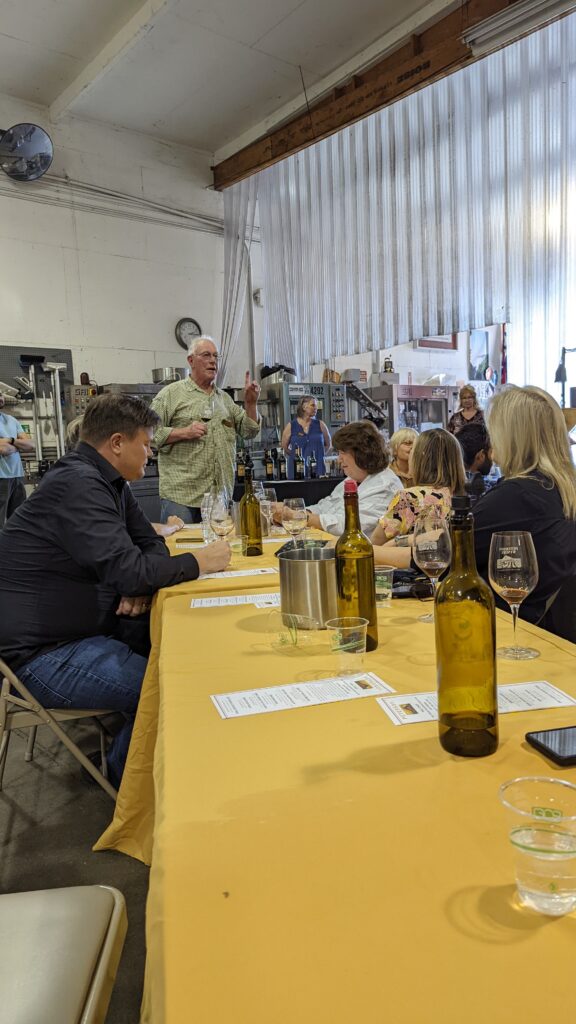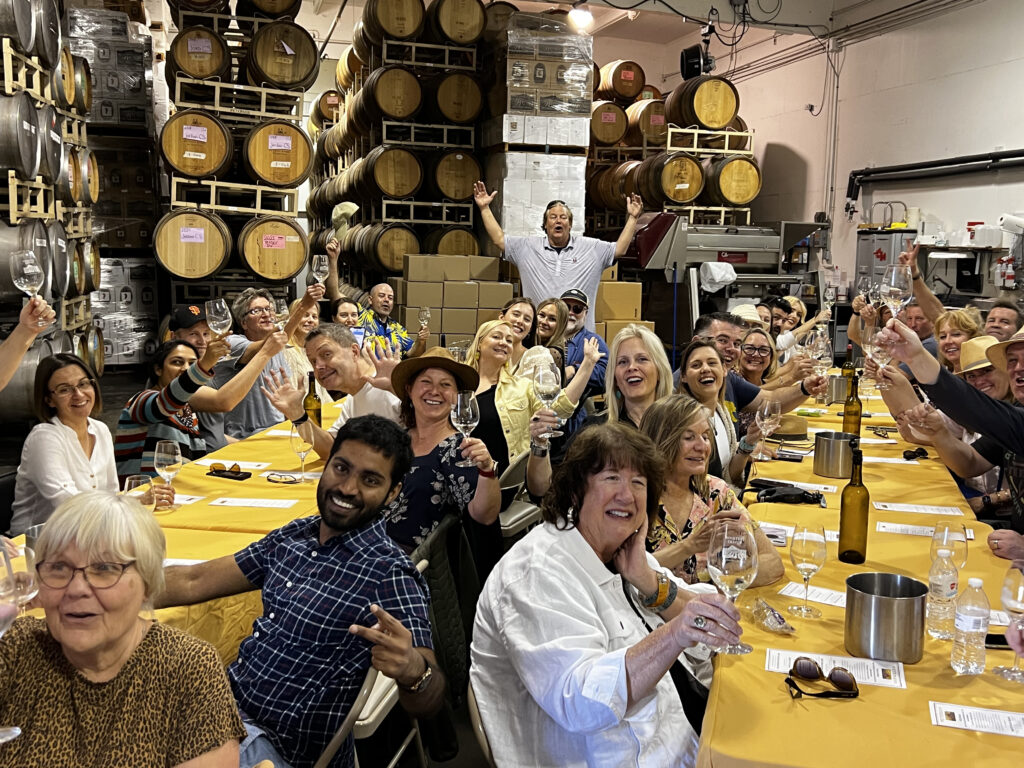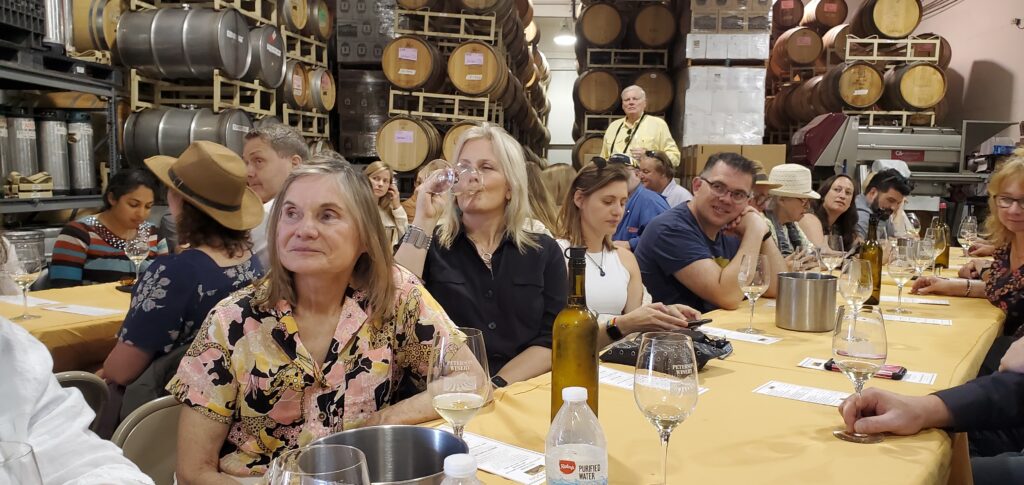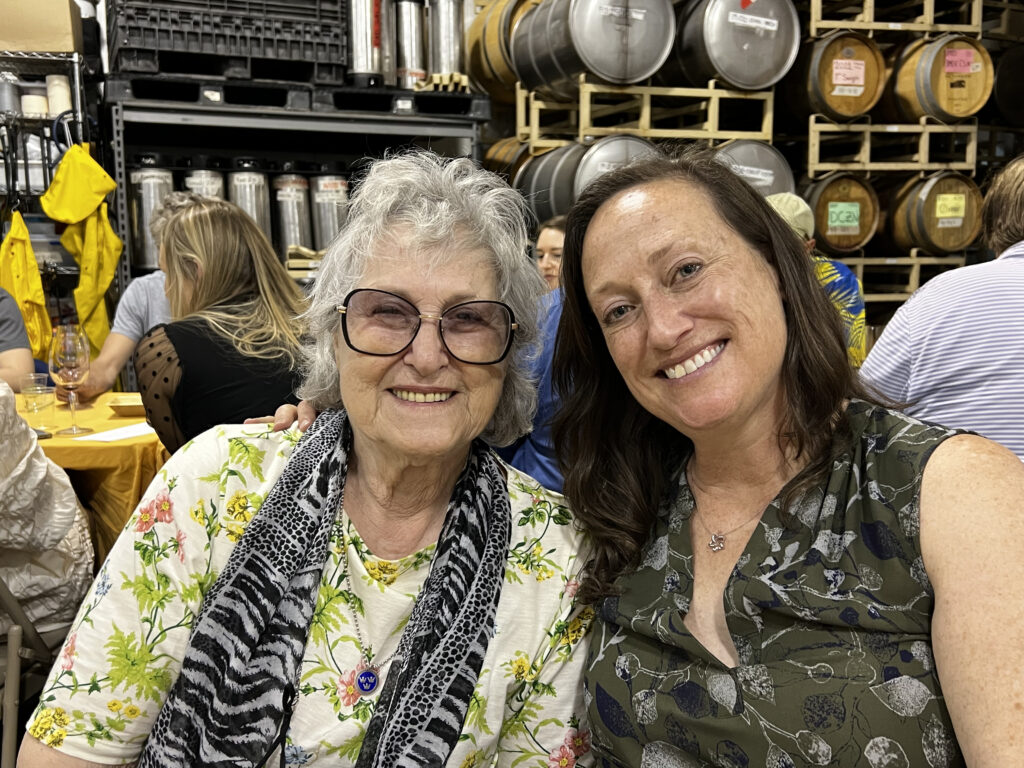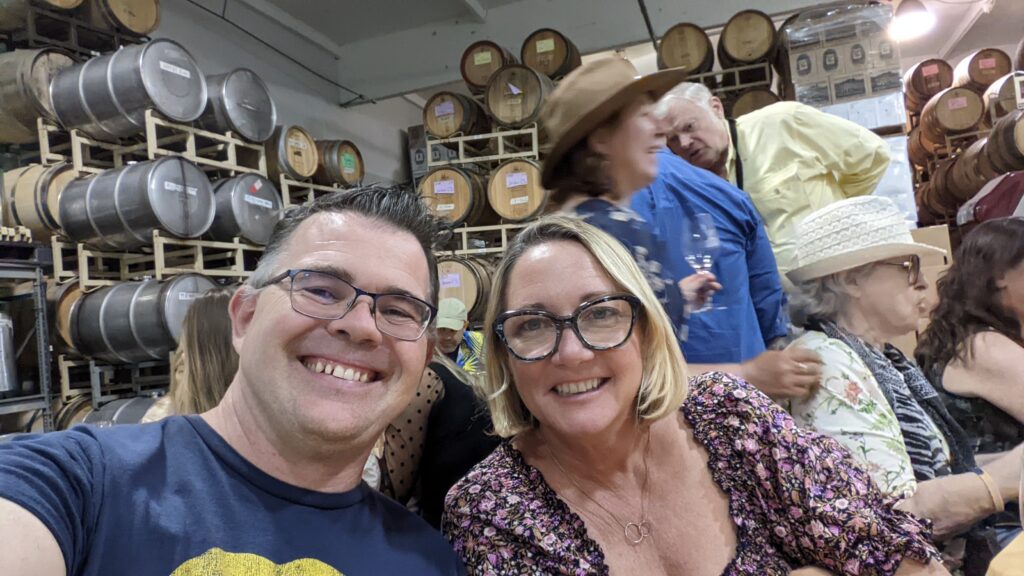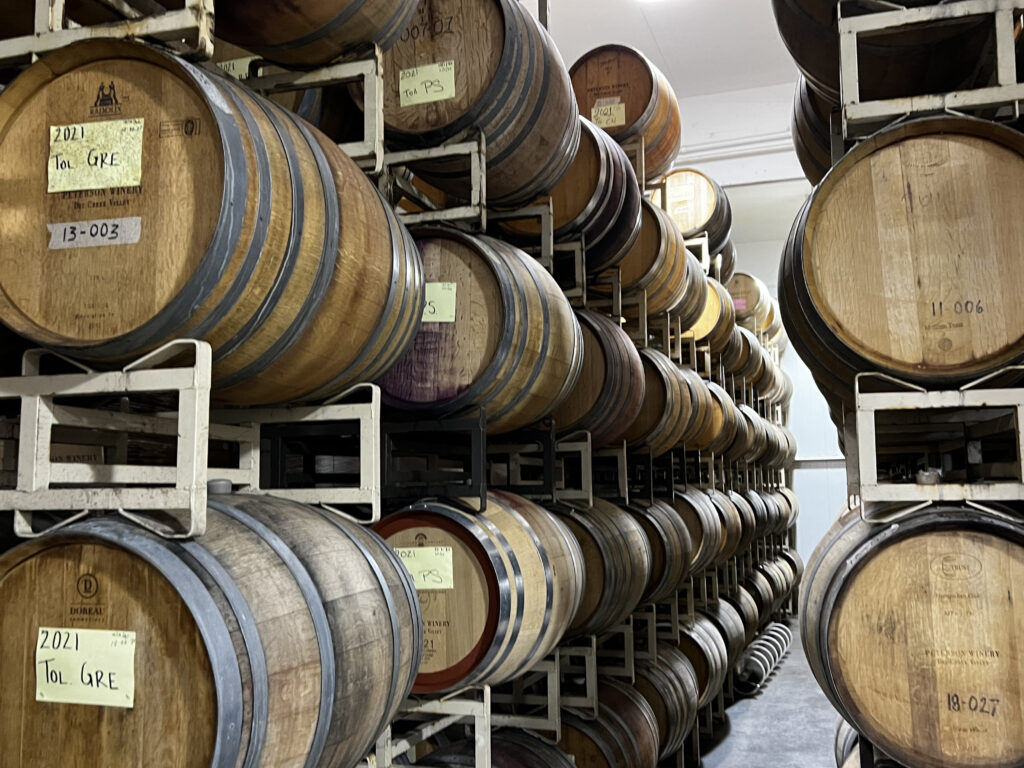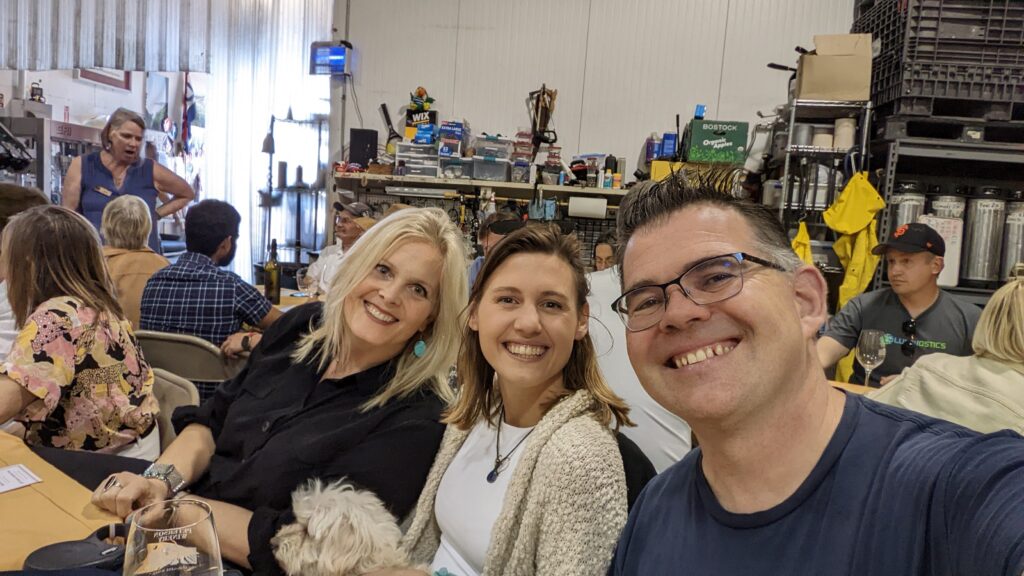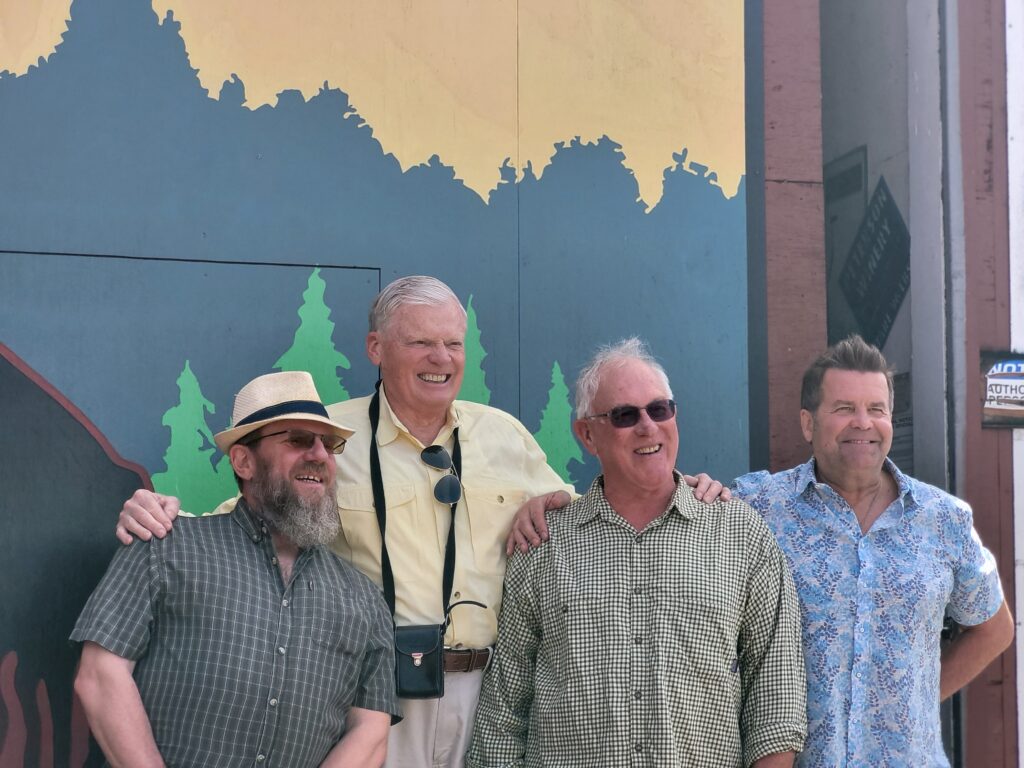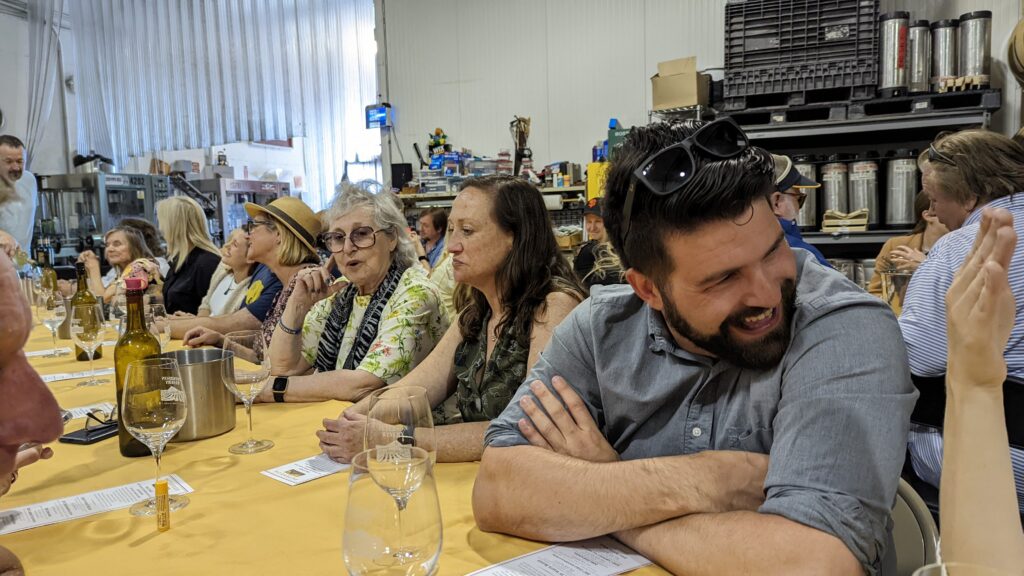 And we also had a birthday celebration for Henrik Flodell. He thought he could fly under the radar and keep his b-day a secret, but got a loud "Ja må han leva!" from those who know the Swedish birthday song.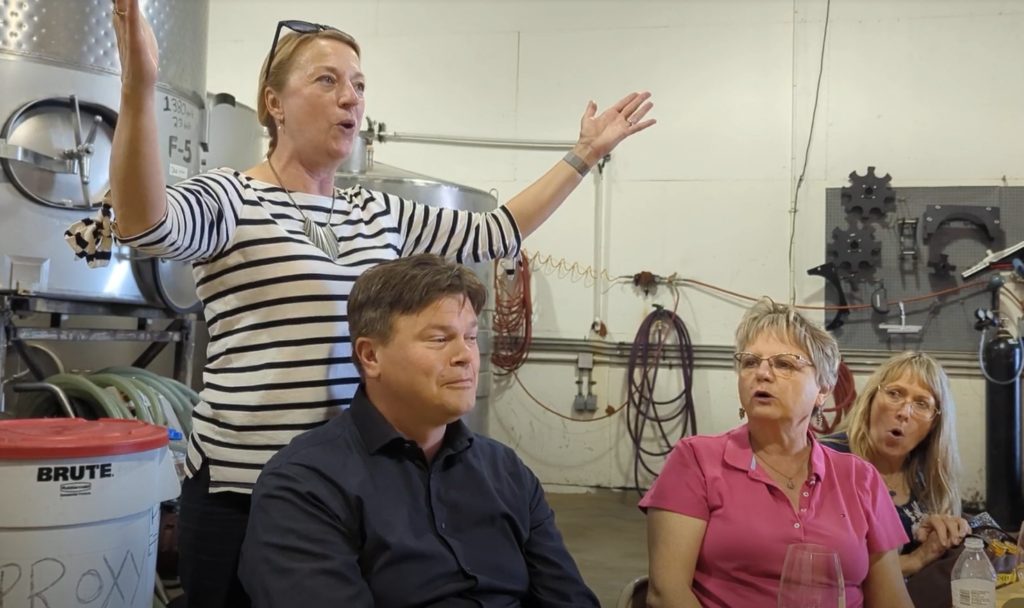 Late lunch at Stockhome, Petaluma
Once we had tried enough wines, and done enough "Skål!" (is there even such a thing as too many Skål?), we got back on our bus, and headed to the Swedish restaurant Stockhome in Petaluma.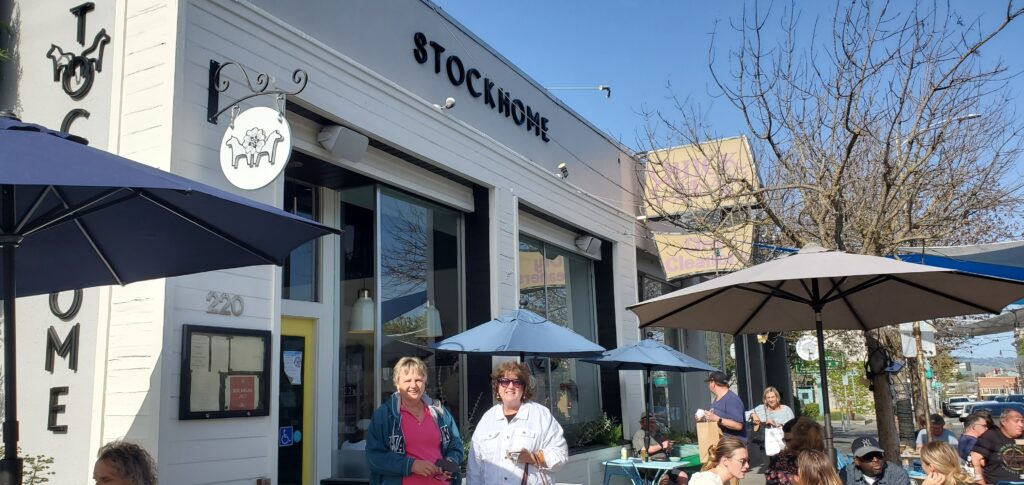 Stockhome is run by Swedish couple Robert and Andrea Sundell. The food is mainly Swedish, but there are some Middle Eastern and Californian influences as well. People were apparently quite hungry (and still thirsty), and the line to order food was long.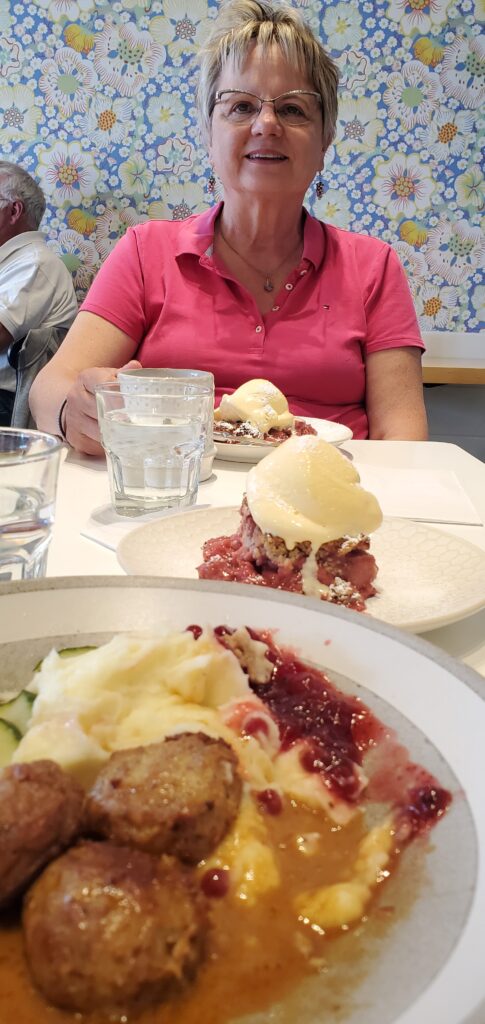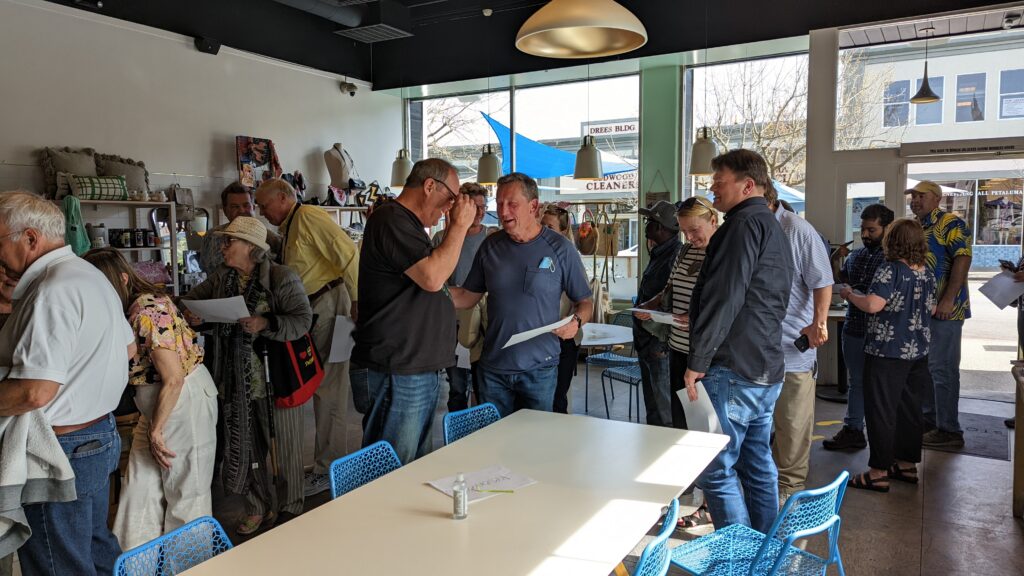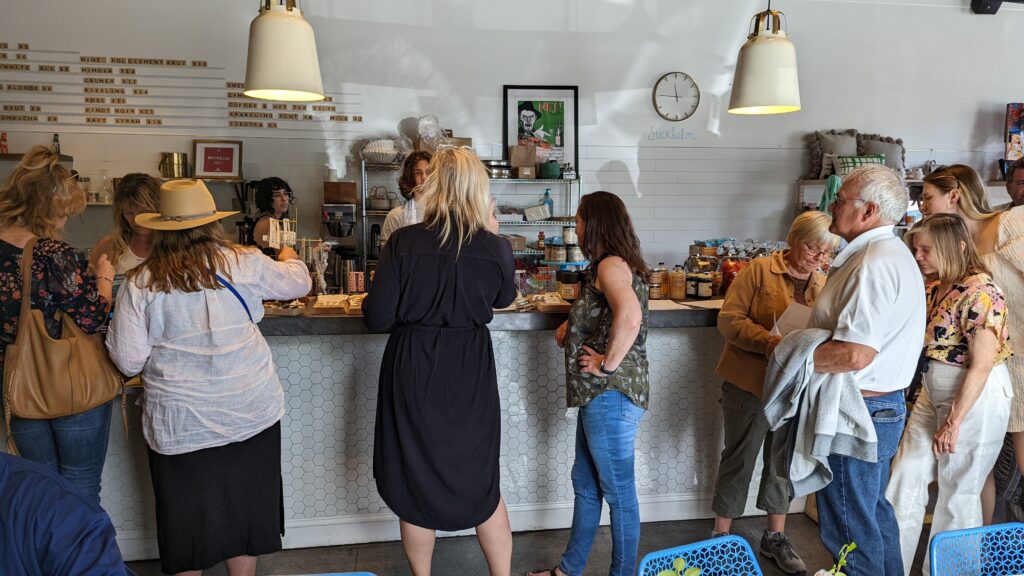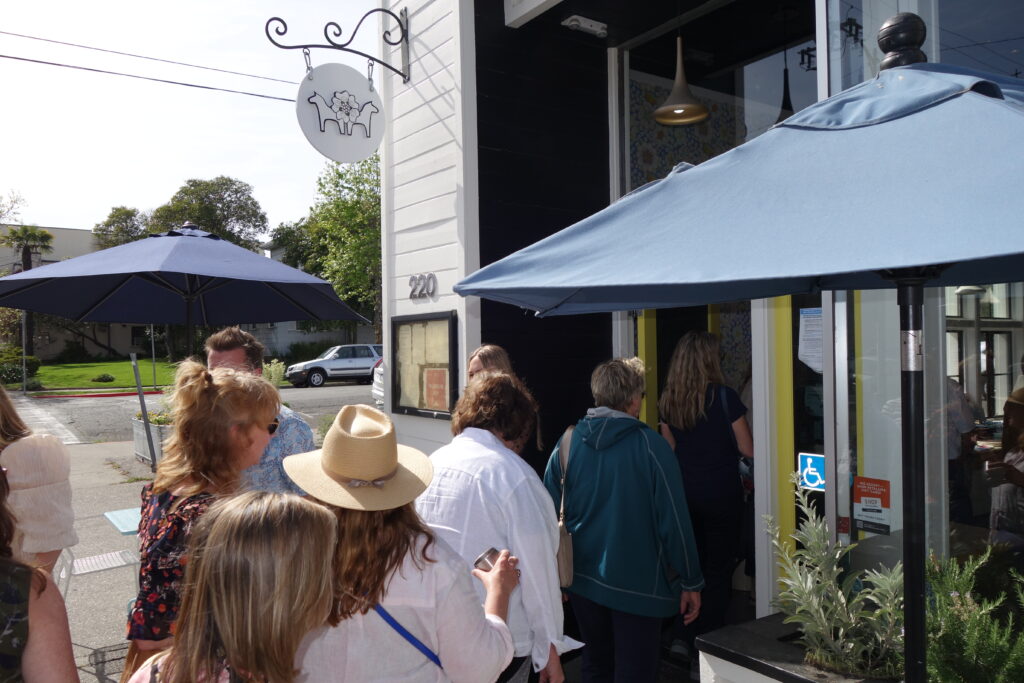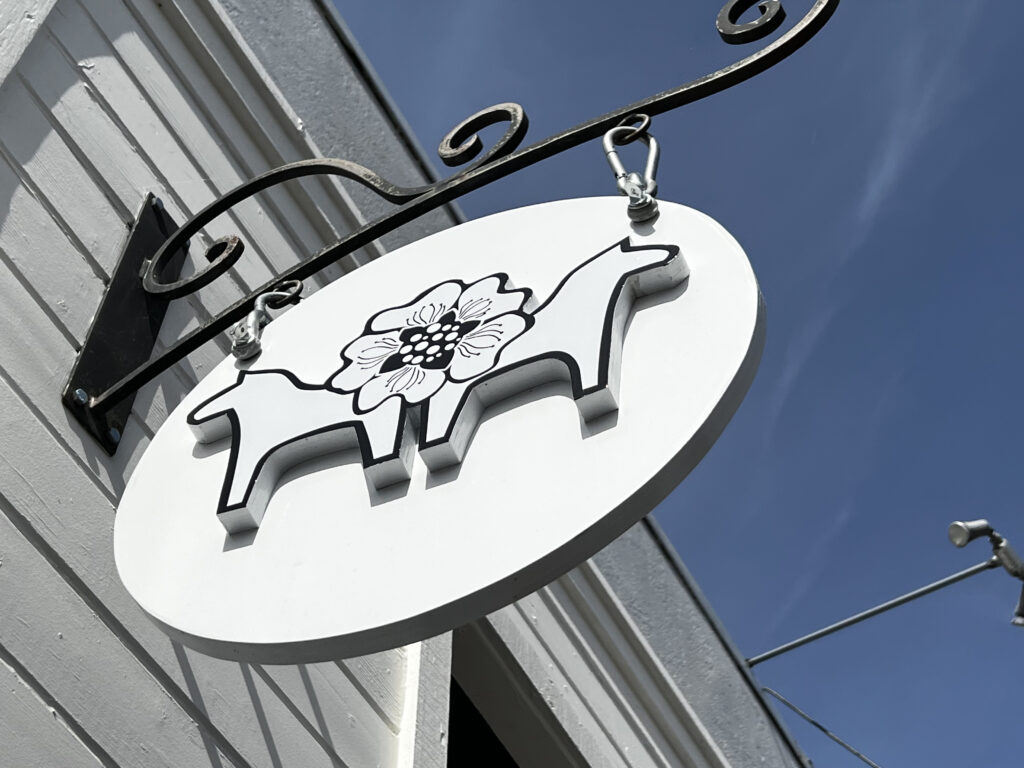 And to the immense joy of a couple of Swedish YSC:ers, they even had banana & curry pizza on the menu!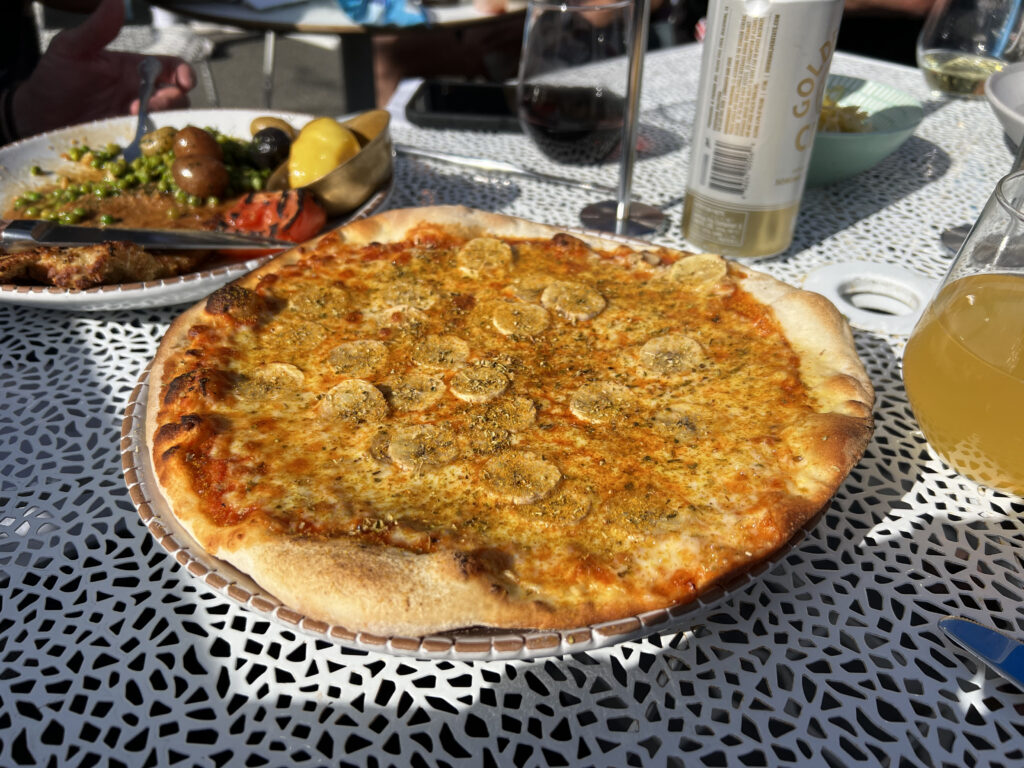 Thanks again to Peter Nordström for organizing the whole event. It was a full-day adventure, and we're still so happy we are able to do in-person events again. Keep an eye on our event lists, more fun things will pop up there very soon!!