What a party!!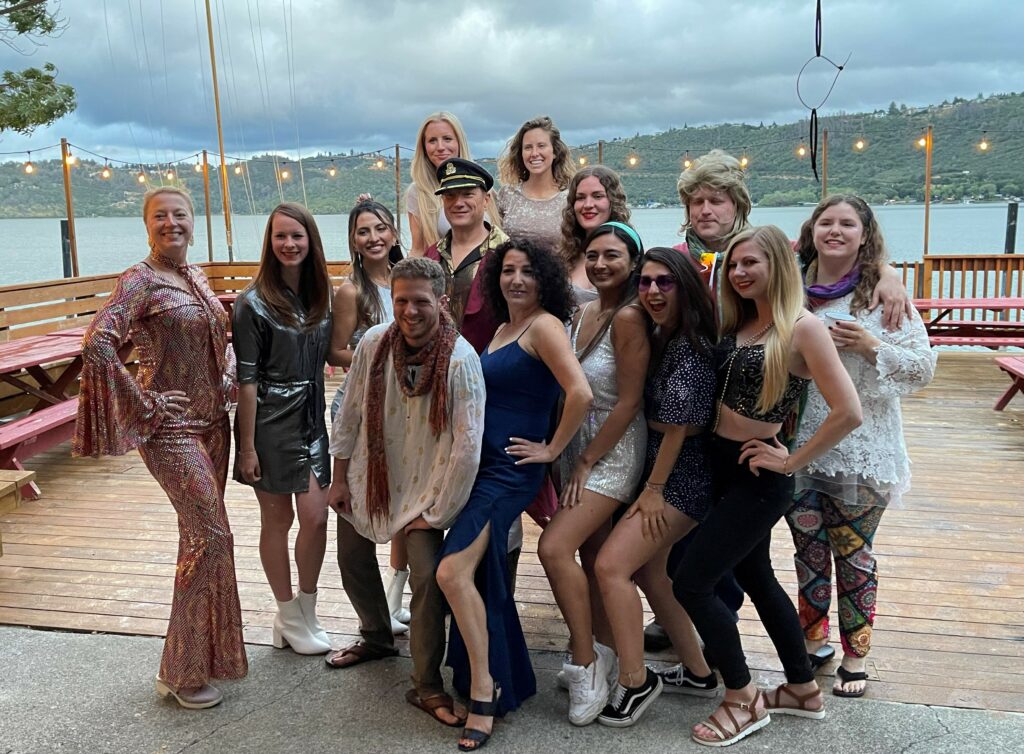 This year's ABBA themed Clear Lake opener was absolutely sensational. Taking place over the long 3 day Memorial Day weekend, we celebrated togetherness, welcomed new members, sang and danced our hearts out Saturday and Sunday night. There was a little last minute cooler weather starting Friday evening into Saturday that we welcomed with open arms. The much needed rain and cool weather was short lived come Sunday through the remainder of the weekend.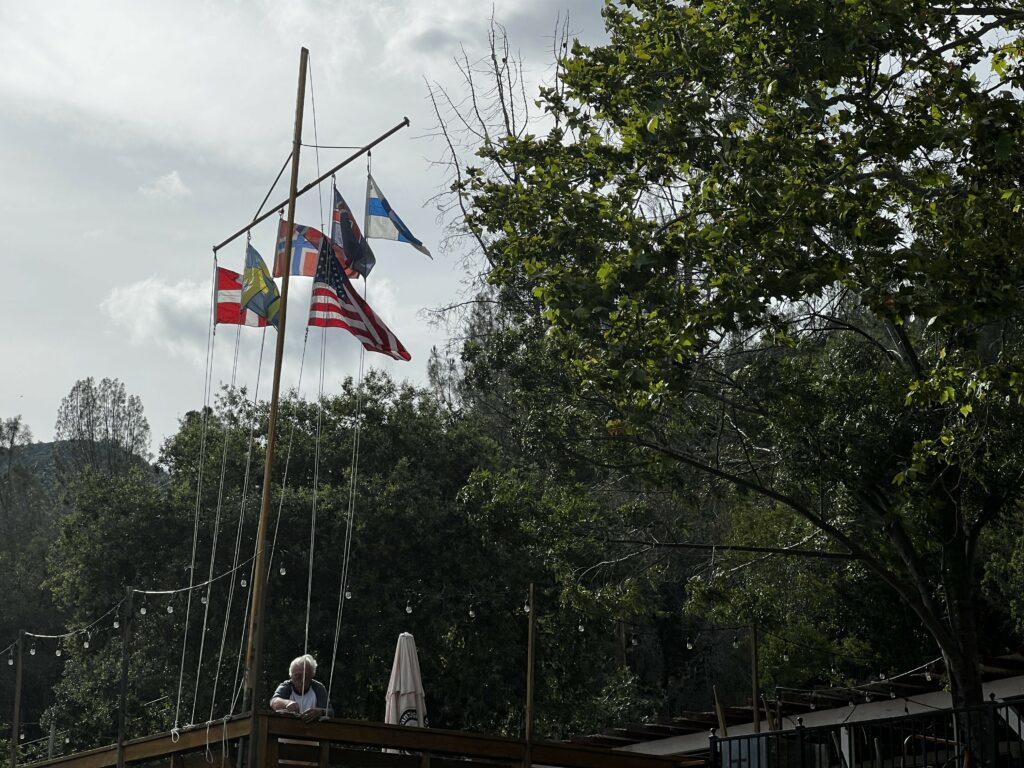 A couple of our members went up a few days early to work on the deck and to do some repairs to the dock, where the lower water level in the lake has caused some damage to the ramp. Thanks to Carsten Hughes and Dave Conroy for taking care of this!!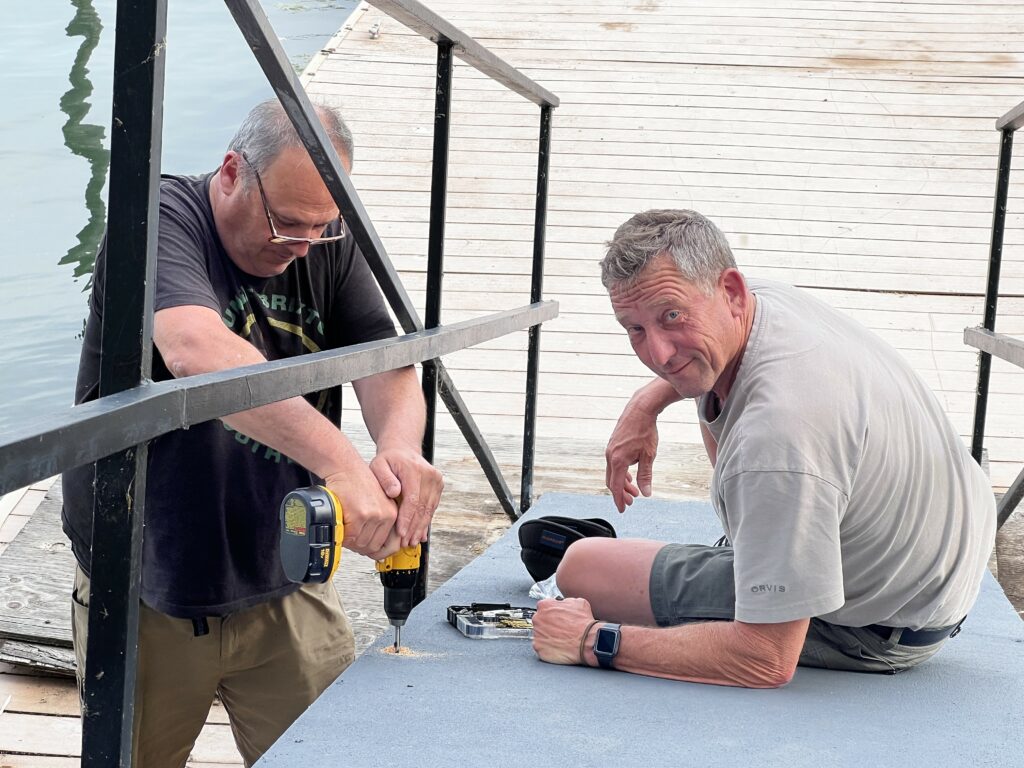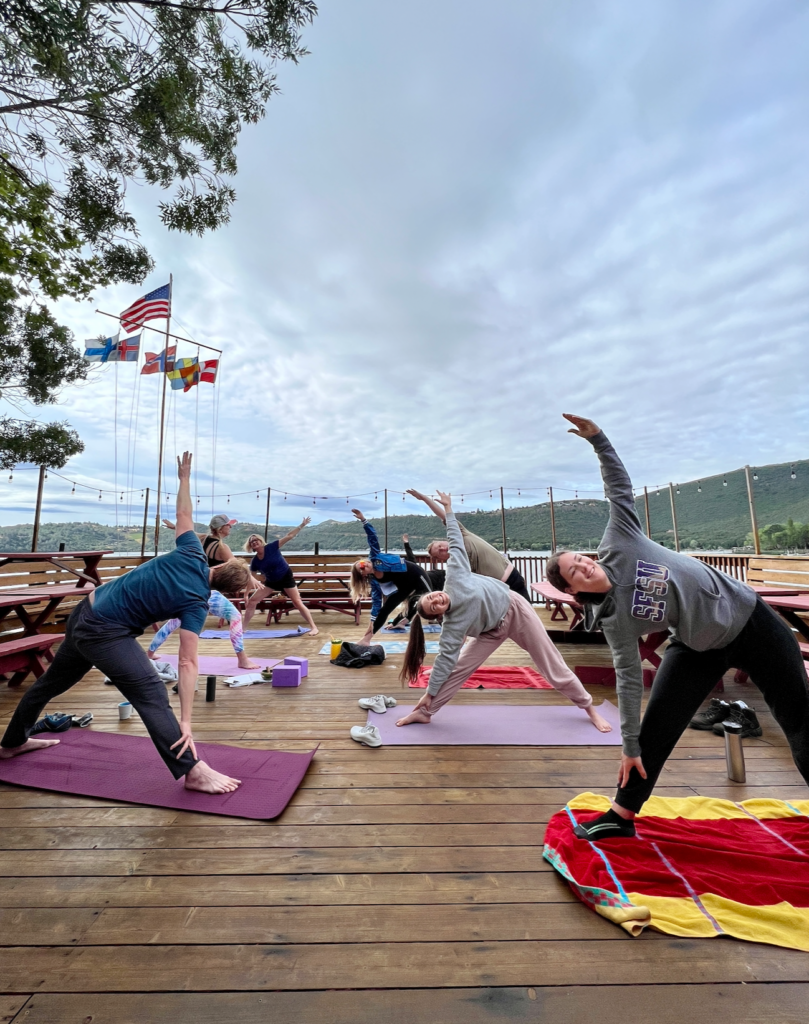 We kicked off our Saturday morning with an incredible Yoga session, led by Jeanette Flodell. As it was still early in the morning, there were only light sprinkles of Abba in the yoga playlist, but it set the tone for the day. Not long after, the ultimate retro playlist started going and kept everyone singing around the clock!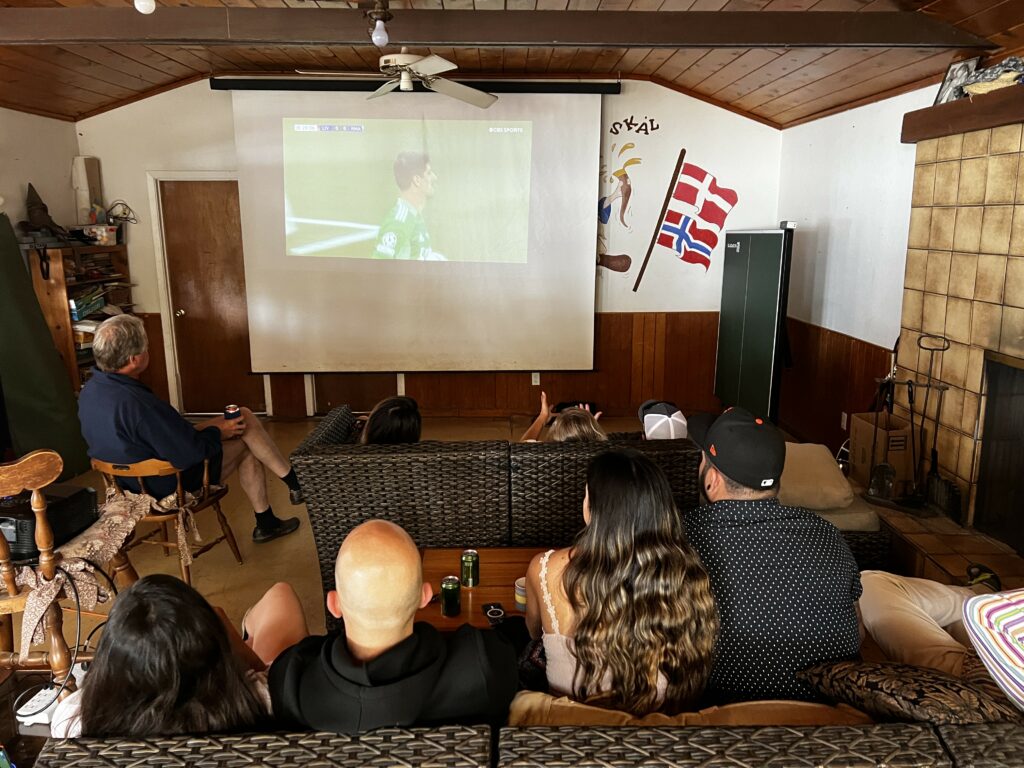 We also cheered while watching the Champions League final match, Liverpool vs. Real Madrid. Sorry, Liverpool! Maybe next year.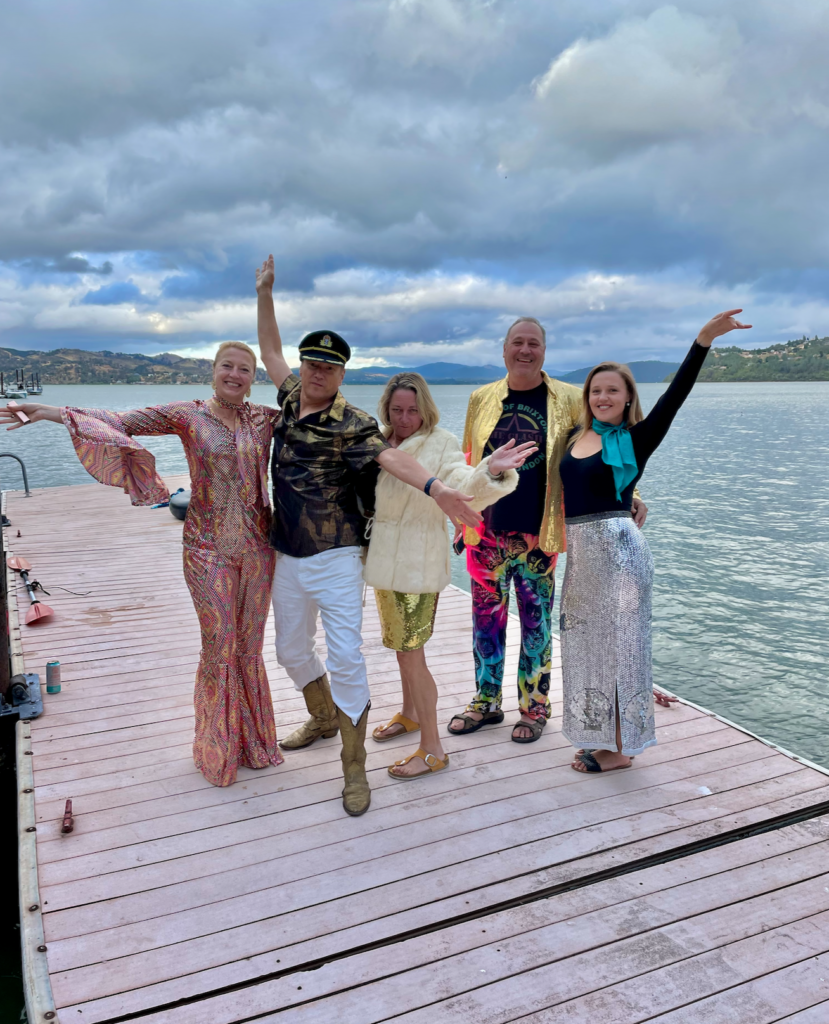 After Happy Hour, all of the ABBA enthusiasts who dressed the part and looked like rockstars, gathered for an ultimate photoshoot on the deck. Then they strutted their stuff on the dance floor into the wee hours of Sunday morning, groovin to some solid beats played by DJ Lady Hammer. Have to admit, there is nothing sweeter than waking up Sunday morning and thinking to yourself, "I have one more day to relax!" Thus the fun must go on! Like super troopers, everyone soaked up the fabulously warm sunshine on the dock, while a few brave souls took a quick dip in the lake. Water quality was reasonable and the weather was ideal.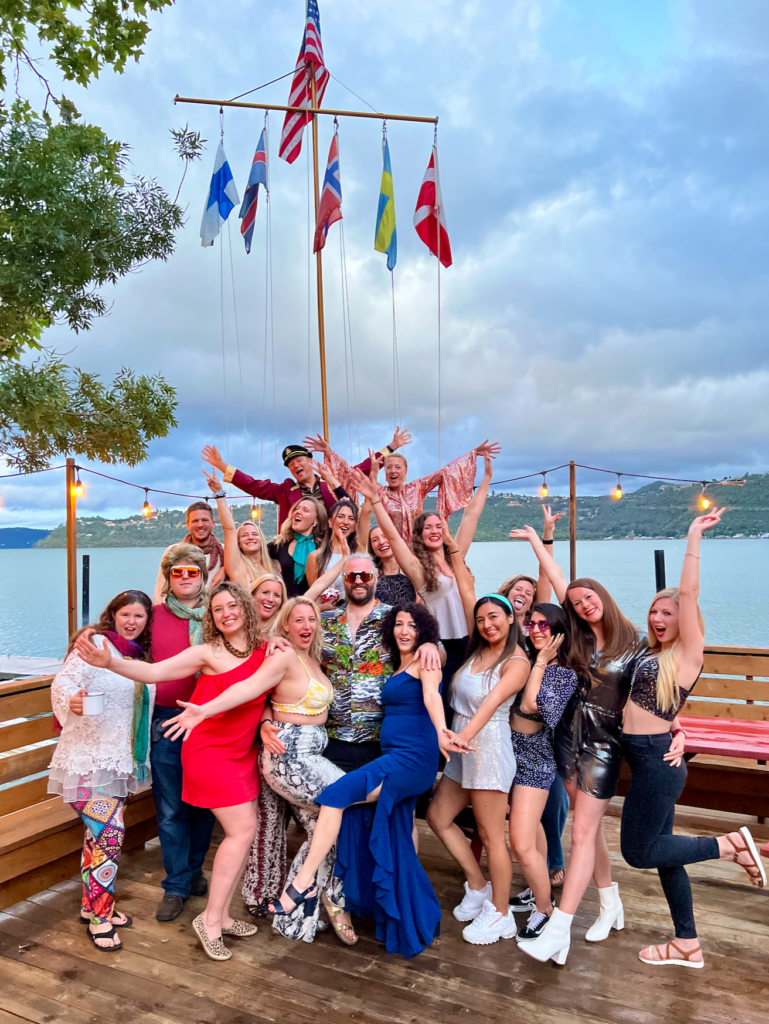 Back by request, the next morning also started with a yoga class. A good way to warm up after a remarkably cold and windy night. Some people had to pause their dancing to go chasing after their tents that blew across the lawn.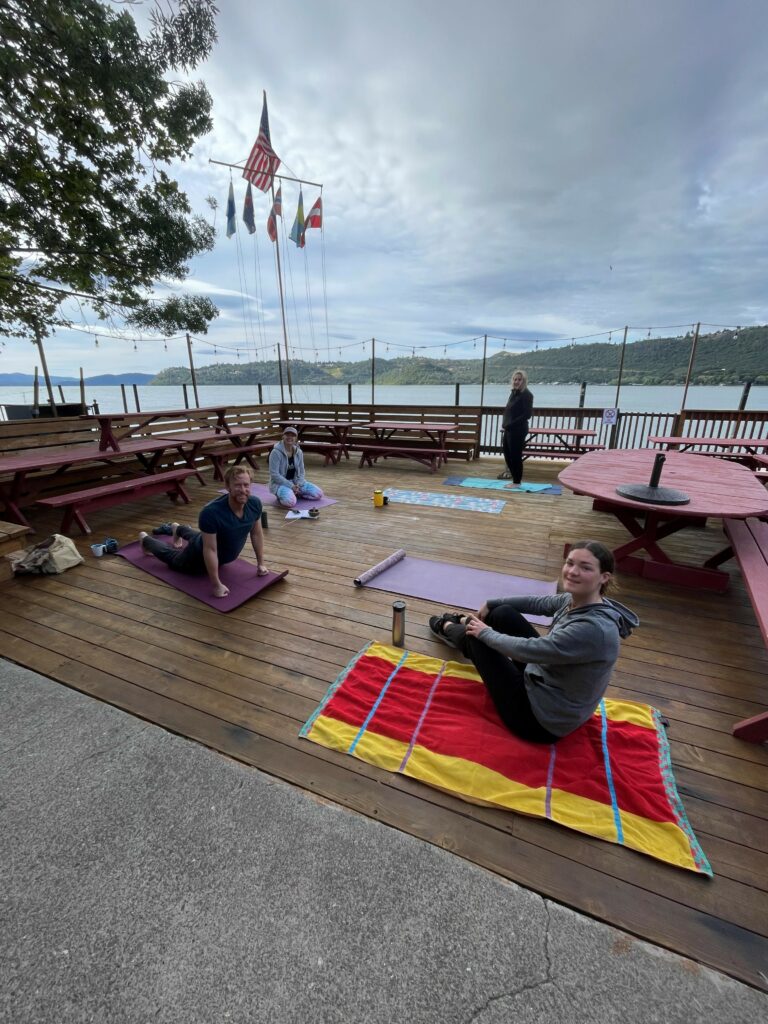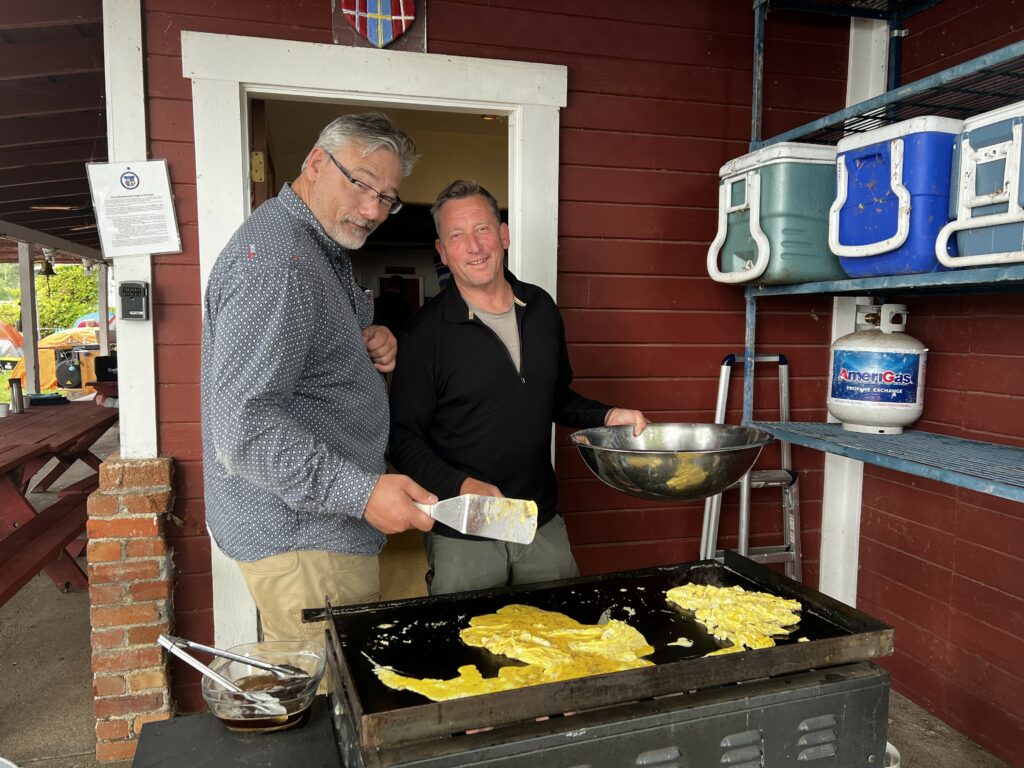 Sunday night libations started out with an epic game of rage cage to get the vocal cords warmed up for Karaoke. We heard all the classics that night, everyone took a turn on the karaoke stage and gave it their all. Singing, dancing and shots continued through till 4am. What can we say, Clearlake is back and it is a beautiful place to be.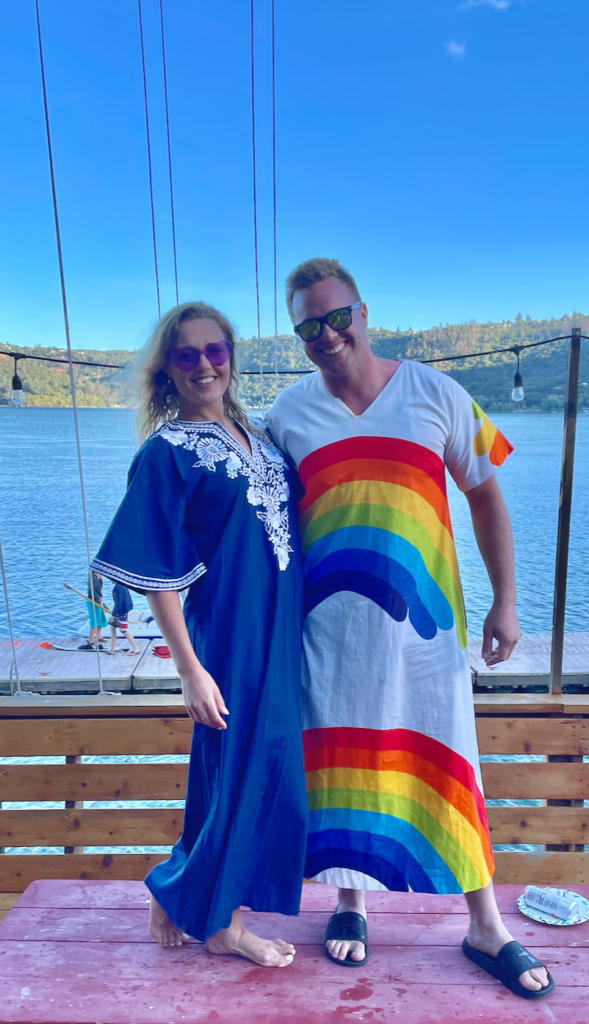 We would like to give a wholehearted thank you to our party-meister hosts, Solveig Barnes and Lala TM. You both did an incredible job organizing and coming up with an excellent new menu that everyone was raving about. Another wholesome thank you to our helpers, Allen Hinkelman and Seti Shay who did the shopping and helped run meal time. It really took an amazing team effort to pull off such an epic opener. Lastly, we'd like to say thank you to our members and their guests who attended. You all made it so worth it and we can't wait for the next big celebration….MIDSOMMAR, June 24-26!!