Description
Clear Lake Yoga / Decompression Weekend
July 7-9, 2023

Exciting news! We are happy to announce our first yoga weekend at the Clear Lake Cabin. Join YSC president and yoga instructor Jeanette Flodell for a zen-focused weekend by the Lake.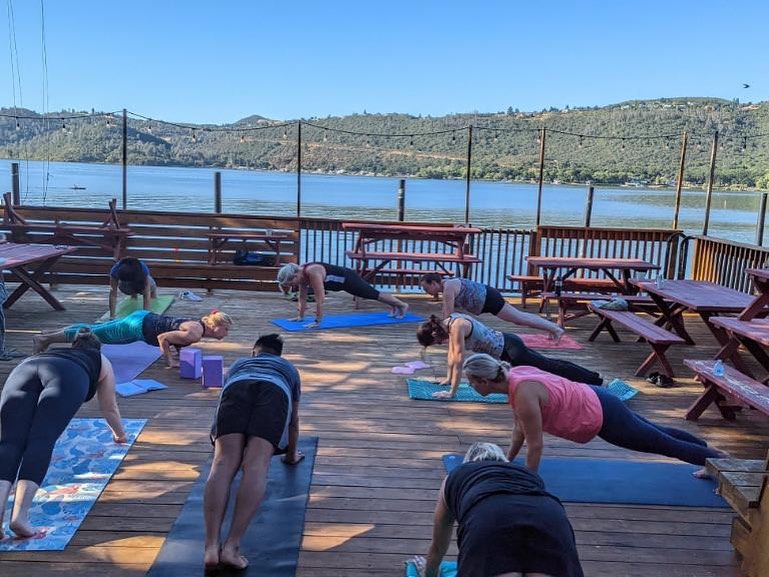 We will start Saturday and Sunday mornings with an invigorating Vinyasa flow class, about 45-60 minutes.  This will be a gentle yet energizing way to wake up our bodies. We will synchronize movement with breath, follow a series of poses, and get our bodies moving while it's still not too hot outside.
Saturday afternoon or early evening, there will be a softer Yin yoga class. If the lake is calm, we could take this class down on the dock, as it doesn't require any balancing poses, and the gentle rocking of the water can assist in softening up ligaments and fascia.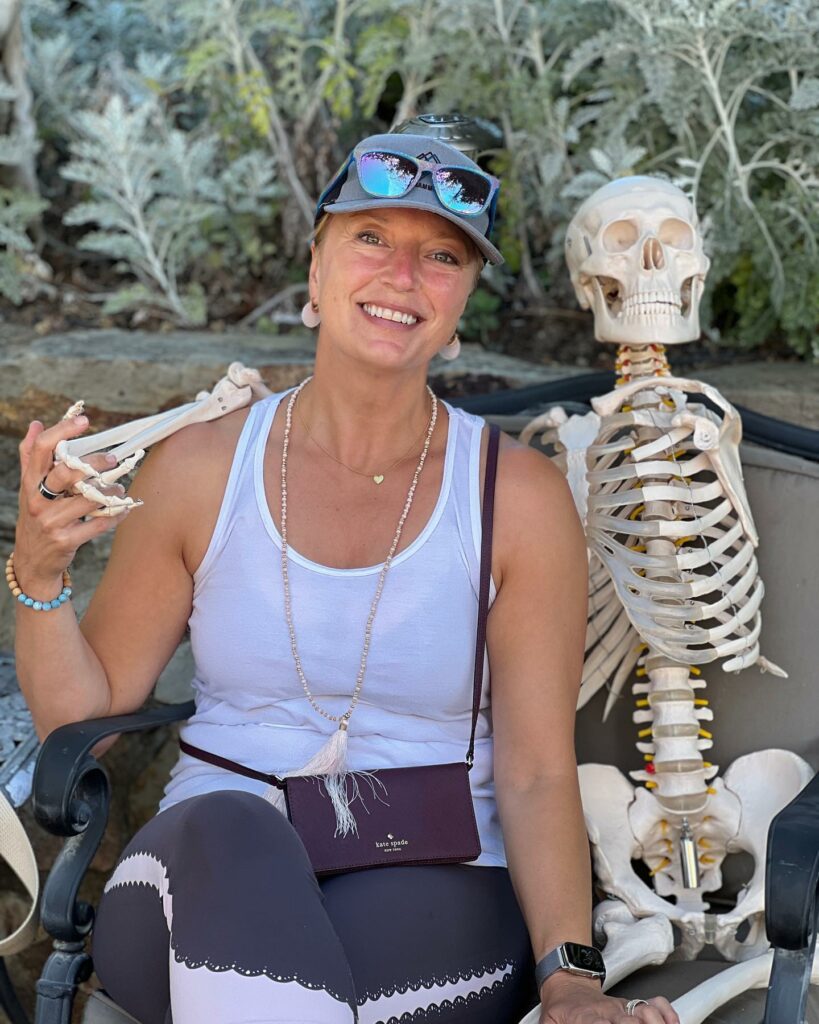 Jeanette's philosophy is that yoga is for everybody and every body, and that each participant determines their own limits and what feels good for THEM. This is a judgement-free zone, and there will be plenty of modifications offered for all kinds of body types and abilities. There will be no headstands or folding ourselves into pretzels. 

As for the rest of the weekend, we believe in keeping it chill and keeping with the tradition of Clear Lake weekends. Feel free to read a book, play in the lake, chill on the dock, take naps under the trees, etc.  This is YOUR weekend to relax! Maybe take a break from the Internet and disconnect from the rest of the world for a bit, and just breathe. 
But just so people don't get too bored, or too Zenned-out, there will be an option to go wine-tasting at nearby Boatique on Saturday, after lunch. This is a wonderful winery, with a private collection of beautiful vintage boats. Their wines have always been solid, and their views are amazing too.  
We will have music, and potentially even some karaoke on Saturday night. This is not intended as a party weekend, so we will keep the volume a bit lower than our other weekends, but hey, if you want to move your body more and get a dance workout, go for it!. 🙂

And of course food! We will keep you well fed from Saturday breakfast to Sunday lunch. (As people tend to arrive at various times Friday evening/night, sometimes even Saturday morning, there will be no organized meal Friday night, but most likely plenty of snacks available).
We will focus on whole, healthy, and nutritious food that provides plenty of fuel for our bodies, and will offer meat or vegetarian options at all meals. 
Pricing 
Ticket price includes meals Saturday (breakfast, lunch, dinner) and Sunday breakfast and lunch.
Member Pricing: $75
Guests: $85  
Members may bring up to 4 guests.
Reservations: Reservations are required for this event.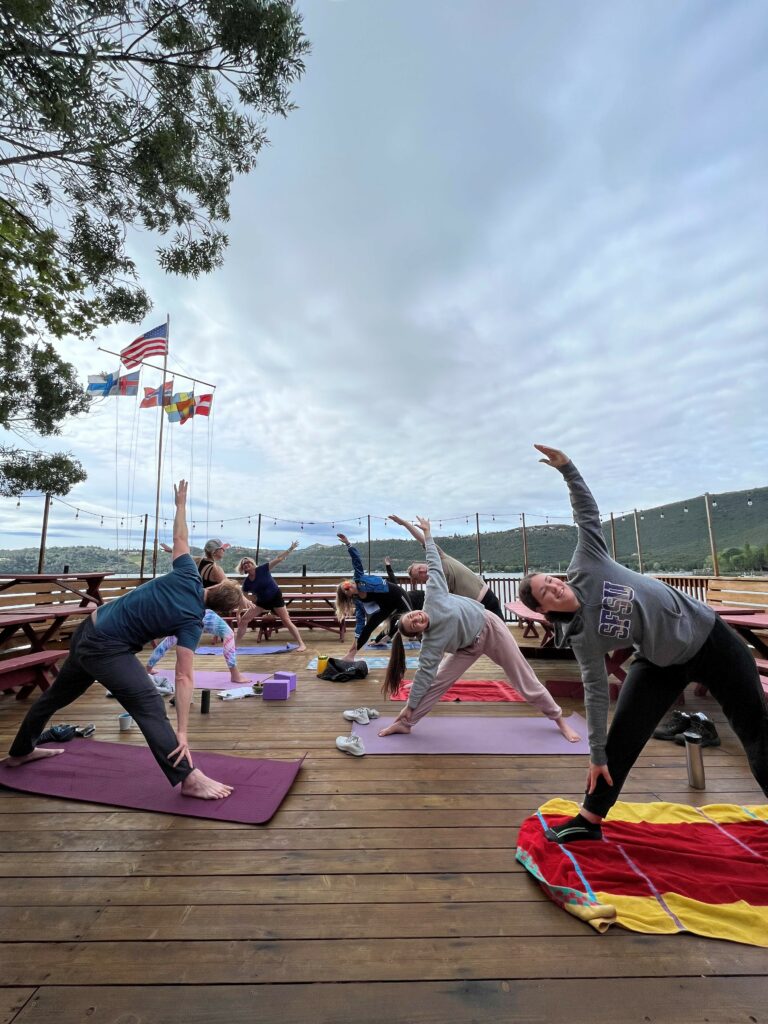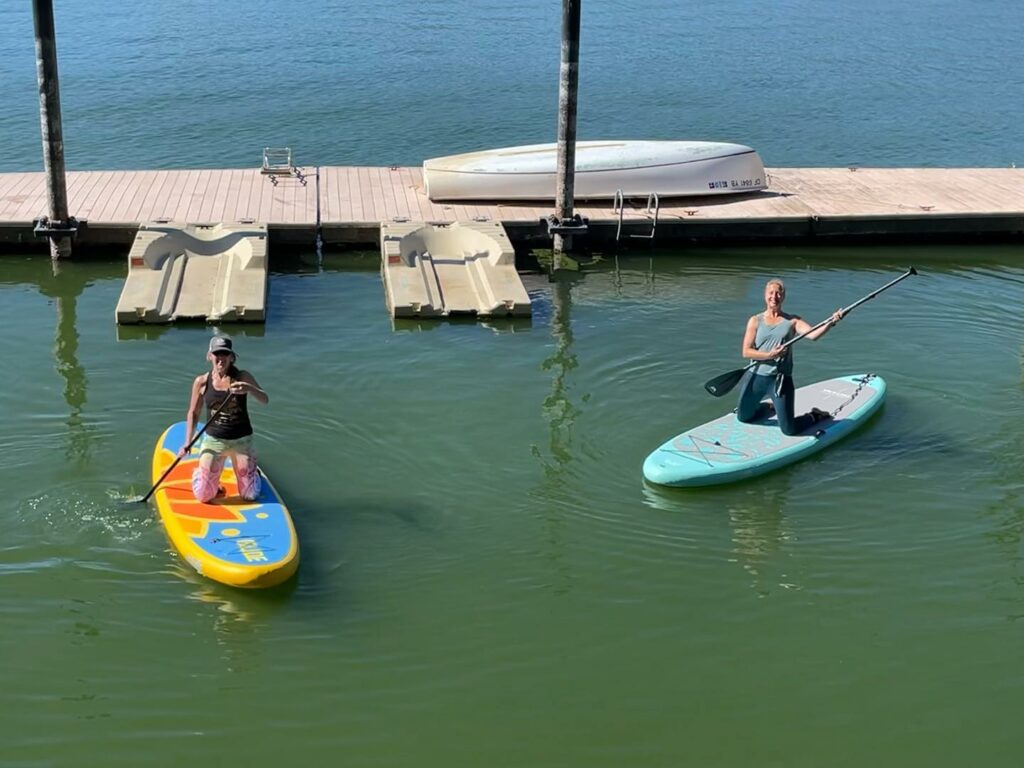 What to Bring: You'll need a sleeping bag, pillow, towel, swimsuit, sunscreen. Evenings are occasionally cool, so be prepared. Mattresses are provided. Sleep under the stars, or bring a small tent (tent space is limited).  Check out the Clear Lake page for more details.
Please bring yoga mat and any yoga props you might need. Jeanette has a few extra mats, blocks and straps. 
If you have a paddle-board, and room for it in the car, bring it! If we get a group, maybe we'll throw in an extra little yoga class on the water!

*********************************************************

YSC Membership expired? Click Here to Renew. 

CLEAR LAKE DOCK RENOVATION PROJECT
We are also graciously requesting  any donations to the Clear Lake Dock Renovation Project. After a very successful section new build and replacement this spring, we are hoping to raise enough funds to replace the remaining dock sections before the beginning of the 2024 CL season.

Any amount will bring us one cent closer to achieving a much needed facelift for everyone to enjoy a more comfortable, modern cooking experience at our Clear Lake Cabin. 
PLEASE DONATE by selecting the "Cabin Donation" tab in the ticket option window.