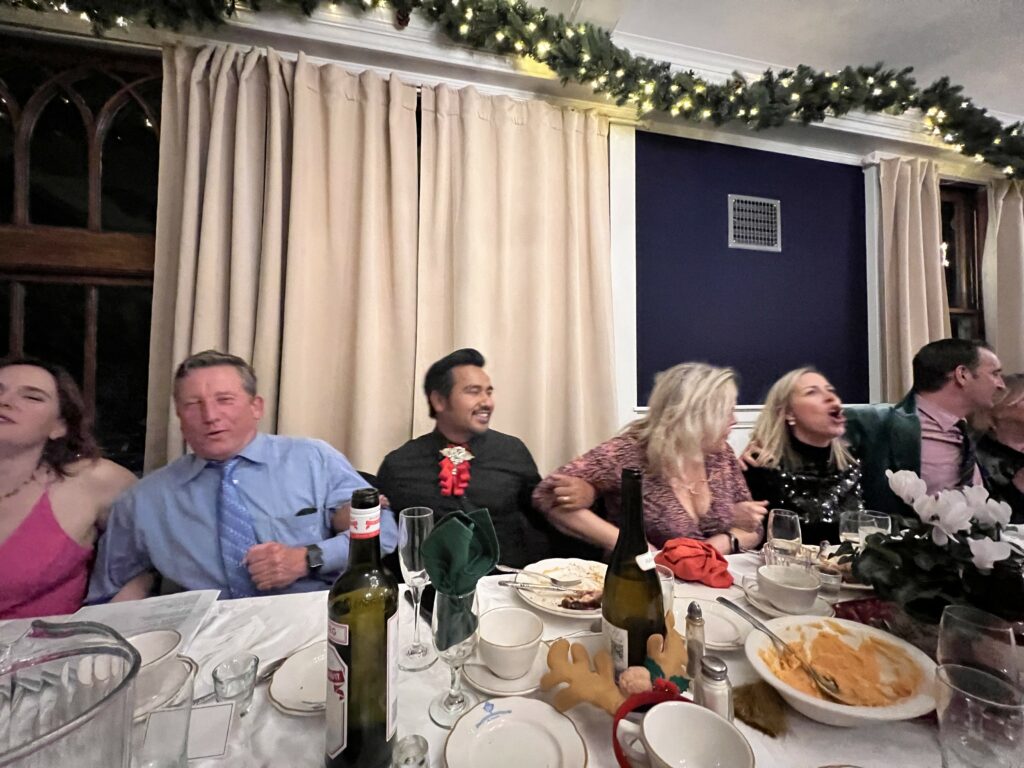 Dave Conroy and helpers did an excellent job at planning and executing this year's Christmas dinner at the Norwegian Club. This event always sells out, and it was a packed dining room this past Saturday.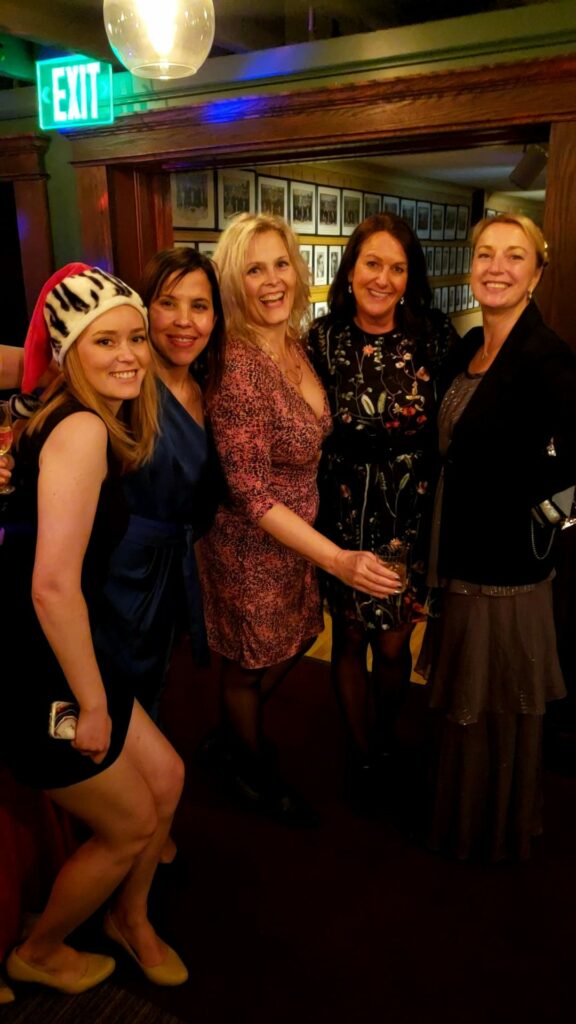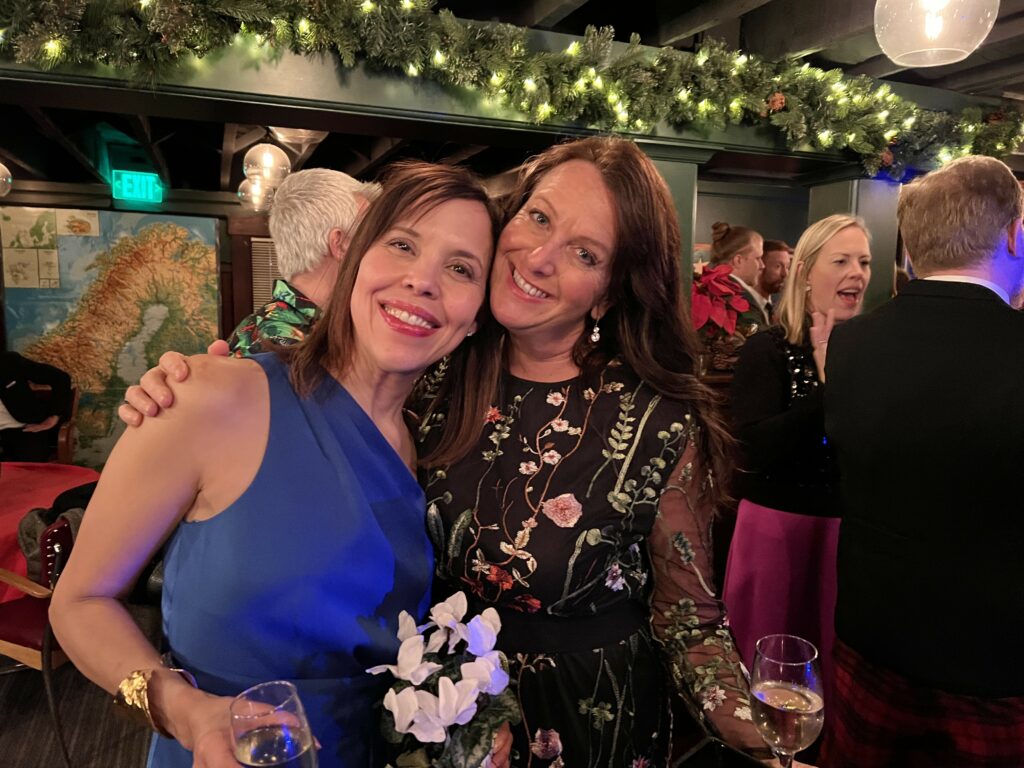 The party started in the bar downstairs with drinks and Scandinavian appetizers, such as meatballs, herring, salmon and more.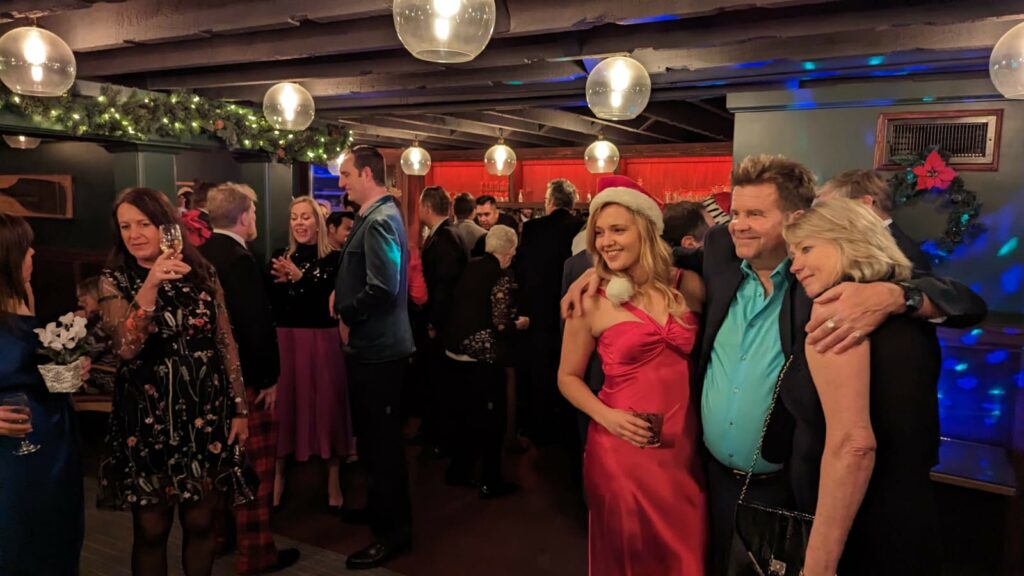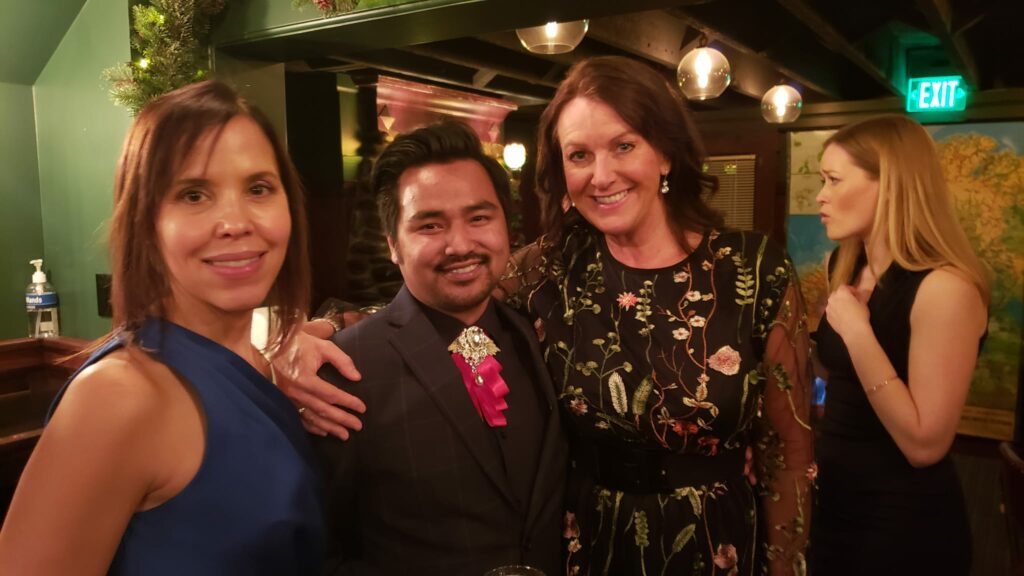 This year was Chef Pelle's last year at the Norwegian Club. We wish him all the best in his new adventures, and we are so grateful for the many wonderful dinners he has created for us over the years. Pelle was sent off with a speech and flowers during the dinner. We don't yet know who will replace him, but they will definitely need to study Scandinavian cuisine!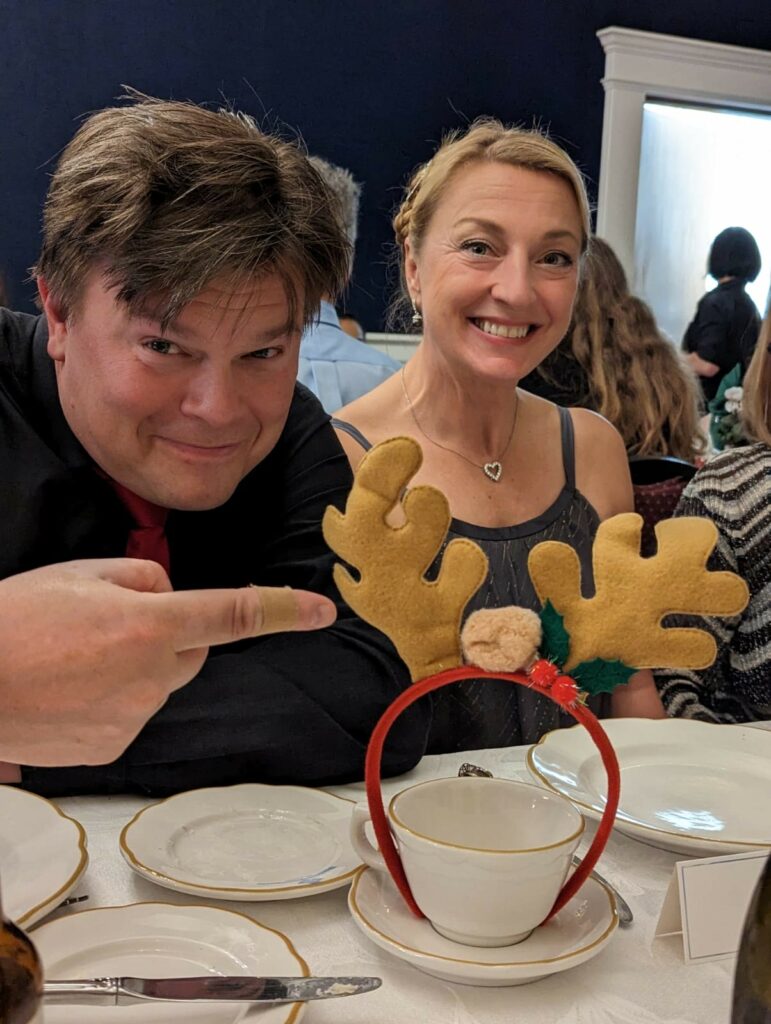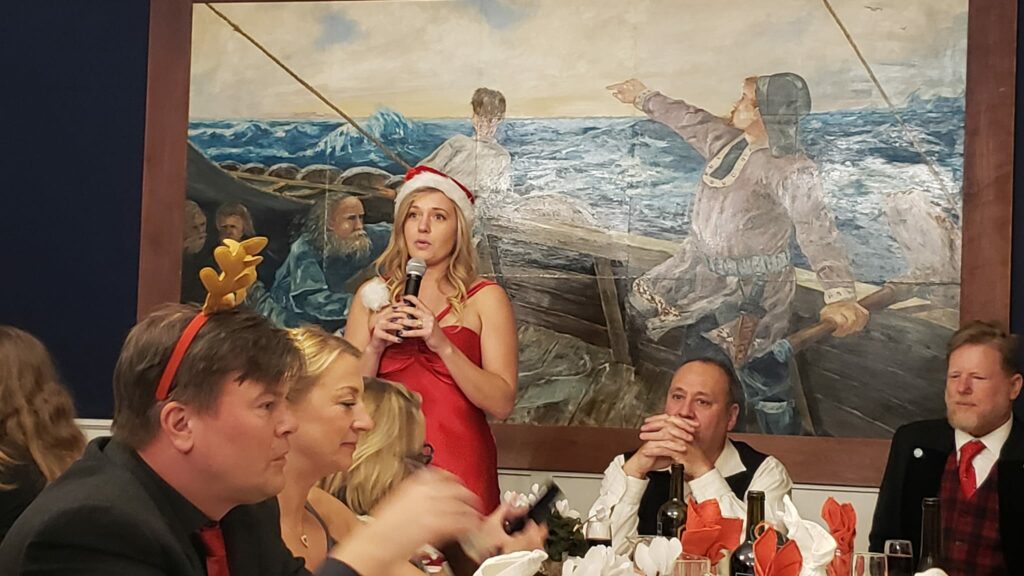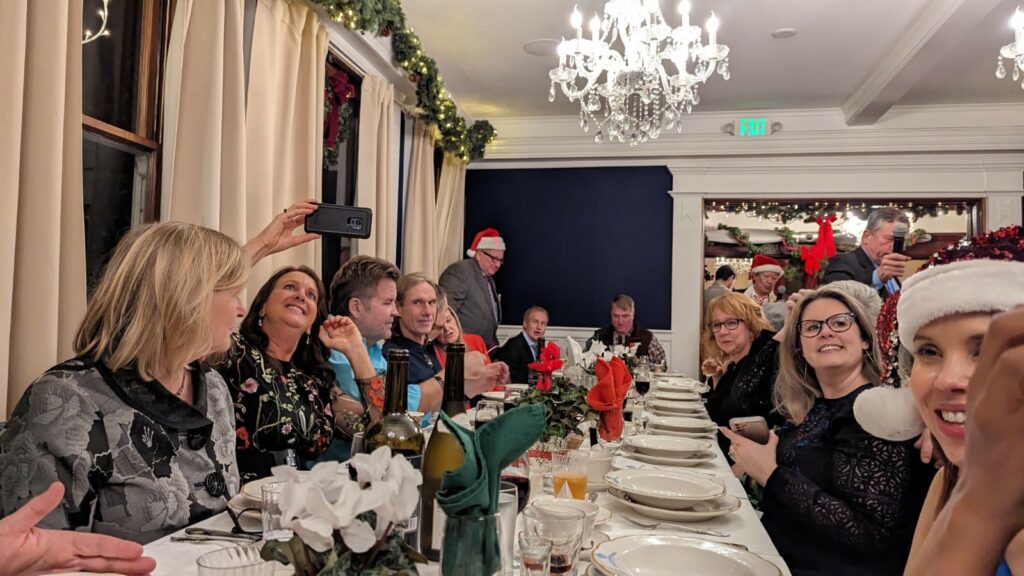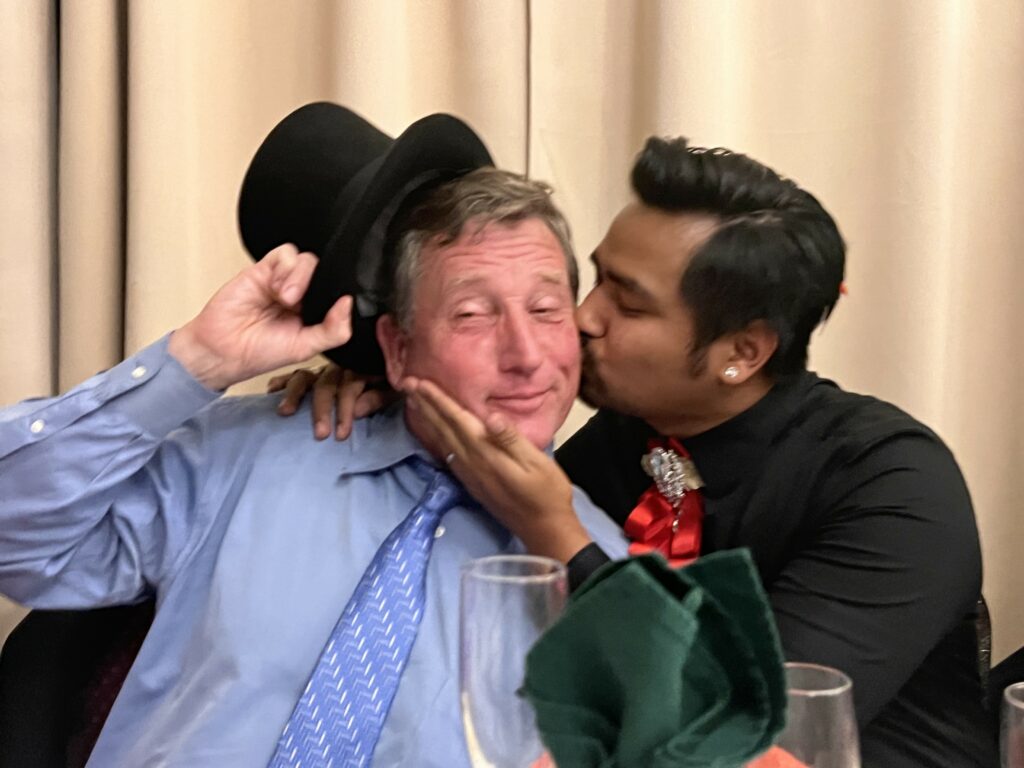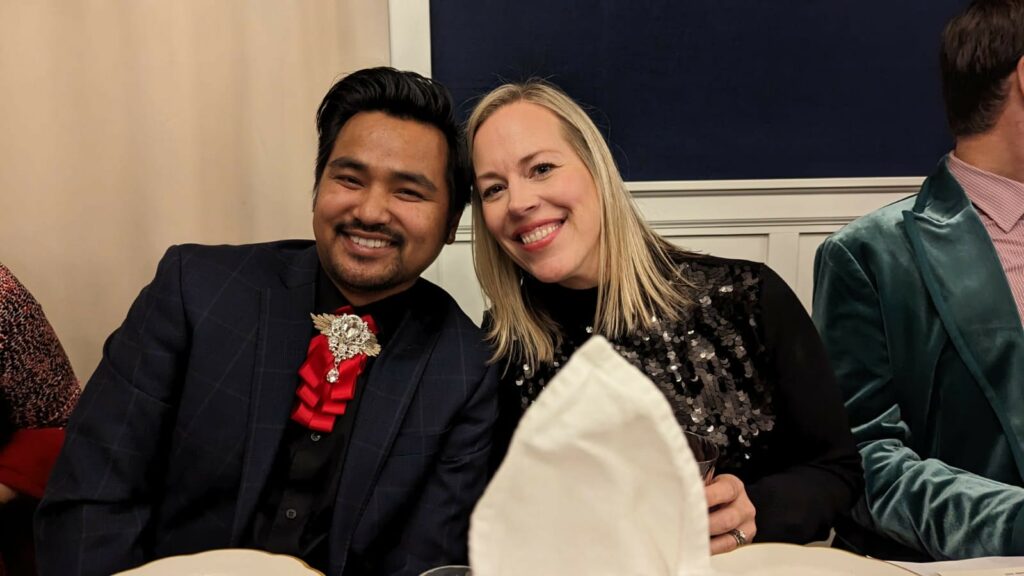 There were speeches, music with our old friend George, many Skål, and a moment of remembering our dear member Carsten Johansen, who recently passed away. He was a huge part of the club for decades and will be missed by all who knew him. He got two extra loud Skåls tonight.
We held the usual raffle, where Brett Petersen won the grand prize of a free weekend in the Tahoe cabin. And as is tradition, the "find the almond in the rice pudding" game, where three winners got a marzipan pig.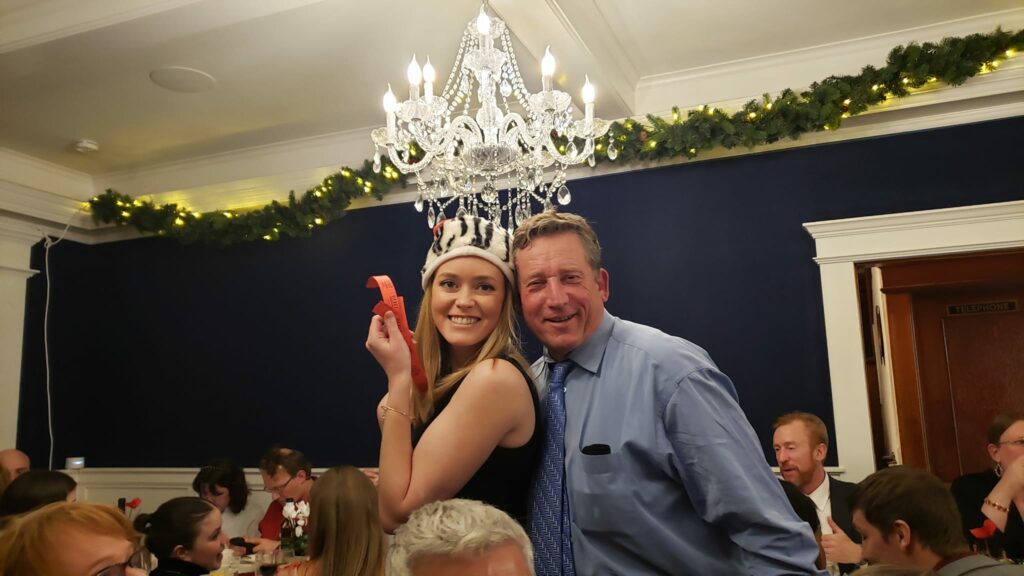 After dinner, a large group of people put on comfier shoes and warm coats, and headed down to "Uncle John's Tree", the massive Monterey Cypress next to the Rec & Park office in the Golden Gate Park. (If anyone wants to learn more about Uncle John's Tree, here is an article about its history!)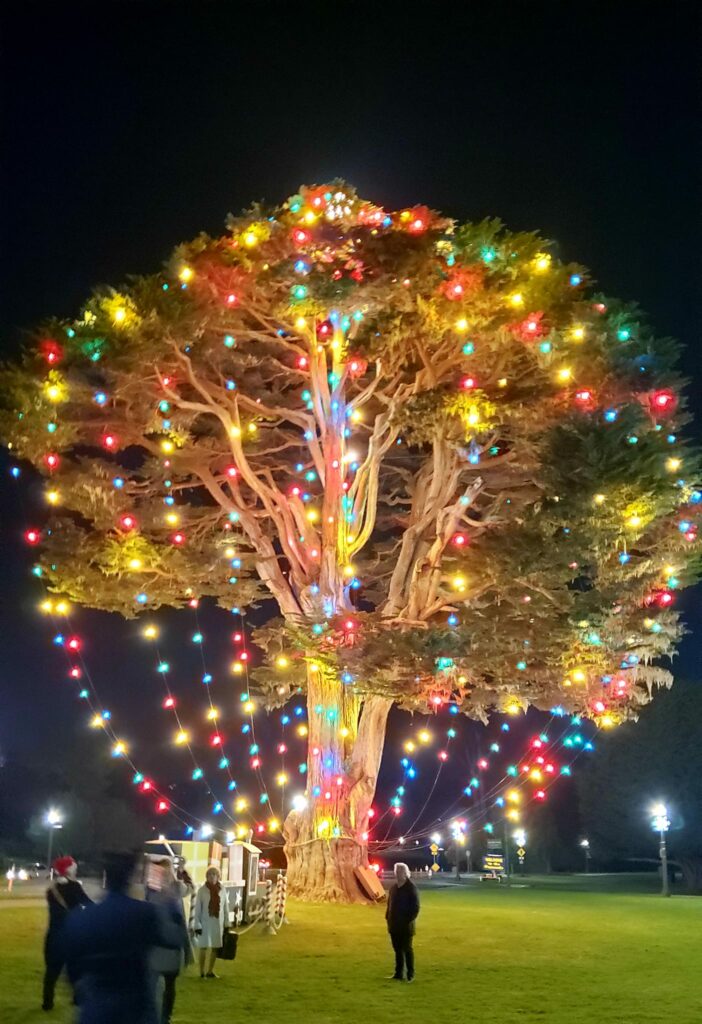 George and his guitar provided the songs and Christmas cheer for the group to start dancing around the tree. This is usually met with curiosity and amusement from people passing by, and it happens every now and then that they too join in!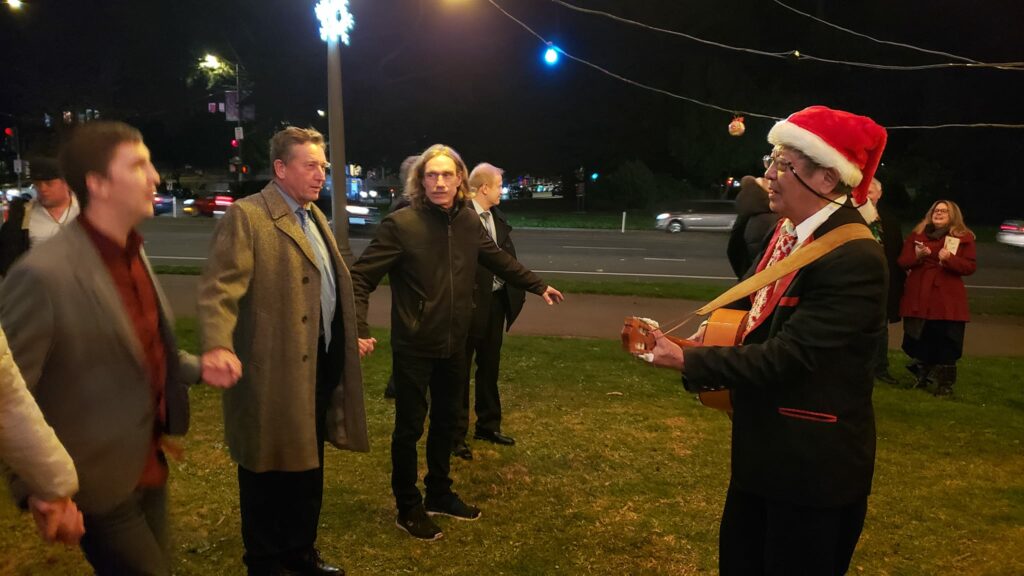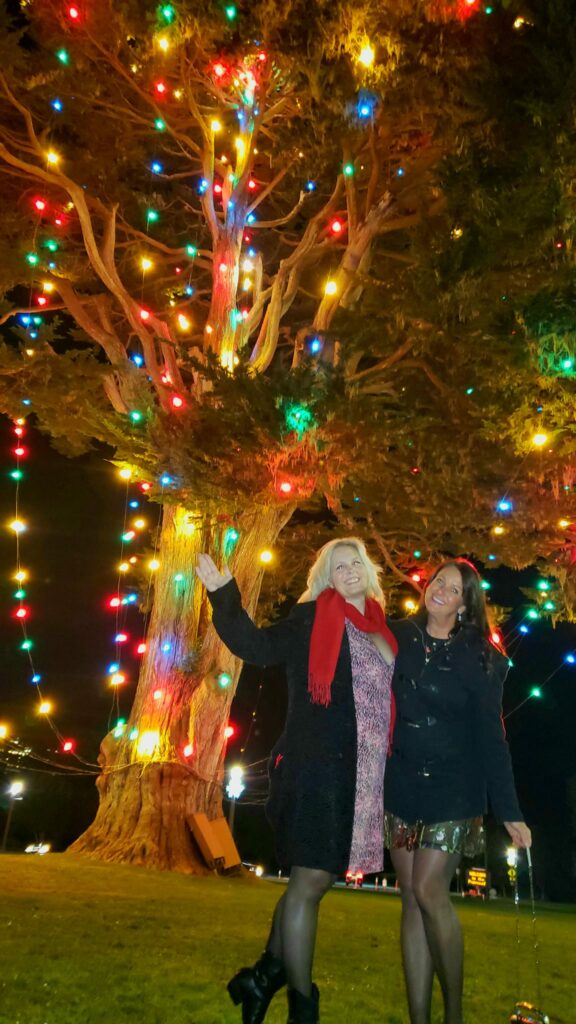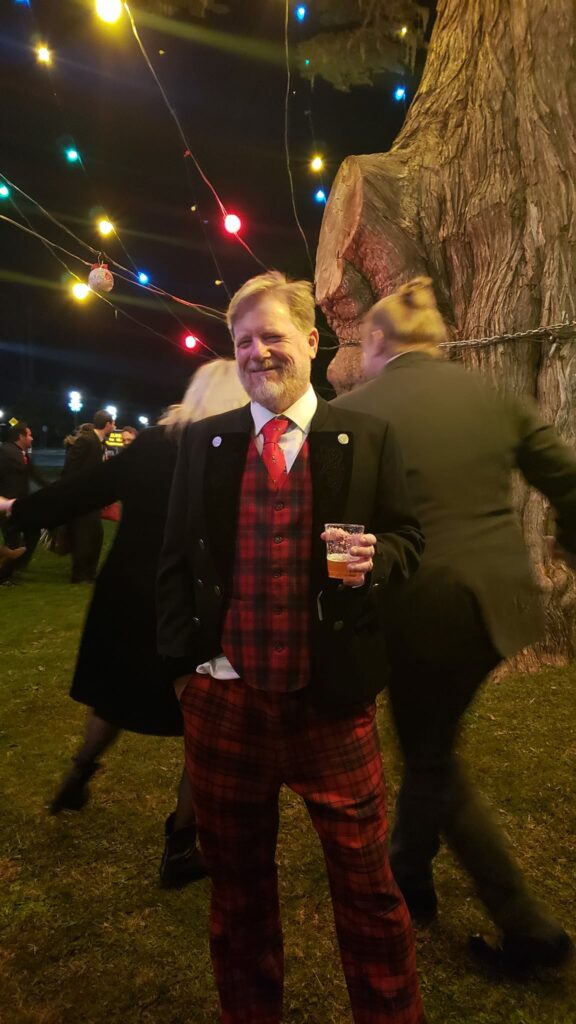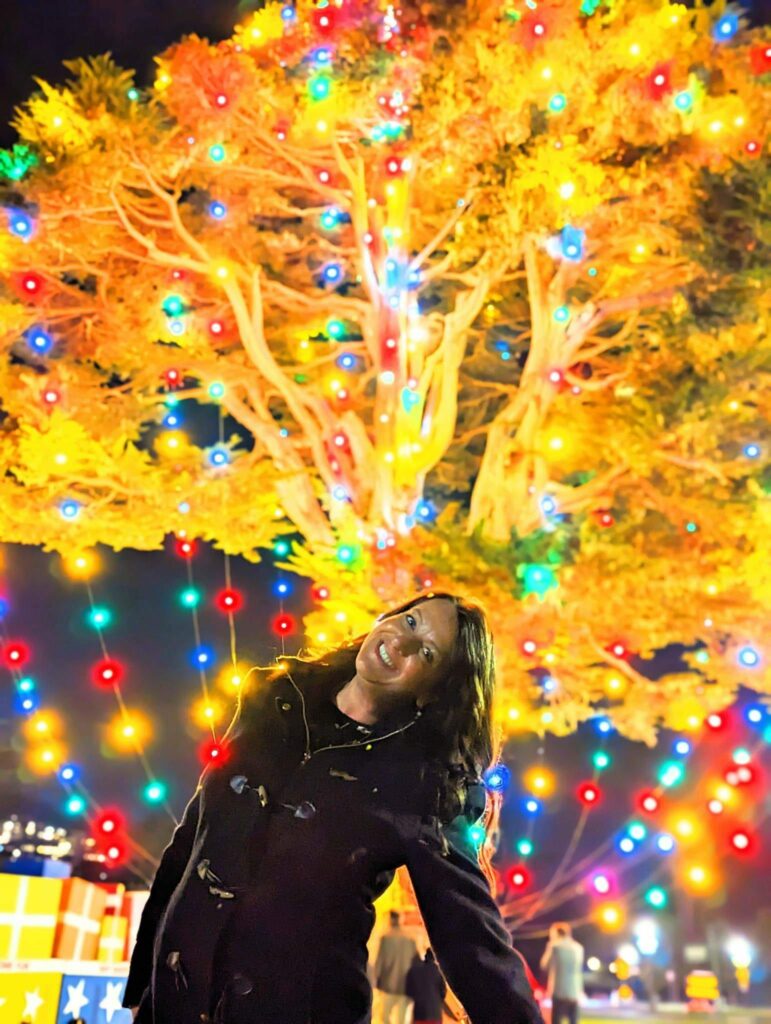 And once the dance is over, we come back to the club, and enjoy a last drink or two before it's time to call it a night. Another Christmas dinner for the books. Thank you Dave, and everyone who helped make it successful!!