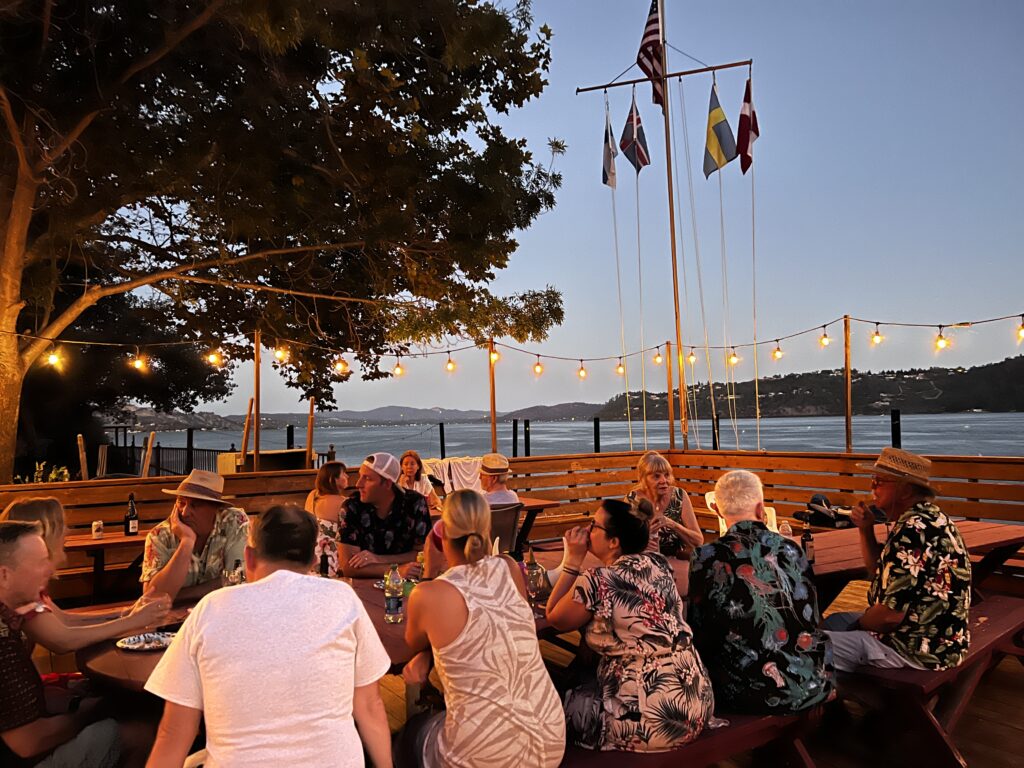 It's been three years since the last Luau at Clear Lake, and it was SO nice to revive this popular tradition! The weekend was a hit, although we think most people would agree that 10-20 degrees cooler wouldn't have been all that bad! It was not just the pig that was roasting this weekend…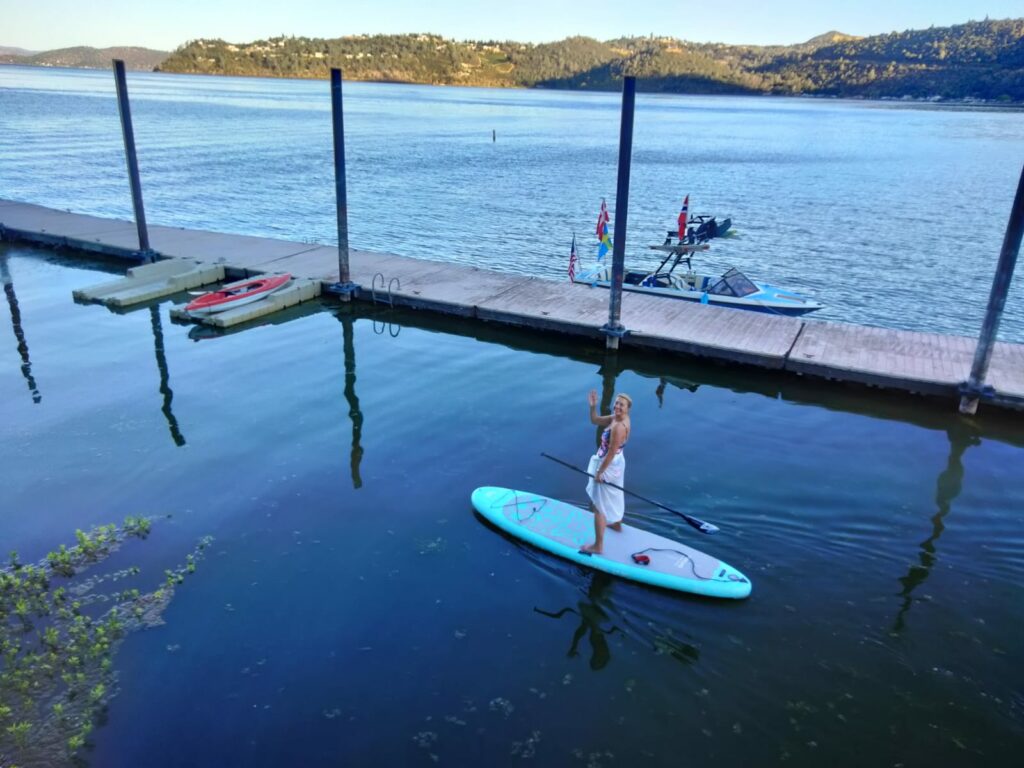 The mornings were cooler, and Saturday kicked off with a 45 minute yoga class, led by the club's own yoga teacher Jeanette. The deck is an excellent place for this, as it's still shaded in the mornings, and people weren't yet melting.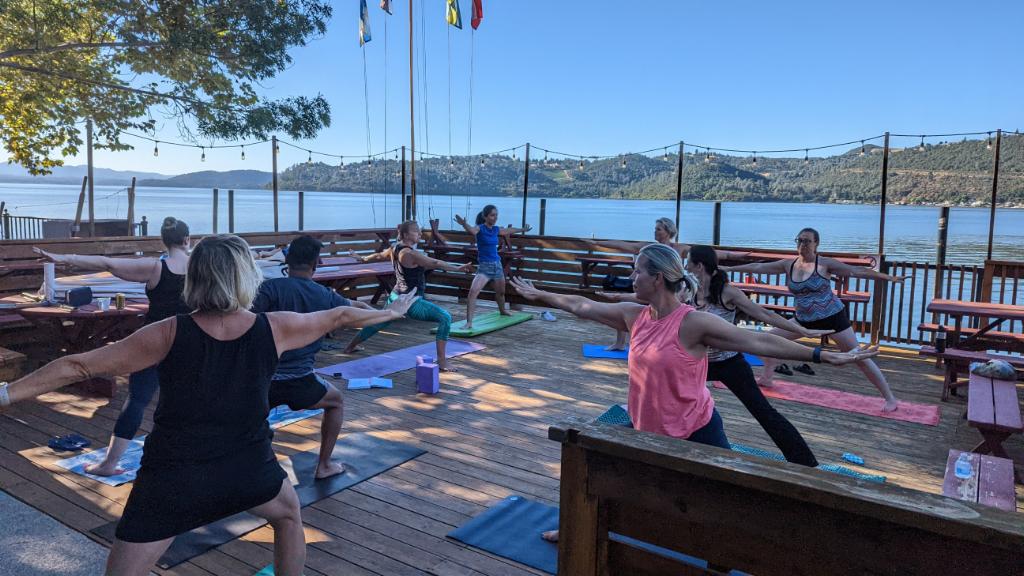 This weekend event got around 35 participants, and a 50lb pig was prepped for the roasting box. Erde has become the club's resident pig roast expert, and supervised the team that tended to the hours-long process in the box.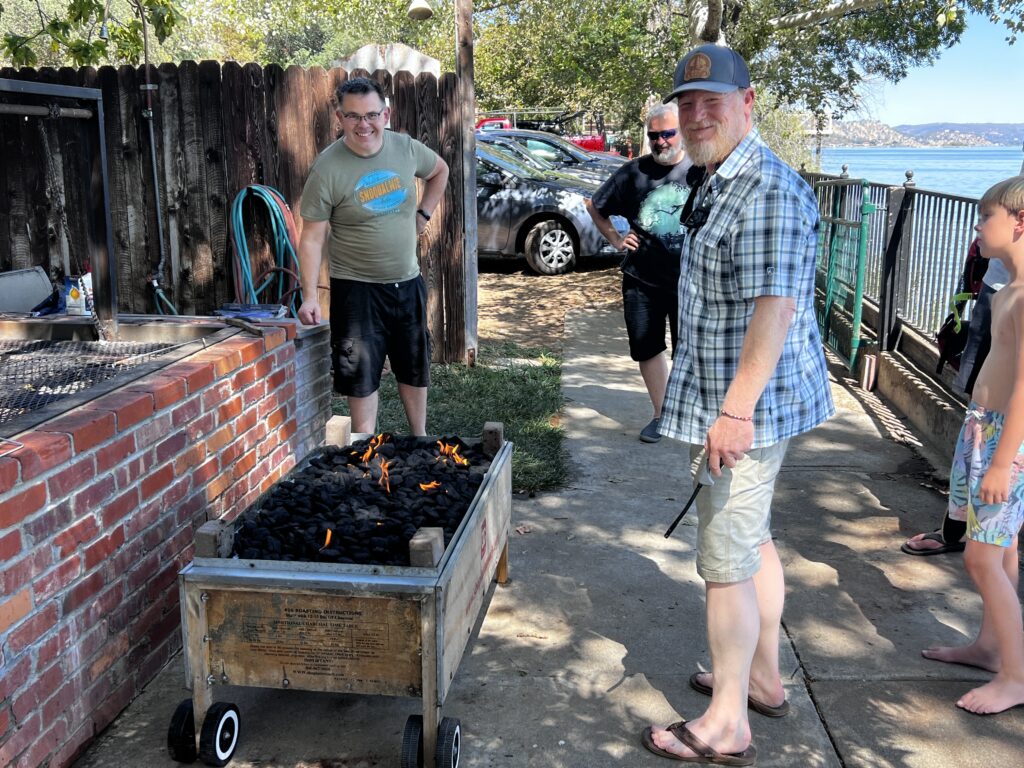 With temperatures hovering around the 100F mark, people either chose to take it easy in the shade, or get out on the lake. With the low water level and hot temperatures, there was quite a bit of algae floating around. Saturday had pretty ok water quality, though, and people had fun in and on the water.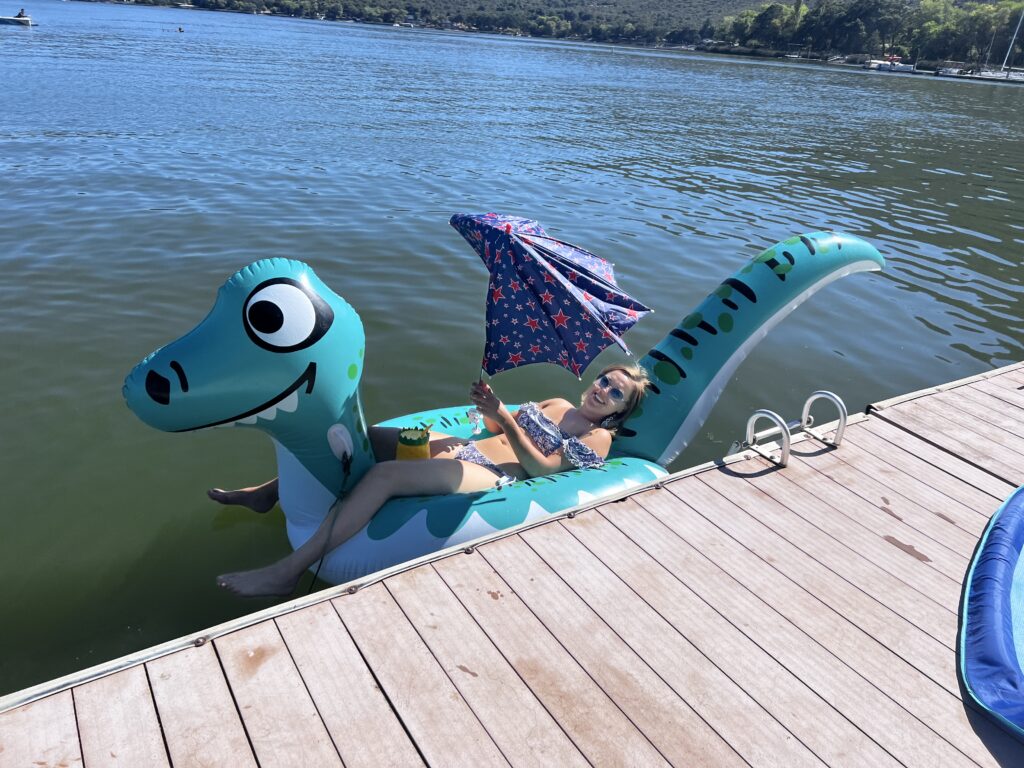 Long-time club member Tommy got his boat decked out in most of our Scandinavian flags, and was generously offering rides and water skiing / wakeboarding all weekend. Dave Skokan brought his fast boat too, and took people out as well. Thank you so much for providing this wonderful opportunity to cool down and get some much-needed breeze! 🙂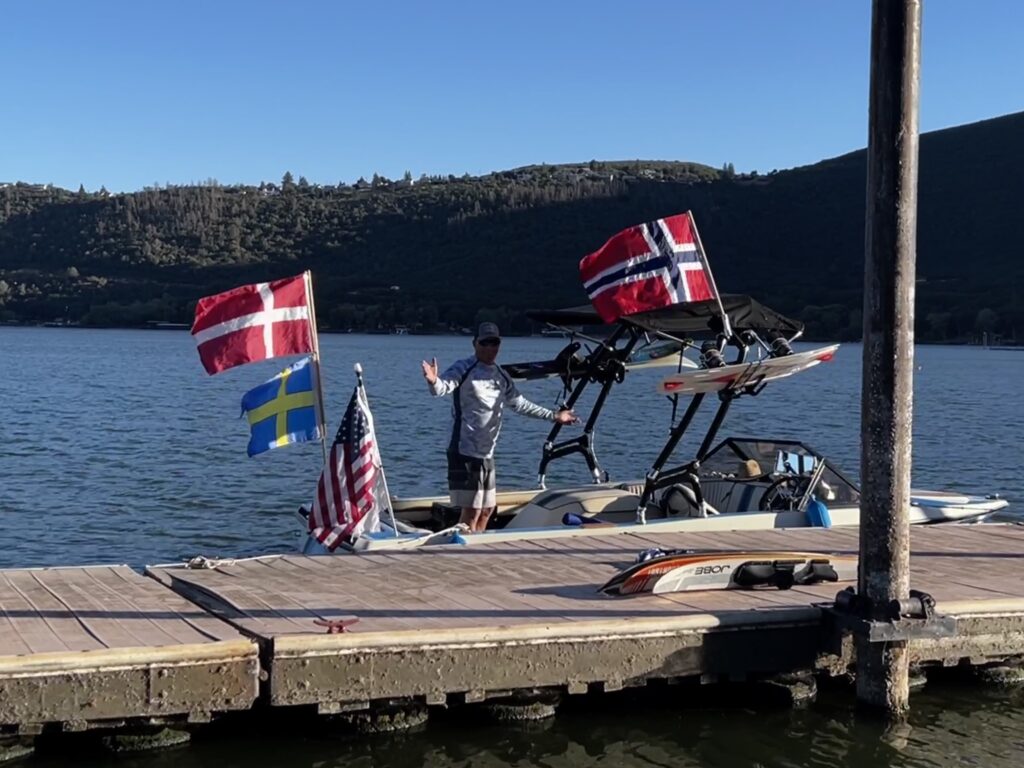 The lunch team prepped delicious open-faced sandwiches, Danish style. Shrimp, roast beef, pate, herring, and more!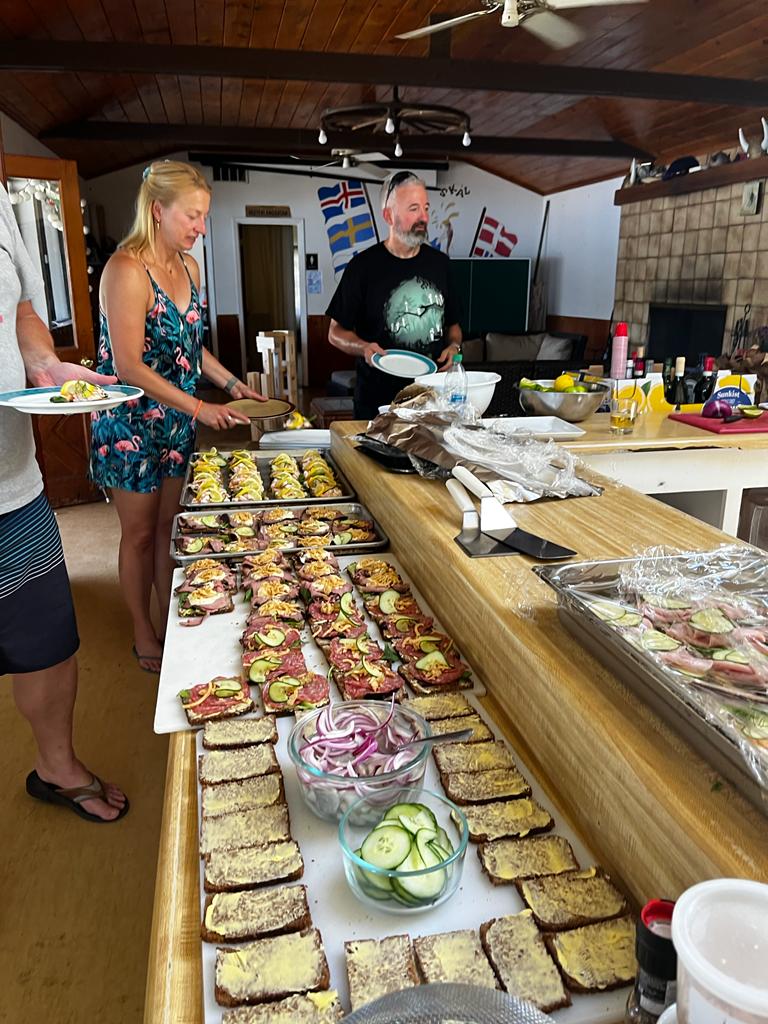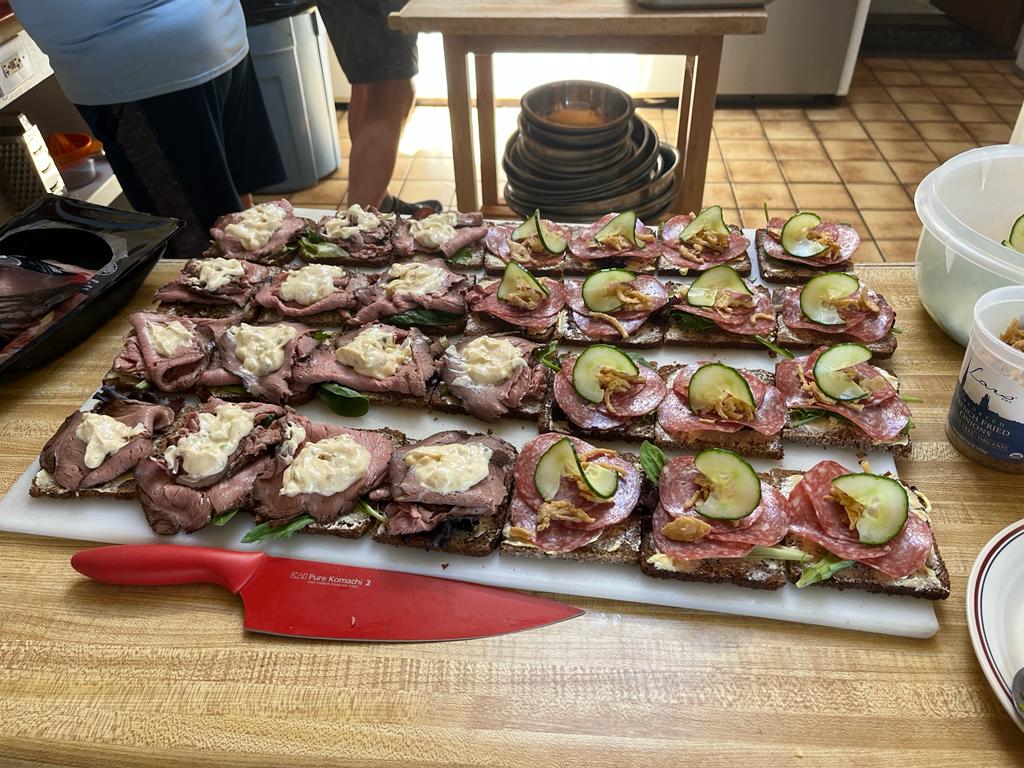 A huge THANK YOU to Erde for organizing this lovely event again, and to all those that helped make this into such a wonderful and chill weekend!